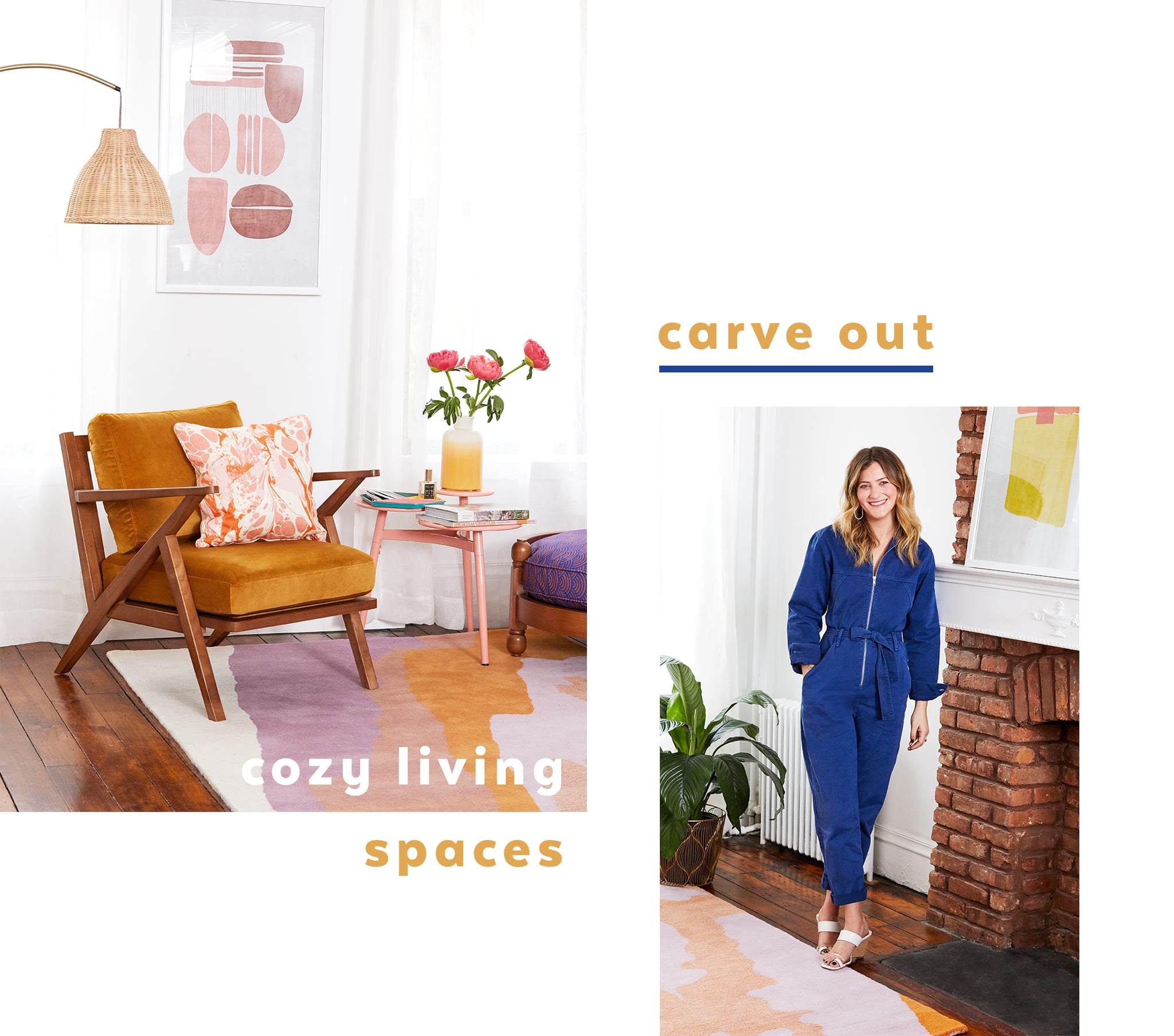 My first mission was to find furniture and decor that would be chic and high-quality but could stand up against the wealth of fun stuff my mini Australian Shepherd, Chicken, inevitably tracks in from the yard/who knows where. Though she isn't a destructive dog when it comes to chewing, she does have a tendency to zoom around and dig holes to China through the throw blankets and perform a little scritch-scrotchy happy dance — all things that have the potential to seriously rough up furniture, rugs, pillows, and beyond.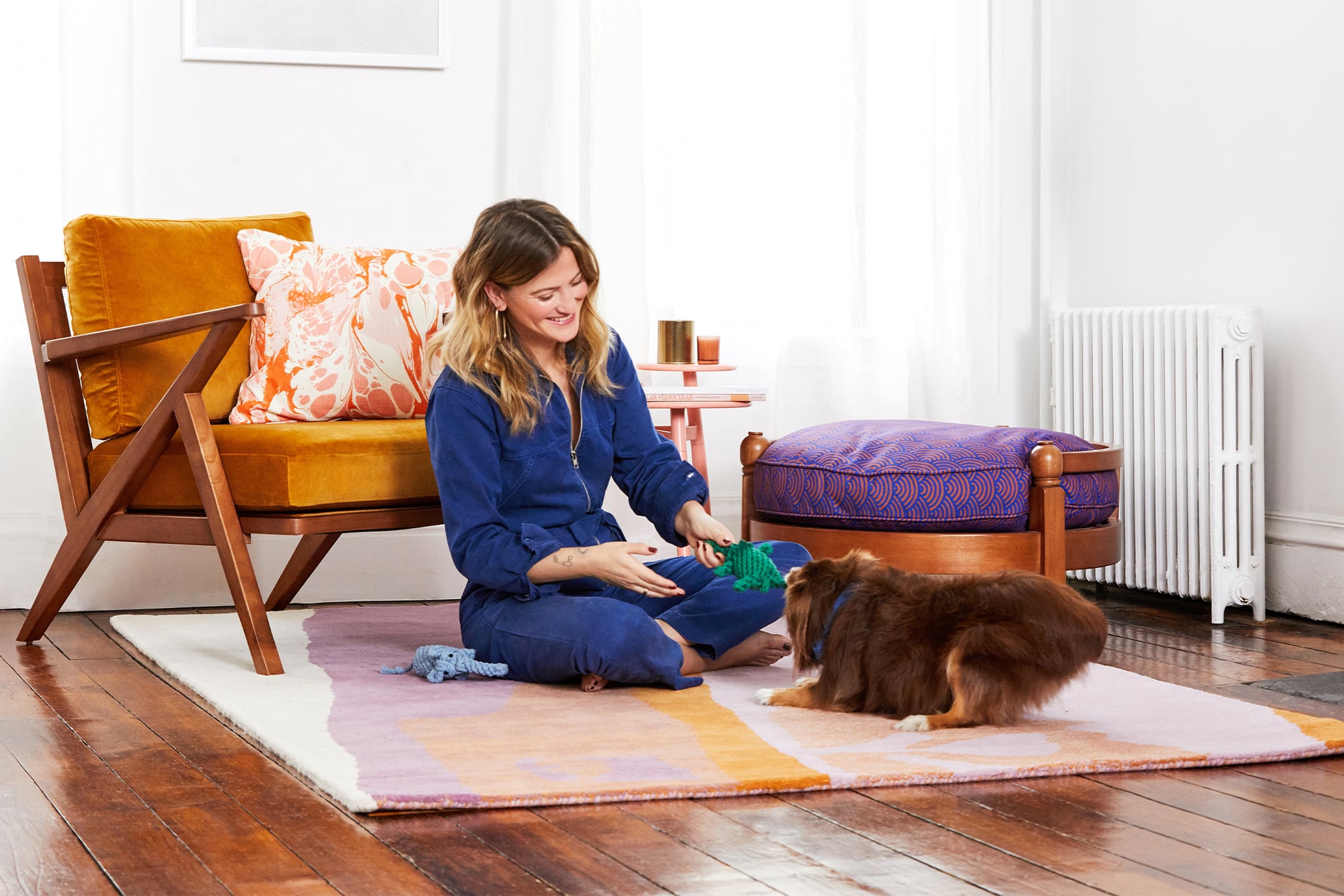 For the living room, I wanted to keep it cozy and warm since it's the place where Chicken and I spend most of our time. I love colors like mustard yellows and millennial pinks, and I found a real winner in the velvet midcentury accent chair from Flower Home. Materials like velvet (when it's not too plush) are just the right amount of snuggly, while also being easy to clean and hardy enough to withstand paws and fur.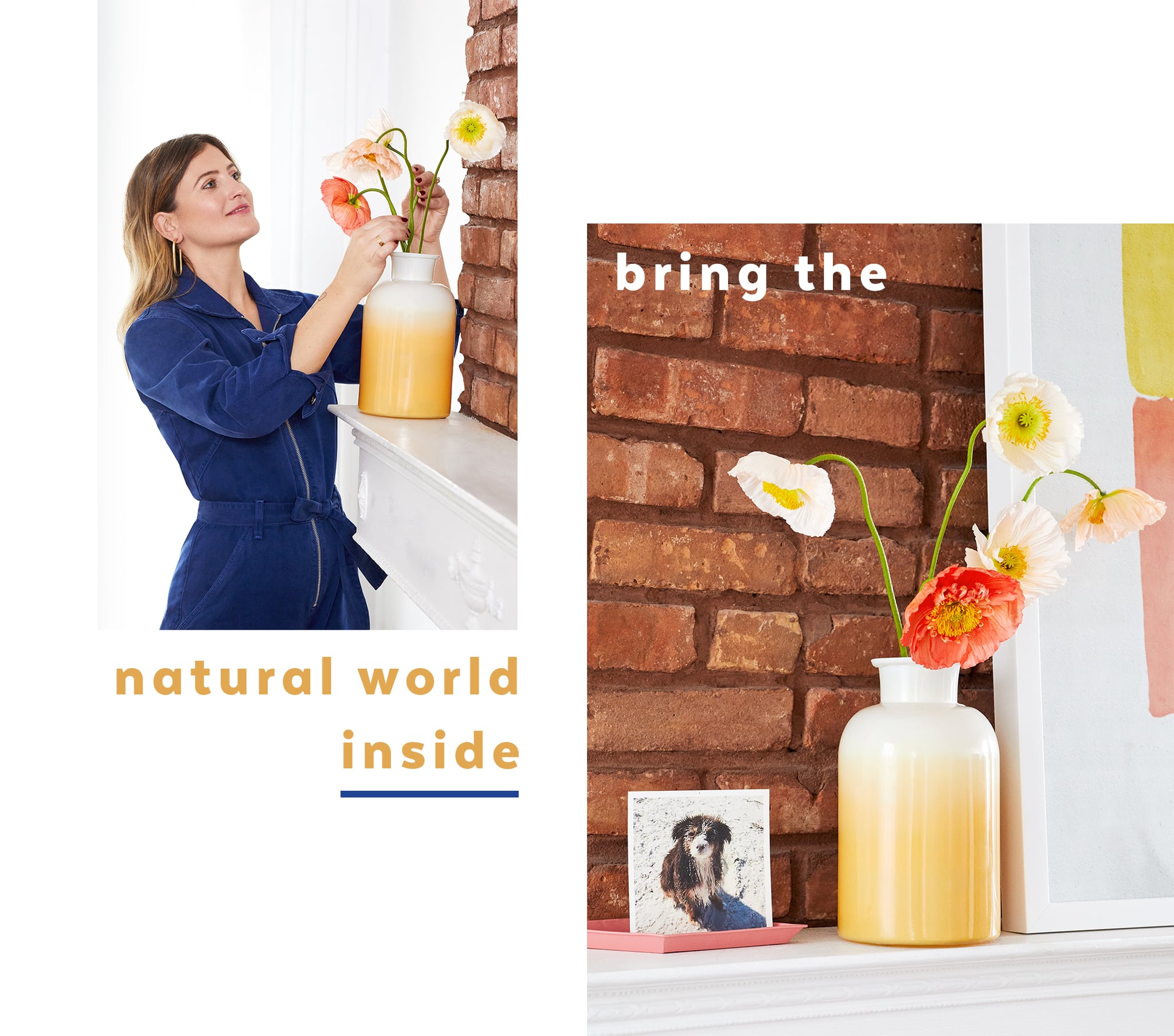 I'm a sucker for all things green and blooming — my friends have been known to say my apartment feels like a jungle. I love having all different kinds of vessels like this ombré bottle around to house seasonal flowers and palm leaves, or even dried fronds or pampas grasses. Any way you can find to bring the outside in just adds that extra dose of personality to a table, mantel, or shelf — plus, I find my farmers market fresh flower run to be a lovely Saturday ritual that I look forward to each week.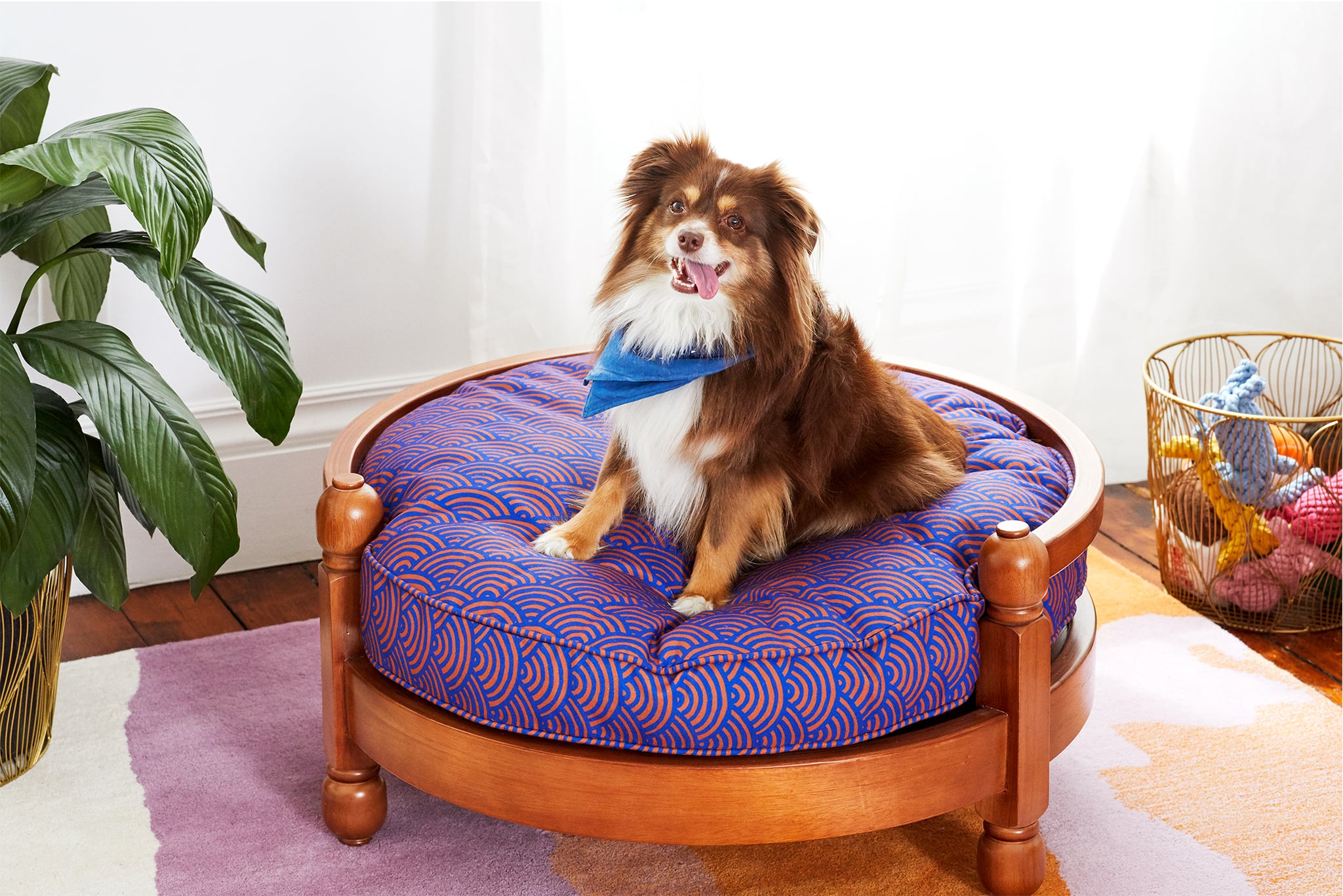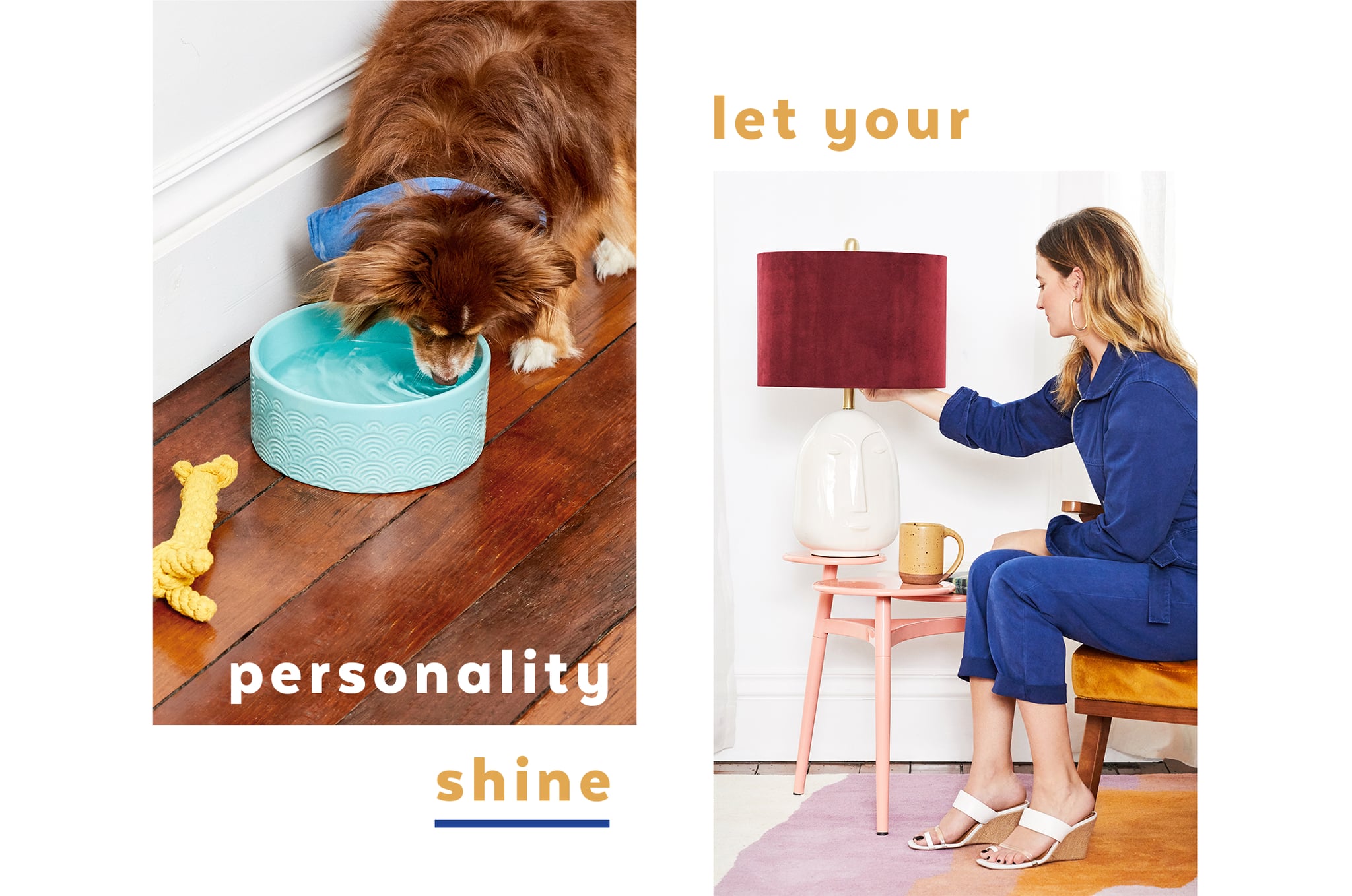 The most important aspect of choosing pieces for my new home was finding items that are elevated and design-forward but that are also easily lived-in and showcase my personal style. The last thing you want is to feel like you have to tiptoe around your own house because you're afraid of ruining your prized possessions — and all pet owners know that's an impossible feat no matter what. The pieces I love the most are the ones that practically fit into my life while still being beautiful, like the etched water and food bowls I use for Chicken's daily meals and the gold wire baskets I use for everything from dog toys to potted plants. Ultimately, it all came down to creating a space that Chicken and I could feel excited to come home to every day — I can only speak for myself, but I think we pulled it off! Now, on to the kitchen . . .
Credits: Photography: Matthew Kelly; Art Direction: Meg Konigsburg; Wardrobe Styling: Emma Sousa; Hair and Makeup: Carrie LaMarca; Production: Andi Nash; Models: Aviel Kanter and Chicken Kanter
Source: Read Full Article