Since the age of 4, Kaley Bastine has hosted multiple lemonade stands, a cookie stand and organized a car wash along with her mother, Jamie.
The little philanthropist from Pittsburgh, now 6, is donating thousands of dollars in proceeds to Harrison Township Police Department for bulletproof vests and a K-9.
Growing up, Kaley watched the TV show "Cops" with her father and quickly realized the importance of the vests and police dogs to fighting crime, so she wanted to help.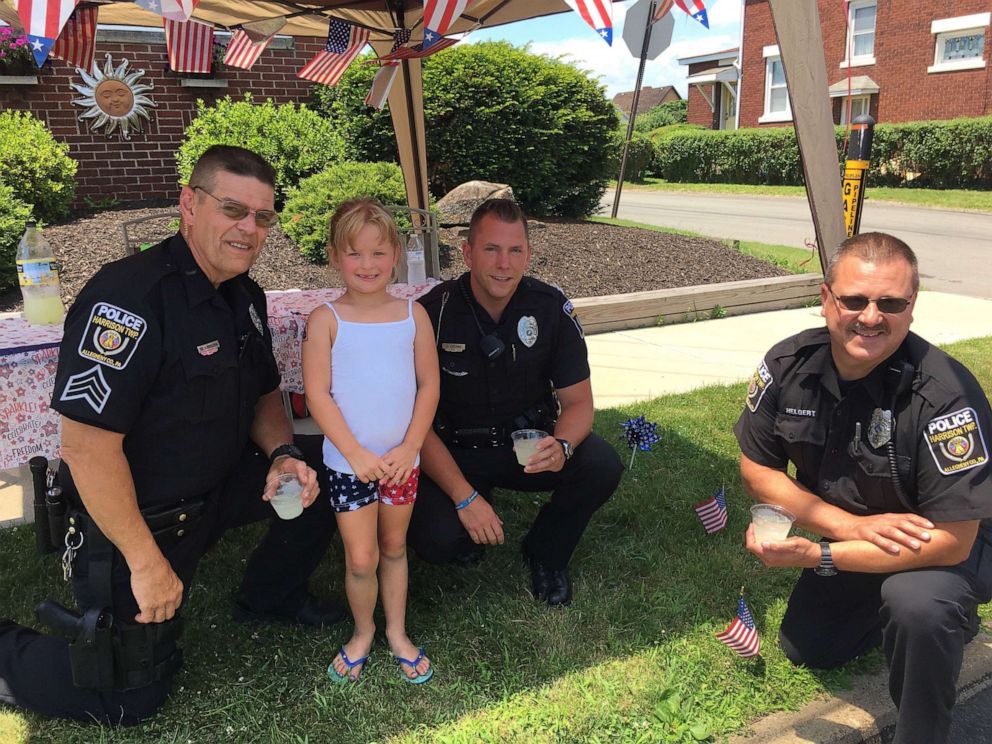 "The cost of a K-9 is not a lot, but what comes behind it when you get a dog is a lot," Jamie told "Good Morning America."
Kaley loves to play with her own Shih Tzu, Jaxson, when she's not busy at Highland Elementary School, where her favorite classes are gym and music.
"I like singing and running," Kaley said.
For one fundraiser, Kaley's lemonade stand was right in front of her home, and she offered chocolate chip-flavored, badge-shaped cookies — colored blue and silver to honor police — along with the refreshing lemonade.
She's already raised more than $3,544 toward her goal of $10,000. Her mom said Kaley takes the money raised from each event to the police, who hold it in a special fund.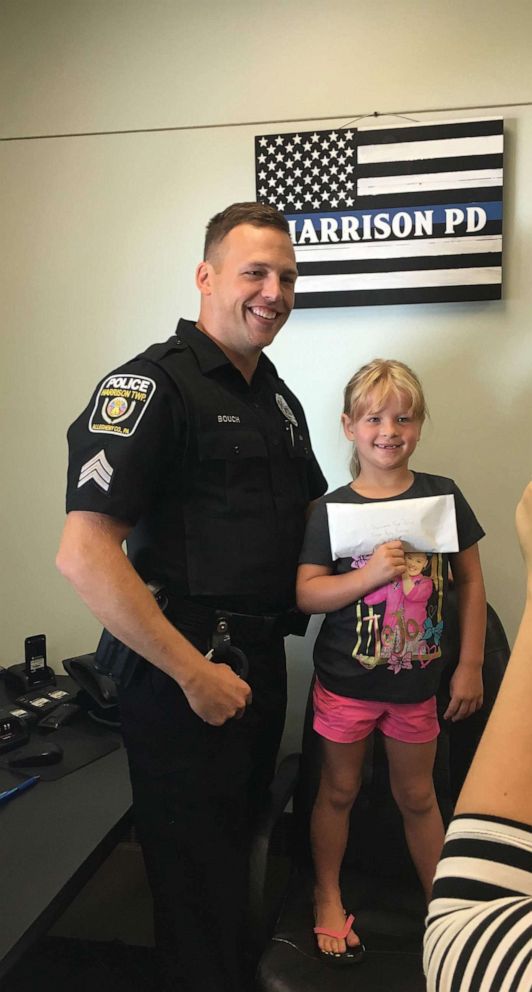 Her hard work is being noticed. During her lemonade stand and car wash, some friendly officers paid her a visit and were by her side throughout the event. Kaley also received a surprise visit from Pennsylvania State Sen. Lindsay Williams.
"I felt excited," Kaley told "GMA," of meeting and sharing a hug with the senator. Jaime said they were even invited to the capitol to meet other police officers.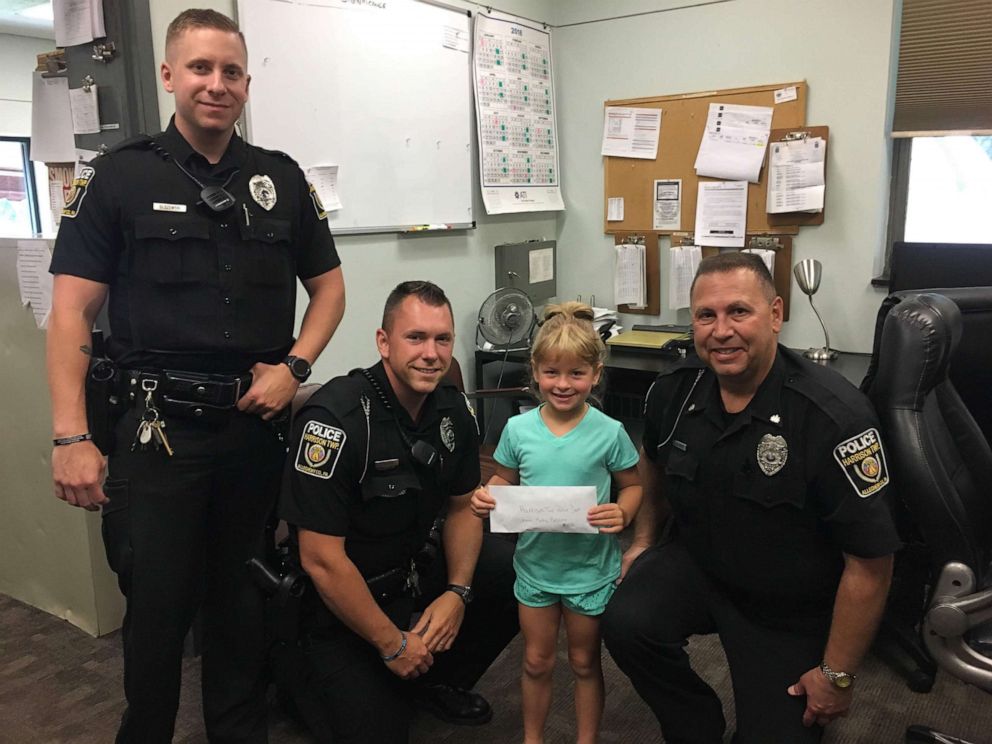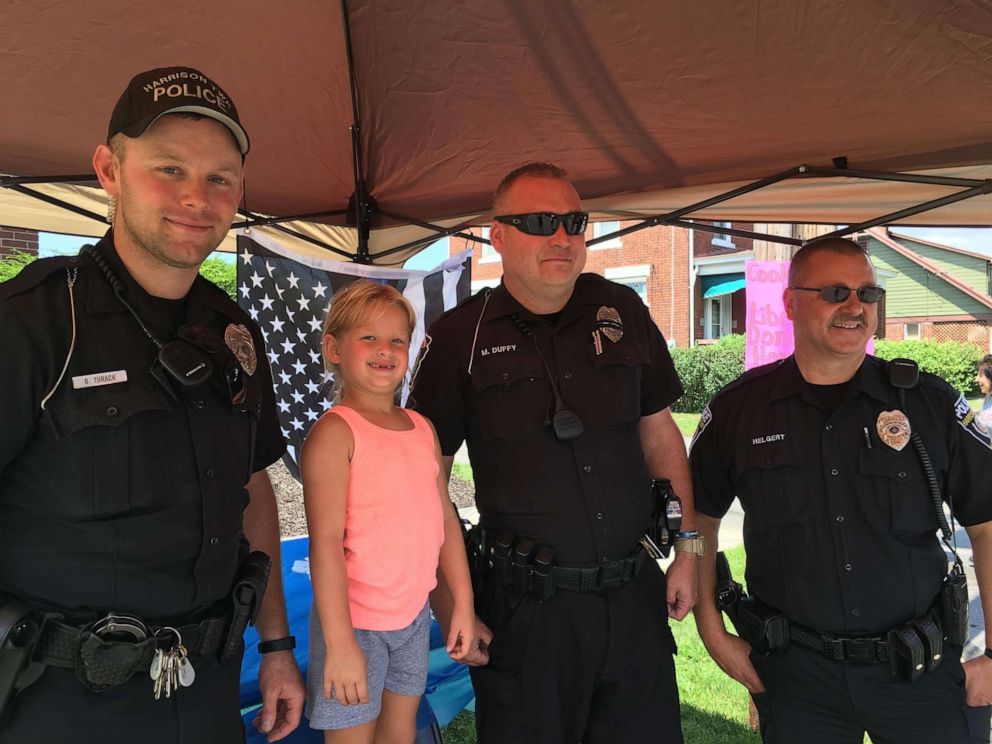 Kaley's not stopping on her way to her goal. She will host her first hot dog stand at Bird Dog's in Natrona Heights on June 29 from noon to 3 p.m.
"She has a heart of gold and as her mother, I am very proud of her," Jamie told "GMA" about Kaley.
Source: Read Full Article