Hollywood has spent the past week trying to imagine how Amazon will integrate MGM after its $8.5 billion acquisition of the legendary studio is complete.
Did Amazon overpay? What is the fate of MGM film chief Michael De Luca? How much will MGM TV chief Mark Burnett pocket in the sale? (The answer: enough to bring his total haul from multiple sales of his production banner to nearly $1 billion.)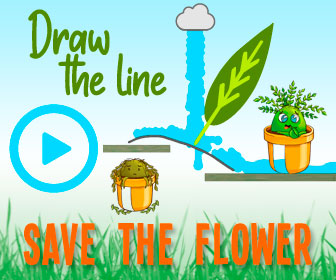 But the forward-looking question is how Amazon may change once MGM is brought into Jeff Bezos' enormous tent of e-commerce, web-hosting services and media.
As the details of the MGM deal emerged, so too did speculation about Amazon's long-term plans. Sources close to the situation say there have even been discussions about Amazon eventually spinning off the Prime Video and Amazon Studios units into a stand-alone entity; however, Amazon sources dispute this.
Jeff Blackburn's return to Amazon earlier this month has been interpreted as a sign of movement to come for the unit. Blackburn, the Amazon veteran credited with helping to build the company, was on sabbatical for most of 2020 and then quit in February. But on May 13, two weeks before the MGM acquisition was unveiled, Amazon surprised the business world by announcing that Blackburn was back to serve as senior VP of the newly created Global Media and Entertainment unit.
Amazon is already in the midst of a management transition, as Bezos is handing the CEO reins to Andy Jassy, the longtime head of the highly profitable Amazon Web Services division, as of July 5.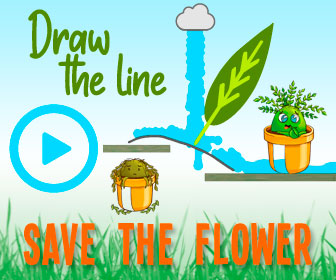 Industry sources say Amazon's top brass are increasingly watchful of the regulatory environment in the U.S. and Europe. There are concerns across the Big Tech firms that Amazon, Apple, Google and Facebook are seen as prime targets for breakup efforts, in much the same way Microsoft battled throughout the 1990s and early 2000s. The Global Media and Entertainment unit is also home to Audible, Twitch, Amazon Music and Amazon Games.
Negotiations on the deal, which includes about $2 billion in MGM debt, came together quietly over the past nine months or so. Insiders say the bulk of the discussions were held one-on-one via telephone and videoconference calls between Mike Hopkins, Amazon's senior VP of Prime Video and Studios, and Kevin Ulrich, CEO of Anchorage Capital Group, the investment fund that has been the majority owner of MGM.
The talks were entirely focused on the price tag for the sale. Decisions about the fate of MGM senior executives and how the studio itself will operate within the Amazon Studios infrastructure were not addressed. That led to immediate post-announcement jockeying among key players including De Luca, Burnett and Amazon Studios head Jennifer Salke, who now oversees an original content budget pegged at nearly $8 billion. Amazon insiders say there is no scenario under consideration that would lead to major changes for Salke.
The only certainty at this stage is that Burnett is poised to emerge from the sale with a windfall estimated at around $200 million. He and his wife and business partner, Roma Downey, were the third-largest shareholders in MGM behind Ulrich's Anchorage and Highland Capital Management. The two sold their One Three Media production banner (a joint venture with Hearst) to MGM in two transactions in 2014 and 2015, valuing the company at $650 million. In 2015, the pair took more than half of their second payout in MGM stock rather than cash. That proved to be a good bet with the $8.5 billion sale.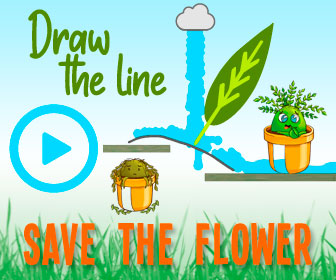 Ulrich famously fired former MGM chairman Gary Barber in 2018 after he sought to orchestrate the sale of the studio to Apple for $6 billion. At the time, Ulrich was the subject of industry snickers that he didn't want to give up his entrée to red carpets, schmoozing with A-listers and other trappings of Hollywood moguldom.
Sources who have worked with the hedge fund executive say he has always kept his focus on exiting MGM — at the right time and the right price. Ulrich's faith in MGM's attractiveness to buyers as the streaming wars began to rage was demonstrated by all of the things MGM didn't do in the past two years.
MGM opted not to open up its vault for content licensing or reboots. It didn't raid its library to develop properties tied to characters on such well-known titles as "Rocky," "The Pink Panther," "Legally Blonde," "Four Weddings and a Funeral," "RoboCop" and "The Graduate."
MGM's earnings could have easily been padded by content deals for marquee titles. But that would have locked up those assets even in the short term with movies and TV series obligated to rival platforms. Part of MGM's appeal to Amazon was that much of its library has yet to be mined for fresh content offerings. Indeed, one source close to the situation says the single biggest asset that Amazon gains in the deal is not the library per se but the keys to a vault of IP that has potential well beyond MGM's existing roster of 4,000 movies and 17,000 TV episodes.
The James Bond franchise, of course, is the giant exception, as it is jointly owned with Eon Prods.' Barbara Broccoli and Michael G. Wilson, who maintain veto power over any use of agent 007.
Even without the renowned spy, the wealth of material that Amazon is getting for its $8.5 billion will set the company clearly apart from Netflix and Apple in the race to build global streaming media platforms.
"The only way you think Amazon overpaid for this deal is if you have absolutely no imagination," says a senior executive involved with the deal.
optional screen reader
Read More About:
Source: Read Full Article