It seems like everyone is in awe of Kourtney Kardashian andScott Disick's uncommonrelationship. How can a pair of exes be so close and not still harborfeelings for each other? Because Kourtney and Scott get along so well, fanshave been begging for the two of them to get back together basically since theysplit up nine years ago.
But it sounds like those fans will end up disappointed. Despitetheir overly friendly relationship, the pair has no intention of reconciling.In fact, there are rumors that Scott Disick is planningto propose to his 20-year-old model girlfriend Sofia Richie.
Most people accept and even celebrate Kourtney and Scott's unconventional lifestyle. But according to the newest KUWTK trailer, her mom Kris Jenner is slightly uneasy about the whole thing.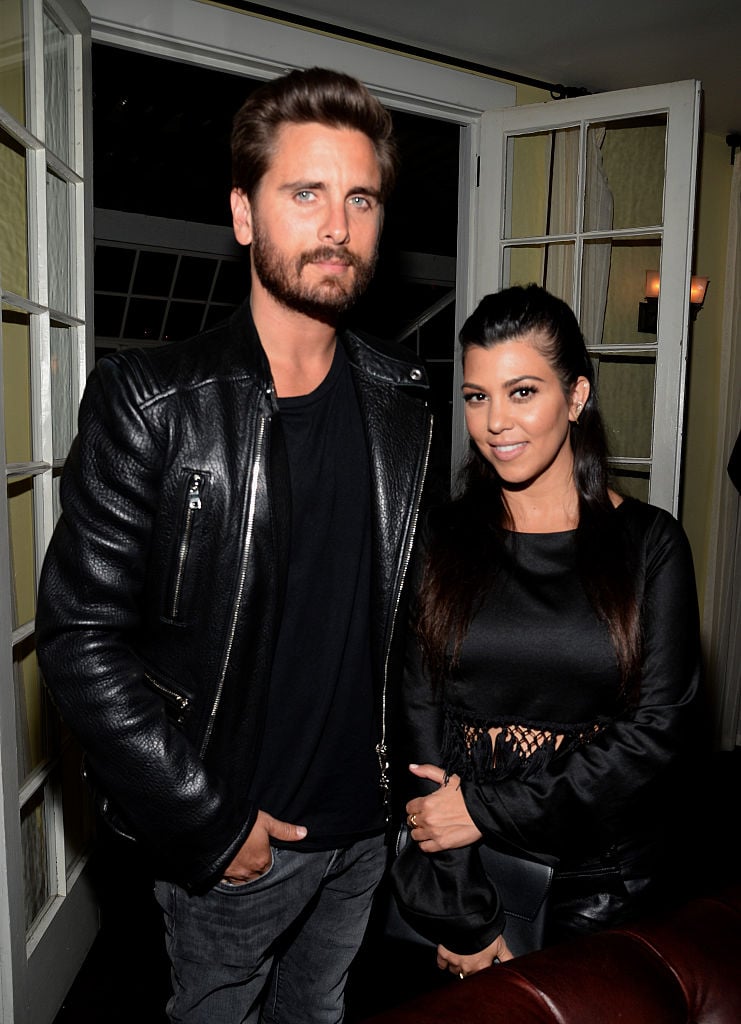 Kourtney and Scott never got married
There are some people who think Kourtney willbe jealous if Scott marries Sofia Richie since he never made a fullcommitment to the mother of his three children. But remember Scott did proposeto Kourtney in 2009—but she turned him down.
Now the two are ridiculously good at co-parenting. "I feel like I can show a message, too, oflike, parents can get along and work together and we travel together," Kourtney explained on The Today Show. "I think it's a good message to showother people. I am not doing it for that reason, but I think the positivethings that we are doing is nice too."
Kris Jenner is afraidtheir relationship is too close
Kris Jenner isn't justKourtney Kardashian's mom—she's also a woman who knows what it's like to be friendswith an ex. And she's worried about how it will affect her daughter.
In the teaser for thenew episode, Kim says: "Oh my God. Did you see what Scott just posted?" Kim asks."It says, 'What more could a guy ask for? Three's company.' And it's him,Kourtney and Sofia in Mexico."
She's referring to a picture that Disick shared on social media thatshows him lounging on a beach chair between his girlfriend Sofia and Kourtney whilethey're all together on vacation.
Kris isn't amused by it at all. She says, "To be honest, it's a littleconfusing. Kourtney and Scott and Sofia on vacation together — what ishappening?"
Kris thinks vacationing together is taking it too far
"Why in the world would she feel the need to go onvacation with Scott?" Kris asks.
"She has a lot of trips with the kids. Shecan pick up and go to Mexico any day of the week," she continues. "My fear isthat she can't make up her mind. She can't pick a paint color! That takesmonths. I'm just saying, because of her indecisiveness, it's going to bite herin the a—. And she's going to be the one deciding way too late that she is inlove with Scott and wants to spend the rest of her life with Scott."
She doesn't know what the f— shewants," Khloé replies.
And then Kris Jenner drops a bombshell: "Somebody isgoing to end up getting really hurt in this scenario."
"It took me a couple of years after Robert[Kardashian] and I got divorced but we became the best of friends," she admits."So I know a thing or two about being friendly with your ex and co-parenting.But it's still incredibly challenging, so I worry that somebody is going to gethurt."
We hope that's not the case!
Source: Read Full Article