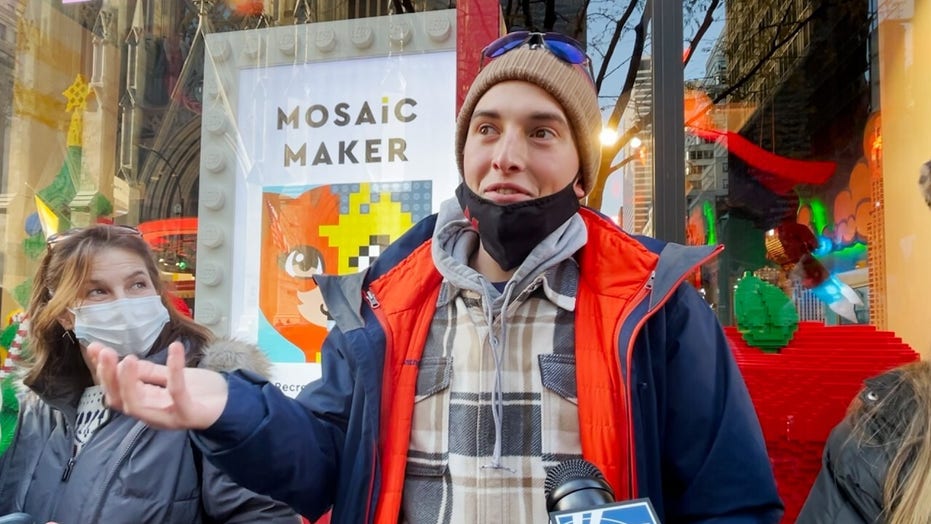 WATCH: Is Die Hard a Christmas movie?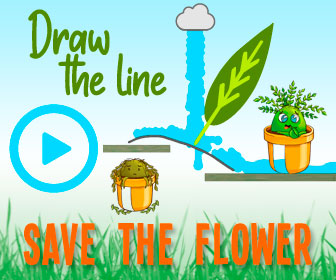 'Tis the season for Justin's Maple Almond Butter Gingerbread People. Now that Christmas is here, we're all looking for fun ways to jazz up our go-to gingerbread cookie recipes, and these playful treats certainly deliver on the flavor front.
"Nut butter and baking go hand in hand around the holidays. At Justin's, we wanted to put an unexpected, delicious twist on a holiday classic, gingerbread cookies," says Penny Andino, Justin's VP Marketing at Justin's. "We added in Justin's Maple Almond Butter to make these little buddies sweet, spicy, and a little nutty."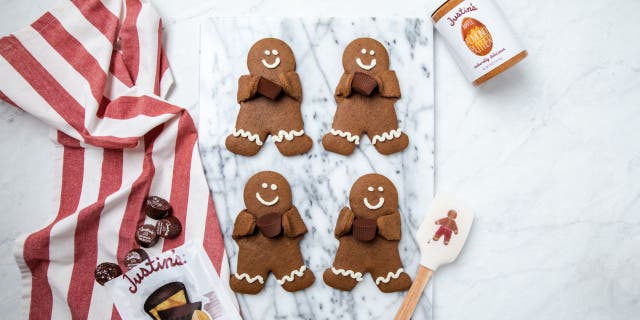 Try this 'Maple Almond Butter Gingerbread Cookies' by Justin's for Christmas dessert.
(Justin's)
Maple Almond Butter Gingerbread Cookies by Justin's
Makes 8 servings (5-inch cookies)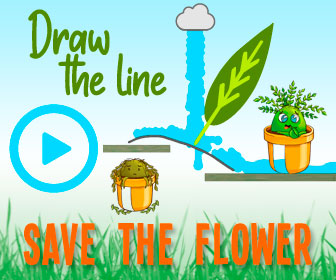 Prep time: 20 minutes
Cook time: 10 minutes
Ingredients: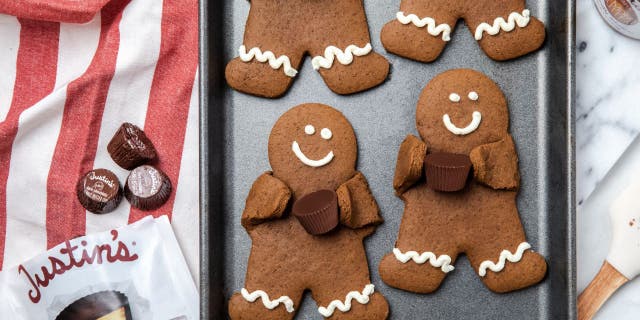 This gingerbread cookie recipe from Justin's is made with maple almond butter and peanut butter cups.
(Justin's)
2 ¾ cups all-purpose flour
1 cup whole wheat pastry flour
¾ teaspoon baking soda
¼ teaspoon baking powder
1 tablespoon ground ginger
1 tablespoon ground cinnamon
½ teaspoon ground cloves
¼ teaspoon allspice
½ teaspoon salt
½ cup unsalted butter (or vegan butter), at room temperature
¼ cup JUSTIN'S Maple Almond Butter or almond butter of choice
½ cup + 2 tablespoons packed maple sugar (or dark brown sugar)
1 egg
2 teaspoons vanilla extract
1/2 cup blackstrap molasses
White frosting (such as Simple Mills Organic Vanilla)
1 bag JUSTIN'S Mini Dark Chocolate Peanut Butter Cups or mini chocolate peanut butter cups of choice
Directions: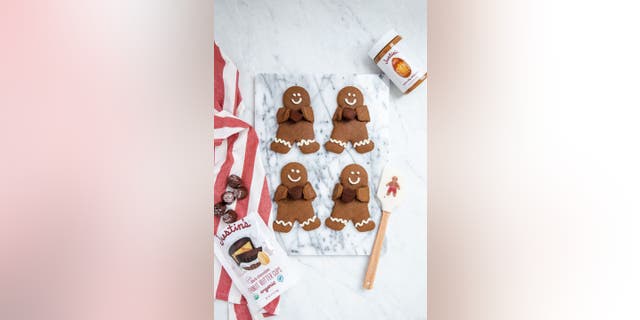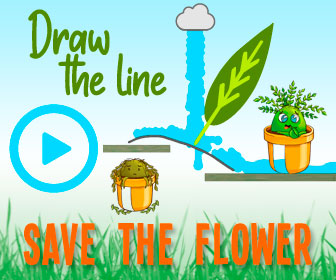 Jazz up your go-to gingerbread cookie recipes with blended maple almond butter.
(Justin's)
This original recipe is owned by Justin's and was shared with Fox News.
Source: Read Full Article