You can say that South Park is the last comedic satire. The show juxtaposes cultural critiques of sophisticated solipsism with jokes about poop, making it nearly impossible to predict, define, or replicate. The show has never shied away from controversy either, going to great lengths to tackle religion, politics, and the pandemic. And these bold decisions have been backed up by gutsy moves like depicting images of the prophet Mohammad, an act that resulted in the deaths of several fellow French satirists at Charlie Hebdo's headquarters. And although the show's cultural commentary and critiques are often on the nose and poignant, they are done with a respectful amount of heart and delicacy that keeps the subject from becoming a punchline. The duo's 9-time Tony award-winning play The Book of Mormon featured un-ironic advertisements from the church in their playbill, and the series itself has poked fun at fellow cartoons like The Simpsons and Family Guy while simultaneously showcasing their their respect and admiration. It is the minds of the shows co-creators, Trey Parker and Matt Stone, that pushed the cardboard-cutout cartoon into a multi-million dollar empire that defined a generation.
Over the course of 24 seasons, the show has witnessed some of the most powerful events in American history ranging from 9/11 to the global pandemic and no matter how intense, bleak, or pessimistic the worldview of the culture became, the show managed to shrug off their negging despotism and approach the subjects with lighthearted humor, allowing the creators and their audience to confront the tragedies of the time. Beginning as an inside joke on a viral videotape, the show has managed to maintain its sardonic style of humor through a sadistic production schedule, a willingness to reinvent, and iconic characters voiced by their creators, all of which contributed to the shows overall value, one that fetched streaming-rights upwards of $500 million.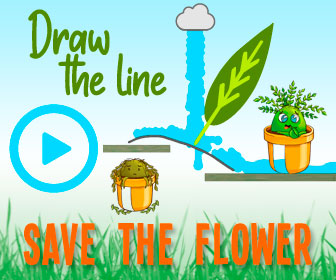 In the Beginning, Santa Fought Jesus
RELATED: South Park At 20: The Show's 20 Top Moments Of All Time
Before South Park, Trey Parker and Matt Stone attended the University of Colorado, Boulder where they made a variety of short films and sketches that earned them a reputation within their comedy community. Their debut feature film, titled "Cannibal: The Musical," was based on the Donner Party's unfortunate ending, which earned word-of-mouth hype that resulted in a move to Los Angeles. It was there that Trey Parker and Matt Stone were hired to create a short cartoon in their cardboard cutout stop motion style as a virtual Christmas card for Fox Broadcasting executive Brian Graden. The result was a $1,000 dollar, 5-minute short featuring a group of Colorado kids who witnessed a fist-fight between Santa Claus and Jesus to determine the true hero of Christmas. The short starred the entire cast of un-aging eight year olds: Stan Marsh, Kyle Broflovski, Eric Cartman, and Kenny McCormick. The video also featured no attributions or credit sequence, but was hand-copied by several executives and dispersed among the underground comedy scene. The video built up a reputation and viral-ness that parallels the social media steam engine of today's culture, propelling the duo into the offices of Comedy Central.
A post shared by South Park (@southpark)
Trey Parker and Matt Stone were then hired to produce a pilot for Comedy Central. And despite poor focus-group results, the series was picked up for six-episodes. Parker and Stone chose to keep the same cast of kid characters and set the show in South Park Colorado. The duo selected the town due to the stories that would emerge from its real-world counter-part which included alien abductions, Bigfoot sightings, and a variety of other surreal and sci-fi circumstances.
Six Days to Air: Sadism in the Workplace
The reputation of Trey Parker and Matt Stone stemmed beyond what appeared on screen as they entered into scandals of their own in the real-world. They attended the 72nd Academy Awards ceremony high on acid wearing dresses, earrings and sunglasses on a surreal red carpet. They created a feature film featuring puppets that went on to win an Empire Award in 2009, and created a broadway musical that earned 9 Tony awards that was hailed as "the most crying-ly good night out to have come along for years" by The Guardian. But their Hollywood reputation is often defined by their unprecedented work schedule, as highlighted in the Comedy Central documentary Six Days to Air.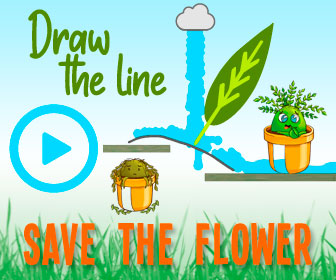 When the Duo produces an episode of the series, it consists of a six day process in which they stumble around the writers room, sharing ideas and vague jokes, before they hit crunch time and sneak down into their basement studios to record the audio. Trey Parker and Matt Stone voice a majority of the characters' themselves, with Trey portraying Eric Carman, Stan and Randy Marsh and Matt voicing Kyle, Kenny, and Butters Stotch.
The duo then sends their voice-over work out to the animation department who has upgraded their set up from cardboard cutouts to 3d digital designs that offer a quicker turn around with more eye-catching effects. On the sixth day, after two all-nighters, several cups of coffee, and a multitude of panic attacks, Parker and Stone send their footage to the network where it airs the following day.
A post shared by South Park (@southpark)
The group has often talked about their schedule and the insecurity that results from it. One episode resulted in Matt Stone calling Trey and the network, begging to have the show removed, saying it would be the end of their reputation. The episode in question was the World of Warcraft episode, which later went down as one of the most successful and iconic episodes of the series.
When asked about updating their schedule, or creating a less anxiety-inducing production method, both Parker and Stone responded with questionable delirium, why change what works? Clearly, the group is doing something right. When procrastination meets the push for a deadline, true creativity emerges, something that can't be replicated in the sterile rooms filled with Harvard-graduate writers.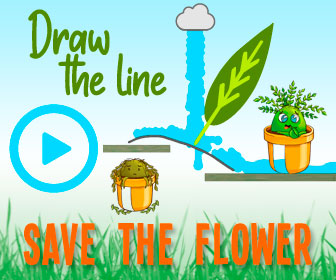 From Stan's Dad to Satan: A cast of colorful characters
A post shared by South Park (@southpark)
Throughout 24 years of production, the small town of South Park has grown considerably. Countless celebrities have been impersonated ranging from Tom Cruise, afraid to come out of the closet, to Mel Gibson and his tirade of anti-semitism. Parker and Stone voice the majority of characters themselves, with Trey Parker credited with over 570 characters and Matt Stone with over 200. 
During their feature film adaptation, South Park: Bigger, Longer, & Uncut,  a romantic partnership between Satan and Saddam Hussein  ensues in a soap opera-style dynamic in hell along with their attempts to overtake the Earth. The two figures are just a handful of controversial characters featured throughout the show. They have also depicted a crude hand puppet of Jennifer Lopez that was good enough to convince Ben Affleck, a Christmas Poop named Mr. Hankey who is now worshipped by adults and children alike, a Canadian comedy duo named Terrance and Philip who seem to the be Canadian-alter egos of Trey and Matt themselves, and most-notably, Chef, the kids cafeteria cook whose serves up sides of sage-like wisdom along with his special 'Chef's Chocolate Salty Balls'. The character retired after voice actor Isaac Hayes left the show following a stroke and differing views behind the Scientology-inspired episode "Trapped in the Closet" from 2005. 
A post shared by South Park (@southpark)
The core cast of characters have also earned a reputation in their own right. In recent seasons, Stan's dad Randy Marsh has moved from the background into a plot-driving character that has developed since his decision to open up Tegridy Farms. Butters Stotch has also starred in his own self-centered episodes which have explored the more moralistic values of the show. The boys schoolteacher Mr. Garrison has changed genders and sexual orientations prior to the woke-ness of the modern era, and Towelie, a literal towel, has gone from a pot-headed product placement to a genetic experiment that was the key to discovering Oprah's underworld.
The show has crossed boundaries considered sacred and desecrated untouchable icons. Through its satirical humor, the show has morphed from a millennial Monty Python that comments on culture, to a driving force that dictates it. By harnessing the best of the worst and being unafraid to merge the two together, South Park has established itself as one of televisions masterpieces, a gold standard for satire on the level of Shakespeare that will continue on for at least another two seasons, if not generations, to come.
READ NEXT: Netflix, Comedy Central, And How Dave Chappelle Changed The Game
Sources: LATimes, CheatSheet, TVWeek, CNN, HuffPost, NYPost, Desert, BYU, TheWrap, SouthPark, Variety, RollingStone, IGN, ColoradoEdu, Looper, TheThings, 60Minutes, Refinery29, Vulture
Source: Read Full Article