There are rare moments in culture where a massive pop-star who commands mainstream attention will team up with a rising star who has reached peak popularity within the underground scene. It results in surprising collaborations that are often times mutually beneficial. One provides a vaster audience, recognition, and a spotlight which can divert attention from themselves, while the other provides some form of respectable credibility, a regaining of that feeling of discovery, something that made them commercially viable to begin with.
RELATED: 6 Taylor Swift Albums That Sold Over A Million Copies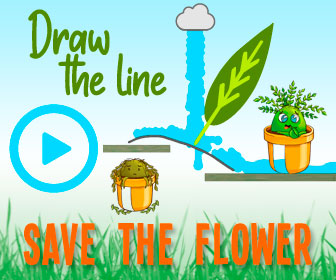 Partnerships navigating this dynamic include Miley Cyrus choosing to perform with underground legends The Flaming Lips, or Eric Clapton's move (or mistake) to let Jimi Hendrix open for him. But one of the latest instances of underground-darling-teams-up-with-mainstream-princess is the collaboration between Taylor Swift and Phoebe Bridgers on Swift's re-recording of her popular 2012 album Red.
Taylor's Version
A post shared by Taylor Swift (@taylorswift)
Taylor Swift has recently set sail on a Campbell-esque Hero's Journey in an attempt to re-record her first five albums to regain agency over her career and over her distribution rights. In November of 2020, Variety broke the story of Scooter Braun and his company Ithaca Holdings which sold 100% of Taylor Swifts music, videos, and album art for $300 million to the private equity firm Shamrock Holdings. In an attempt to diminish the value of the deal for which Swift would receive little to no continual payout as compared to Braun's residuals, Swift announced to the company that she would undergo the process of re-record her albums that Braun acquired and sold after he purchased Big Machine, the label and original owner of Swifts masters.
A post shared by Taylor Swift (@taylorswift)
The sincerity of Swift's decision to set an example by not allowing corporate "bullying" to take place over the rights of her own music resulted in several unexpected friendships and an outpourings of support from other recording artists. This included a rekindling of Kanye West and Taylor Swifts ongoing feud and friendship, with West agreeing to help support Taylor to get her masters back. It also involved several collaborations with both rising artists and well-established icons who continue to appear on some of Swift's new recordings. The albums will still have the same titles and similar track lists, but will be adorned with the separate subheading: Taylor's Version. One of her albums, Fearless: Taylor's Version, has already been completed and released, featuring collaborations with Colbie Caillat and Keith Urban. Her next project is a a re-recording of Red which will include collaborations with Ed Sheeran and indie icon Phoebe Bridgers.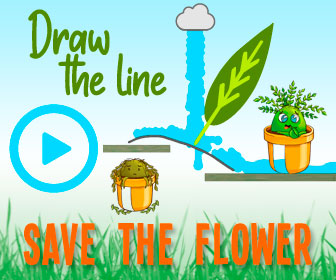 Phoebe Bridgers: A quick rise to the top, avoiding motion sickness
A post shared by Phoebe Bridgers (@phoebebridgers)
Phoebe Bridgers has gained a cultural momentum that has propelled her from a rising indie star to a full-fledged musical icon with appearances on Late Night Shows, the festival circuit, and collaborations with some of the most well-respected musicians to date.
She first started storming onto the scene in 2014 with the release of her EP Killer which was produced by Ryan Adams. She then went on tour as a supporting act with Bright Eyes and lead singer/songwriter Conor Oberst as well as fellow indie singer-songwriter Julien Baker, both of which resulted in mutual musical collaborations: Bridgers joining Oberst as part of the group Better Oblivion Community Center and joining Julien Baker on the all-female supergroup Boy Genius. The two groups quickly turned Bridgers into a coveted collaborative partner and she started working with a range of other artists including Fiona Apple, The National, The 1975, Maggie Rogers and Kid Cudi.
A post shared by Phoebe Bridgers (@phoebebridgers)
Bridgers then started taking the Late Night circuit by storm, appearing and performing on Late Night with Seth Meyers and The Late Show with Stephen Colbert, culminating in a performance as musical guest on Saturday Night Live during the shows 46th season where she performed the singles "Kyoto" and "I Know the End". The performance gained mainstream attention when Bridgers smashed her guitar in true rock-star fashion on a fake stage monitor, and act that subverted genres, genders, and expectations. Respect was further granted when Bridgers collaborated with generational-legends Jackson Browne and John Prine shortly after. Bridgers was then given a boost of support from her friends in The National. Aaron Dessner, who serves as guitarist and songwriter for the group, is now better recognized for being the co-writer with Taylor Swift on her recent album Folklore among other projects. The introduction boded well as in August of 2021, Swift announced that Bridgers would be featured as a collaborator on Taylor's Version of Red, news earned media praise, press coverage, and a trend on Twitter.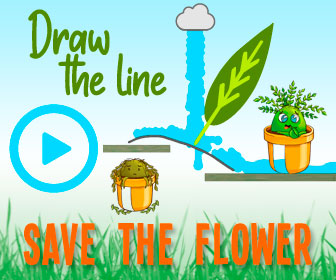 Collective Marketing
A post shared by Phoebe Bridgers (@phoebebridgers)
The decision for the duo to collaborate has solidified both icons as being major players in the music scene. Bridger's audience and influence has started to expand beyond music as well, playing several shows presented by comedian Pete Holmes at The Largo. Bo Burnham, fresh off his successful Netflix special Inside, performed the song "That Funny Feeling" with Bridgers, with Bridgers commented on how the sad song is one she wish she wrote. The performance added another surprising collaboration to her ongoing catalogue.
A post shared by Phoebe Bridgers (@phoebebridgers)
With the Swift/Bridgers collaboration making headlines even prior to the songs debut, it is all-but-guaranteed that the performance may earn the both of them another well-deserved grammy nomination. The long-anticipated partnership will further the careers of both artists, but will also serve as one of the most-anticipated mainstream-meets-underground collaborations of the decade.
READ NEXT: Taylor Swift Shatters One Week U.S. Vinyl Sales Record In Just Three Days
Sources:
Source: Read Full Article