Tiffany & Co. was founded in 1837, but it came into prominence in 1867 when it won the Grand Prize at the Paris World's Fair. After acquiring the world's largest yellow diamond and launching the Blue Book Collection catalog of ornate jewels, Tiffany also introduced the iconic blue branding that is used even today. The brand exploded in pop culture after the 1961 movie Breakfast At Tiffany's, starring Audrey Hepburn, which boosted the company's sales. Ever since Elsa Peretti joined the firm in the 1970s, the brand has continued to create iconic and sophisticated pieces, popular among the elites.
As Hollywood's favorite jeweler, Tiffany & Co. has created iconic pieces. So, let's take a look at the celebrities who adorn Tiffany & Co's jewelry.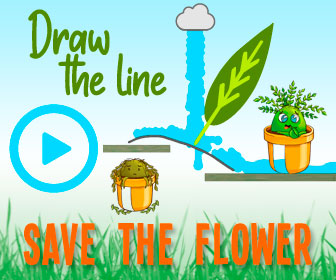 10

Lady Gaga

A post shared by Lady Gaga (@ladygaga)

Lady Gaga has always adorned jewelry from Tiffany & Co on the red carpet. After wearing eccentric outfits like the meat dress or the machine-gun bra, Lady Gaga and her stylist duo Tom Eerebout and Sandra Amador have transformed into wearing sophisticated yet edgy looks. After adorning one of the most iconic jewelry pieces, the artist made history, wearing the 128.54-carat yellow diamond necklace valued at $30 million, as noted by Harper's Bazaar.
9

Beyoncé

A post shared by Tiffany & Co. (@tiffanyandco)

With stylist Zerina Akers, Beyoncé has created some of her most iconic looks to date, which will always be remembered. Beyoncé and Jay-Z first starred in campaigns for Tiffany & Co. in 2021 and have been a part of many notable advertisements since then. In April 2022, she was the first person to wear the 1939 World's Fair Necklace that features an 80-carat empire diamond and has been valued as priceless by Tiffany.
8

Charlize Theron

A post shared by Charlize Theron (@charlizeafrica)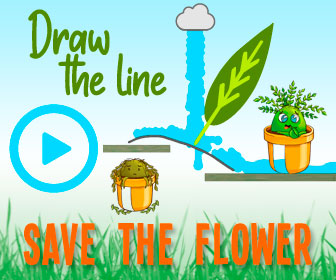 The actress has had an ever-changing style on the red carpet, and stylist Leslie Framer ensures that Theron wears the right jewelry to complement every outfit. At the 2020 Golden Globes Awards, she wore a green and black Dior gown and matched it with a Tiffany necklace from the Blue Book Collection that featured 57-carat baguette sapphire diamonds that cost $885,000, while her matching rings were worth over $1 million.
7

Reese Witherspoon

Like Theron, Reese Witherspoon has also been styled by Leslie Framer over the years, who dresses in romantic yet sophisticated looks. A long-time friend of Tiffany & Co, the actress, has always adorned the jewelry maker's pieces on the red carpet. At the Blue Book Collection launch in 2016, the actress wore a necklace and earrings worth $10 million, as reported by the Wall Street Journal.

RELATED: Reese Witherspoon's 10 Most Expensive Red Carpet Outfits
6

Anya Taylor-Joy

A post shared by Anya Taylor-Joy (@anyataylorjoy)

Known for her fearless and sensual style on the red carpet, Anya Taylor-Joy has become one of the most popular young celebrities today. With her stylist Paul Burgo, the actress has created stunning looks completed with jewelry from Tiffany as she is the brand's global ambassador. At the 2021 Emmys, she dazzled in an Elsa Peretti-designed starburst necklace and earrings worth $800,000.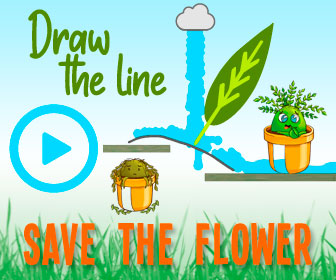 5

Hailey Bieber

A post shared by Tiffany & Co. (@tiffanyandco)

Maeve Reily has transformed Hailey Bieber's street and red carpet style into glamorous outfits that have become trend-setting. As the Brand Ambassador for Tiffany, she has advertised and glimmered on the red carpet wearing their pieces. At the 2022 Grammy Awards, she adorned an Elsa Peretti layered diamond necklace, earrings, and an 18-carat Tiffany T1 ring.
4

Kate Winslet

Another celebrity that has worked alongside Leslie Framer, Kate Winslet, has always made head turns on the red carpet. At the 2010 Oscars, she dressed in a sophisticated gown and let the jewelry do the talking. As mentioned by Elle, she had accessorized her outfit with a $2.5 million rare yellow diamond necklace by Tiffany & Co. and matching earrings and bracelets that cost $975,000.
3

Ana De Armas

A post shared by Tiffany & Co. (@tiffanyandco)

Working with veteran power stylist Karla Welch, Ana De Armas has created jaw-dropping looks on the red carpet every season. She had donned a glittering blue strapless gown by Ralph & Russo and worn diamonds by Tiffany & Co for the 2020 Golden Globe Awards. Her necklace featured 19 pear-shaped sapphires held together by 101 carats of diamond and platinum links. The jewels were taken from the Blue Book Collection.
2

Cate Blanchett

A post shared by Elizabeth Stewart 🐯🎈🈹🍸 (@elizabethstewart1)

Stylist Elizabeth Stewart has created some iconic looks on the red carpet with famous clients like Cate Blanchett. According to The Hollywood Reporter, the actress arrived at the 2015 Oscars as the presenter in a stunning black gown that was eclipsed by the $400,000 Tiffany & Co. necklace that was set in diamond, aquamarine, and turquoise, the signature colors of Tiffany.
1

Andra Day

A post shared by Andra Day (@andradaymusic)

When Andra Day received her first Oscar nomination in 2021, the actress made her red carpet debut in a look that made headlines everywhere. Dressed by her stylist Wouri Vince in a custom Vera Wang, she matched the gold outfit with a vivid yellow diamond set with over 456 Tiffany diamonds that cost close to $2 million.

Other notable celebrities that wear Tiffany & Co. include Tracee Ellis Ross, ROSÉ, and Emma Raducanu. Through its experimentation with new designs and using pieces from the legendary Blue Book Collection, Tiffany & Co. continues to awe celebrities and audiences worldwide. Under the leadership of the LVMH group, it is expected to flourish its creative side.

READ NEXT: These Are Lily James' 10 Most Expensive And Jaw-Dropping Red Carpet Outfits

Sources: Harper's Bazaar, Wall Street Journal, Elle, The Hollywood Reporter

Source: Read Full Article