It's hard work being a royal. There are all those ribbons to cut, speeches to make, charities to support, diplomatic visits to make … not to mention all the ever-present tabloid drama that must be endured and ignored with an upper lip as stiff as is humanly possible. Even the busiest of royals needs a break now and then. So how do you think they spend those precious leisure hours? While the royals may well enjoy some telly time now and then, we kind of doubt that any of them are avid fans of Netflix's "The Crown." What we do know is that they've all been known to turn off the screen from time to time and pick up a book.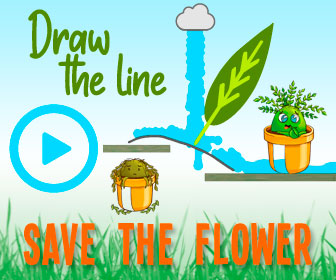 The queen herself is fairly reticent about her reading habits, although she's thought to be fond of a good mystery. After all, she did make Agatha Christie a Dame Commander of the British Empire in the 1971 New Year Honours List (via The London Gazette). Dick Francis, a mystery writer who'd formerly been a jockey who rode some of the Queen Mother's racehorses, received a similar honor in 2000 (via the Los Angeles Times). The rest of the royal family, however, have been more forthcoming about their literary preferences.
Who knew Prince Charles was a Potterhead?
Prince Charles has some rather eclectic reading tastes. Tatler says he likes to read books about gardening and the environment, and he's even authored a book called "Harmony: A New Way of Looking at our World" (via Amazon) that tackles the subject of climate change. The prince also enjoys poetry, and he's been known to get lost in a good Dick Francis thriller himself. (The late Mr. Francis, also a favorite of the Queen Mum's, is practically the official author of the royal family at this point.)
What Prince Charles is best known for, however, is his bravura performance of J.K. Rowling's children's classics. In a 2017 interview with the Daily Mail, Camilla Parker-Bowles revealed how, when they visit with her grandchildren (then aged 7 and 9), "he reads them Harry Potter." She added that, "He does all the voices, because he is a brilliant mimic … [and] they sit spellbound."
The Duchess of Cornwall is very fond of fiction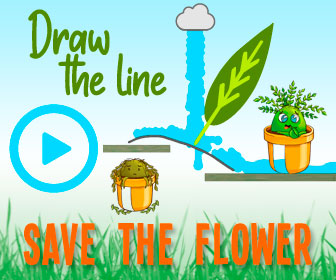 During the pandemic when everyone was stuck indoors, Camilla shared a list of her own favorite reads with Town & Country. She is also a fan of quality children's literature, though she prefers Phillip Pullman's challenging dark fantasy works to J.K. Rowling's somewhat lighter fare and calls "The Book of Dust" by Pullman "Storytelling at its best." The Duchess of Cornwall also enjoys thrillers, historical fiction, and even a few classics — Charles Dickens' "A Tale of Two Cities" she calls "a wonderful story of romantic and familial love set against the violence of the French Revolution."
While nearly all of Camilla's favorite books are fiction, she does include one memoir on her list, a book called "Travels on My Elephant." The book was authored by her brother, the late conservationist and travel writer, Mark Shand, who passed away in 2014 (via BBC News), and it's a read Camilla says "always brings a tear to my eye."
The Duchess of Cambridge would fit right in with your book club
Kate Middleton, along with Camilla, seems to be the royal family's biggest bookworm. And, like her stepmum-in-law, she also seems to have a passion for fiction. An Instagram shot of the Duchess of Cambridge in her home office at Kensington Palace does show she owns a collection of Penguin clothbound classics, including such works as Jane Austen's "Northanger Abbey," Emily Brontë's "Wuthering Heights," Thomas Hardy's "Tess of the D'Urbervilles," and Marcel Proust's "Remembrance of Things Past" (via Great British Book Club). Whether she actually reads these or just keeps them as props to make her look smart during Zoom calls, we couldn't say, though if it's the latter, we wouldn't judge her. Frankly, it would just make her all the more relatable!
What Kate evidently does enjoy reading, though, is thought-provoking modern fiction. In recent years she's read Paula Hawkins' psychological thriller "The Girl on the Train" (Town & Country says she finished it before the movie came out), Mary Ann Shaffer and Annie Barrow's post-WWII "The Guernsey Literary and Potato Peel Pie Society," and Sarah Winman's coming-of-age tale "When God Was a Rabbit." All three are titles any book club would enjoy dissecting over a few glasses of wine, and we're sure Kate would be the life of the literary party.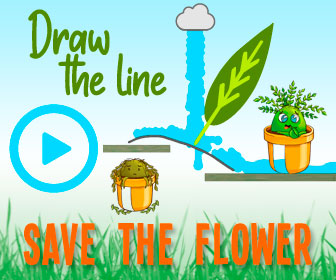 Meghan Markle is a fan of the self-help genre
The Duchess of Sussex's tastes in literature run more toward self-improvement. Tatler shares that she received a copy of "The Four Agreements" from her mom at the age of 13, and in her now-defunct blog "The Tig" she spoke of "constantly circl[ing] back to the Don Miguel Ruiz classic for the simplest ways to simplify your life." Another Markle favorite is Brendan Burchard's "The Motivation Manifesto," something she describes as being a "must-have for waking up your inner badass and being the very best version of yourself."
Markle, who is soon to be publishing a kids' book of her own, reports having been "obsessed" with Antoine de Saint-Exupéry's children's classic "The Little Prince. She may also be familiar with British author Corrinne Averiss' "The Boy on the Bench," a book many have pointed out shares certain similarities to Markle's similarly-named "The Bench." According to Town & Country, though, Archie himself prefers "Duck! Rabbit!" by Amy Krouse Rosenthal and Tom Lichtenheld. Although young Mr. Mountbatten-Windsor could not be reached for comment, School Library Journal (via Amazon) calls the book a "fun, interactive read-aloud [whose] bold lines and bright colors … are a visually pleasing match for the bantering text."
Source: Read Full Article