The world has watched as Meghan Markle transformed from a Hollywood actress to a member of the royal family. While the Duchess of Sussex may have changed her title and her place of residence, she has always been a kind spirited and beautiful person.
Diet and exercise are important components to making sure that you are not only healthy and fit, but happy as well. Meghan has revealed that she loves yoga, which isn't surprising, given that her mother is a yoga instructor. But exercise is only one component of a healthy lifestyle, diet is equally important. So what is it that the Duchess of Sussex eats and what are some of her favorite foods?
The Duchess used to have a blog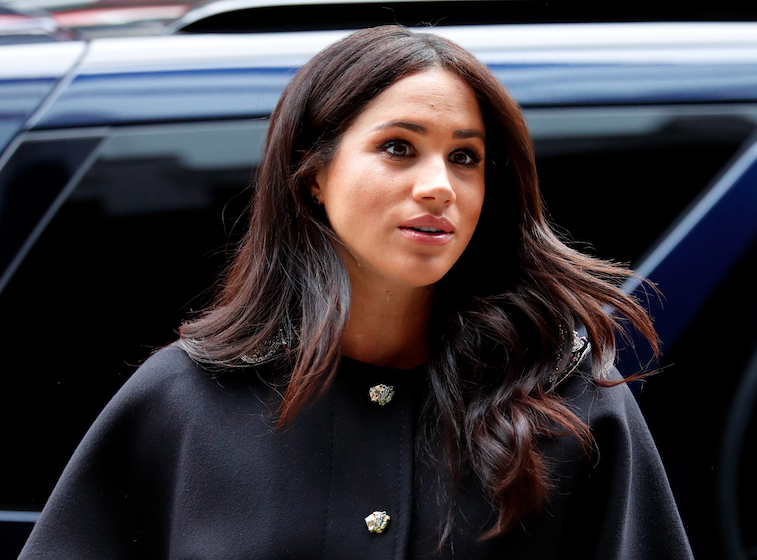 Long before she met Prince Harry, Meghan Markle used to run a lifestyle blog called "The Tig." She came up with the name for the blog after having an "aha" moment while drinking an Italian wine called Tignanello.
Though the site is no longer active, Markle posted frequently on "The Tig." The blog was removed in its entirety after Markle began dating Harry, but a few revealing posts have been recovered by royal followers using internet archiving tools.
Markle's posts included various topics, but often the future duchess would write about what she eats and provide recipes to her readers. So what does Meghan's diet look like? While on set at Suits, the former actress would start her day with water and lemon. She would accompany that with steel cut oats, bananas, and agave. For lunch, she enjoyed salad and quinoa or seafood and fries if she went out to eat.
What is Meghan's favorite meal?
As an actress, there were many foods that the former Suits star really enjoyed, but one stuck out as her favorite. Markle revealed that she loves a good pasta. One of her go-to dishes used to be pasta with a creamy sauce made of zucchini. The zucchini is slow cooked for about four hours and then added to the pasta and topped with parmesan. Markle insists that you'd think the sauce was loaded with butter.
Another pasta dish that Markle loves is macaroni and cheese. As an actress, Markle used to eat Annie's boxed macaroni and cheese. As a duchess, we'd have to think that things have changed a little, but the royal couple has not hired a personal chef at their home at Frogmore Cottage, so boxed macaroni and cheese could very well still be a favorite for the family.
Is Meghan Markle vegan?
Word has it that baby Archie will be the first royal baby to be raised vegan. It's uncertain whether the little one's mother is fully vegan, but we do know that Meghan tries to eat healthy when she can.
In a 2015 interview, Markle told Best Health Magazine that she tries to eat vegan during the week. She also stays away from gluten, noting that she has noticed her body reacts negatively to certain foods.
While she told the magazine that she eats vegan during the week, she also admitted that some of her favorite foods included seafood, sushi, roasted chicken, and an egg omelet.
In the same interview she admitted that she doesn't like to deprive herself of certain foods, stating, "Because I work out the way I do, I don't ever want to feel deprived. I feel that the second you do that is when you start to binge on things. It's not a diet; it's lifestyle eating."
The duchess has not opened up about her diet since joining the royal family, but we'd have to imagine that she would be joining her son in eating a vegan diet.
Source: Read Full Article