There are few more innovative, divisive, and original thinkers than Kanye West and Elon Musk. While one has dedicated their life to science and technology, the other has dedicated their life to art and religion. But these ambitions and idealistic traits often cross paths when it comes to unconventional thinking and consistent tenacity. The culture itself has often noticed the commonalities between these two visionaries. Both have appeared as a guest on the Joe Rogan Experience, both have collaborated and worked with the Rick and Morty television series, and both have earned rightful spots on Time's 100 Most Influential People list.
RELATED: A Look Into The Future: 25 Innovations Elon Musk Has Plans For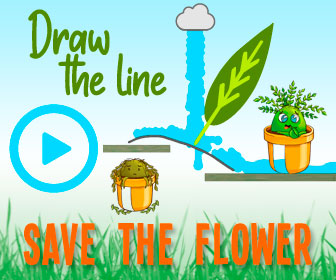 It was only a matter of time before these two pioneers of thought finally merged their talents and shared a photo of themselves together, both repping orange. The image went viral on Twitter, gaining headlines and national attention. But the relationship has spread beyond just pals hang outs and spending time together. Elon has just recently announced a techno album that will be released in 2021, venturing into the music world with Kanye West as a featured artist on it. During an interview with MixMag, Musk announced that the two of them hang out together frequently, along with Twitter founder Jack Dorsey who collectively have a group chat on the WhatsApp service titled The Three Muskateers. So what launched this unlikely friendship and their future collaborations? Let's take a look back at some of the moments that have shaped this dynamic duo into the iconic partnership they have become.
The Early Origins
The duo was first reported to have met in 2011 when West took a trip to visit the SpaceX headquarters. Shortly after, several photos of them together started appearing online, including one iconic shot with fellow space enthusiast and artist George Lucas. In 2015, Kanye West was featured on the Time's Magazine 100 Most Influential People list. And who wrote his profile? None other than Elon Musk himself. Musk referred to West as a "pop-culture juggernaut" and stated "Kanye's belief in himself and his incredible tenacity – he performed his first single with his jaw wired shut – got him to where he is today. And he fought for his place in the cultural pantheon with a purpose."
During a 2018 interview at the culture festival South by Southwest, Musk also named Kanye West, along with dancer Fred Astaire, as the people who inspire him the most. That same year, Kanye also touted several praises towards Elon Musk. He visited Detroit's College for Creative Studies and while standing on a table, causing a famous Kanye moment, he explained why people needed to respect Elon Musk and pleaded for his critics to "leave that man alone". Shortly after the video appeared, The Futurist also released an article showcasing pictures of a customized Tesla P100D Model S, one of the first collaborations between the two artists, whether unofficial or not.
The Friendship Goes Public
In 2019, it was reported that Elon Musk attended a Christmas Party at the West's household where he was invited by Kim Kardashian. Then in July 1, 2020, Kanye West shared the now iconic image of him and Elon Musk together. The photo was taken at one of Elon Musk's houses by wife Grimes and Kanye had adorned it with the caption "When you go to your boys house and you're both wearing orange". The photo went viral and earned over 800k likes and over 100k retweets. The photo was quickly turned into a viral meme featuring cultural commentaries on the two billionaires spending time together.
2019 also marked the announcement that Kanye West had been offered his own Rick and Morty episode by the shows creators Dan Harmon and Justin Roiland. The show also featured a guest appearance on the previous season by Elon Musk, dubbed on the show as Elon Tusk from a different reality. The two have penetrated the pop culture zeitgeist to such an extreme that their appearances on one of the most watched shows on television became a strong symbol of their relevance.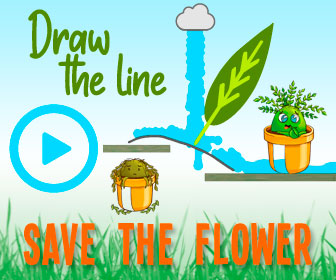 The Future of the Dynamic Duo
A post shared by ye (@kanyewest)
The support between the two industry moguls has been one of unconditional commitment. When West announced his original Presidential campaign in 2020, Musk fervently took to Twitter to announce his support of the candidate. West even spoke to Forbes where he stated that if elected, Musk would be in charge of the newly founded Space Program.
The two also announced in February of 2021 that they were going to be hosting a meeting together on the exclusive conversation-based app Clubhouse. The hype continued when a few months later in April of 2021, Elon Musk announced on MixMag his intent to release an original album of music as an NFT. Musk had previously made headlines when he released his popular techno single "Don't Doubt ur Vibe" and "RIP Harambe," the former of which has earned millions of streams on Soundcloud. When he announced his title change from CEO of Tesla to Technoking of Tesla, it was only a matter of time before the new album would receive the same name.
Technoking will be a ten-track album and is also reported to feature a collaboration with Kanye West. The track will be called The Three Muskateers and will also feature friend and fellow tech mogul Jack Dorsey. Taking after his wife Grimes, Musk's album will be released as an NFT through his own crypto auction platform DogeBay. The album will also feature collaborations with Snoop Dogg, who will change his name to Snoop Doge for the rest of 2021 to promote the album, and his son X AE A-Xii who has created samples for a track titled "The Unknown Variable".
With music on the way and a turbulent future ahead for the both of them, no one knows what this friendship will continue to evolve into. Will Elon eventually complete his goal of becoming "King of Mars"? Will Kanye complete a successful presidential bid and serve as the leader of the country? The future is uncertain, but one thing is for sure, whatever these innovators accomplish, they are sure to be at each others side throughout the process.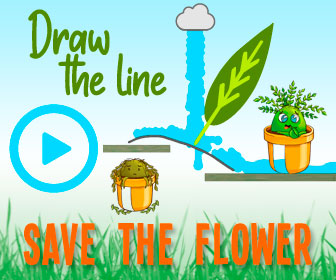 READ NEXT: What Made Kanye West A Pop Culture Icon
Sources: BusinessInsider, PageSix, Futurism, Twitter, News18, BBC, Express, NME, Time, MixMag, NYPost, MSN, TeslaRati, CNN, Metro, IGN, ABC, Telegraph, LATimes, TheGuardian
Source: Read Full Article