While it might seem as though the royal family has it made, they are still subject to the queen's final word on many things. Queen Elizabeth specifically has to approve all royal baby names. If a suggested name doesn't past muster, she has full authority to reject the name.
While it seems as though she doesn't exercise that power all that often (and there aren't that many babies born into the royal family) a recent report indicates that she isn't averse to vetoing a name she really doesn't like.
Who is Princess Beatrice?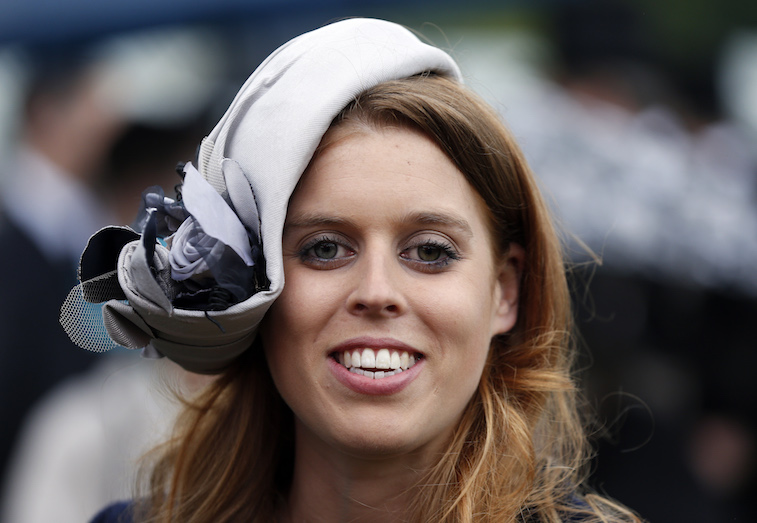 Princess Beatrice was born in 1988, the eldest daughter of Prince Andrew and Sarah Ferguson. As a granddaughter of the queen, Princess Beatrice's birth was a major event for the country, and magazines and tabloids waited outside the hospital where she was delivered for days, hoping for a glimpse of the new princess.
She is known as a "blood princess," meaning that she was born into the royal family instead of marrying into royalty. She has a little sister, Princess Eugenie, who was born in 1990.
Although Sarah Ferguson and Prince Andrew divorced in 1993, the entire family has stayed very close, and there is reportedly no bad blood between them. Princess Beatrice has become known as a fashionista, well-known for wearing outrageous hats and brightly-colored outfits.
She is not one of the "working royals," and has had several positions within major companies in the United States.
What was Princess Beatrice's name originally going to be?
Although it wasn't revealed to the public at the time of Princess Beatrice's birth, her parents initially considered another name for their first-born child. According to a news story, Sarah Ferguson and Prince Andrew had originally wanted to name their daughter "Annabel."
While it seems a delightfully old-fashioned name, Annabel's was also the name of a private club the royal couple frequented from time to time.
Even though the name had sentimental value for the couple, the queen wasn't a fan. The royal insider claims Queen Elizabeth dismissed the name Annabel as being too "yuppie" sounding.
While it isn't clear whether Queen Elizabeth herself suggested the alternate name of Beatrice or if Sarah Ferguson and Prince Andrew chose it themselves, it definitely has a royal history behind it – Queen Victoria's youngest child also had the name, Beatrice.
Whatever the case, the couple settled on the more traditional name choice, and their baby daughter never knew that the decision over her name sparked such an internal debate.
Did the queen like Archie Harrison's name?
Similarly, the queen would have had to know the name that Meghan Markle and Prince Harry chose for their son well before it was announced to the press and public.
While early reports seemed to indicate that the new parents would choose a very traditional name such as Victoria or Philip, the pair bucked tradition and picked a name that didn't top anyone's list of suspected royal baby names.
Although the first name Archie has been in the royal family before, it has not been incredibly popular for many years, although it is experiencing an uptick of popularity in the United States, mainly due to the TV show Riverdale.
Still, Queen Elizabeth must have loved the name, Archie Harrison, for it got her blessing. Whether or not Meghan Markle and Prince Harry had another, earlier name picked out is anyone's guess, but it certainly does seem as though they chose the perfect name for their little bundle of joy.
Source: Read Full Article