Kate Middleton has received a lot of praise for her work with children. But the Duchess of Cambridge was once felt heartbroken after learning about a mother who raised her daughter in war-torn Aleppo. Kate immediately sympathized with the mother's amazing story, especially after having her third child, Prince Louis, in 2018.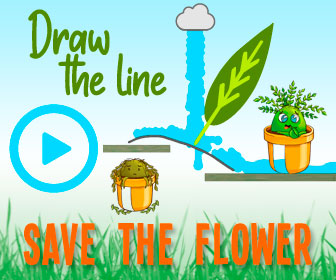 Inside Kate Middleton's early childhood initiatives
Over the past few years, Kate has done a lot of work withchildren in the UK. A few weeks ago, Kate continued that work by visitingseveral organizations around London, including the Evelina London Children'sHospital.
Kate Middleton shared photos of her various visits on Instagram,which were all a part of her new campaign, 5 Big Questions.
"The Duchess of Cambridge visited Evelina London Children'sHospital today to learn more about the creative art workshops which aredelivered by the @nationalportraitgallery HospitalProgramme," she wrote alongside one of the photos.
Kate, of course, has three children of her own — Prince George, Princess Charlotte, and Prince Louis — who range from age 1 to age 6. She has gained a reputation for being a very hands-on parent, despite having the means to hire a whole team of nannies.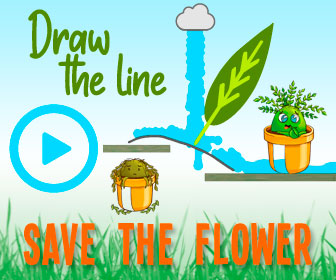 With three children at home, Kate was reportedly leftheartbreaking over a documentary about a mom who raised her baby in Syria.
The Duchess of Cambridge feels heartbroken over a documentary
According to DailyMail, Kate felt a lot of emotions after watching a documentary onChannel 4 titled For Sama, which follows the story of a mother named Waad alKateab.
Kateab gave birth to a baby girl in Aleppo amid the Syrian CivilWar. The documentary won an award at this year's BAFTAs for Best Documentary.
Kate Middleton and Prince William were at the award ceremony, and Waad was left speechless after the Duchess of Cambridge told her how she wept over the documentary. Waad accepted her award alongside her husband and daughter, who is now four years old.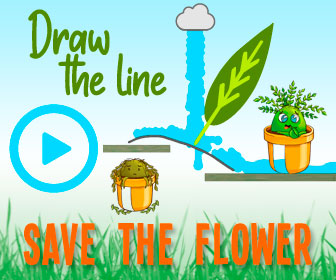 Back in September, Waad revealed that she suffers frompost-traumatic stress disorder (PTSD) and that she never thought she would makeit out of Aleppo alive. She also shed light on the current situation in Syria,where thousands of women and children are still struggling to survive.
"To be honest in any trauma situation you feel there aremany problems. Everything you've seen in the film is still happening rightnow," she shared. "Thousands of mothers and thousands of children aregoing through the same thing."
Kate Middleton makes a dream come true
After their appearance at the BAFTAs, William and Kate visited the Mumbles this week and made the dreams of a three-year-old come true.
The Duchess of Cambridge met a little girl named Annabel at theevent, and her mother later revealed that her daughter was thrilled to have meta princess in real life.
"I said to her that Annabel was really excited to meet areal princess. And she said, 'I'm sorry I'm not wearing a pretty dress today.'Annabel then said that she thought she'd look like Cinderella," RhianCostello stated.
Costello added that Kate Middleton was very good with all of thechildren at the engagement. She also seemed to enjoy talking to as many peopleas possible and thanked everyone for showing up for the event.
Following their stop at the Mumbles, Kate and William paid avisit to Port Talbot. The couple appeared at the largest steel plant in thecountry, where they mingled with employees and families.
Kate and William's recent engagements also come at a trying timefor the royal family, who are still dealing with Prince Harry and MeghanMarkle's stunning exit.
An emotional Duchess meets with educators
As part of her continuing initiatives for early childhoodeducation, Kate recently had the opportunity to meet with her former primaryschool teachers in South Wales.
Kate met with two of her childhood teachers, Kevin Alford andDenise Evans-Alford, at an ice cream parlor in the city. The Alfords taught atSt. Andrew's prep school and had not caught up with Kate for over 20 years.
Following their encounter, Denise revealed that Kate Middleton has not changed much since she was in school. Her husband added that they have followed Kate over the years and could not be happy with everything she has accomplished.
"Kate hasn't changed at all, you can tell, Pippa and Jamesare wonderful too. I've been waiting 20 years for this," Denise shared,while Kevin added, "We saw her once when she came back to school, when shewas 14, and we haven't seen her since. Obviously, we've been following her career.She was in such a wonderful class of girls and they got on so welltogether."
Kate met William while attending the University of St. Andrews inthe early 2000s. The couple graduated in 2005 and dated for a number of yearsbefore William popped the big question in 2010. They got married a year laterin a gorgeous ceremony inside Westminster Abbey.
With Harry and Meghan no longer senior members of the royal family, Kate Middleton and Prince William are expected to take on more responsibilities, which means additional public engagements.
Source: Read Full Article