Proposals often come as a surprise, so it's hard to be prepared for that special day in advance.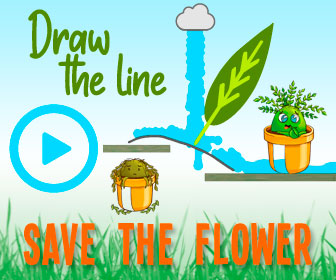 That said, the odds of you wearing your favorite outfit or having your makeup fully done may not necessarily be in your favor. But with all the excitement, you probably won't care.
However, once you get engaged, you should keep in mind that your hand is going to be on full display. So you may want to run to the salon as quickly as you can to get a fresh manicure or even try some DIY art at home.
"Matching a manicure to a milestone is one of my favorite things to do," says manicurist Rachel Messick. "Engagement nails are so very personal and a great opportunity to play with trends and timelessness."
But whether you choose to go all out or keep it simple, the most important thing to remember is that your nail art should reflect you and your personality. Below, Messick shares some manicure inspiration to mark the occasion.
RELATED: There Are Some Unexpected Nail Art Trends for 2021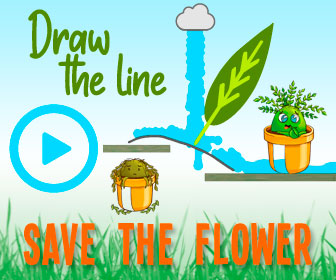 Negative Space
Negative space nail art is super hot right now. Whether you're playing with interesting color combos or keeping the overall look more muted, the backdrop is your natural nail, so there's no need to worry about the grow-out.
"To recreate this look, use a nail art liner brush and an opaque soft pink like OPI Movie Buff," says Messick. "Be sure to have a clean-up brush and acetone handy so you can keep those lines crispy. Finish off the manicure with a coat of OPI's Plumping Top Coat to give a gel-like gloss."
Red Hot
Red will always be a timeless color — and it works for all seasons. To create this look, Messick used Bio Seaweed Gel BeBio Nail Lacquer in Red Delicious.
"If you're feeling a little intimidated to paint your nails on your own, try Dashing Diva Gloss Ultra Shine Gel Color Strips in Red Velvet," says Messick.
The color strips are easy to apply and provide a flawless manicure in minutes.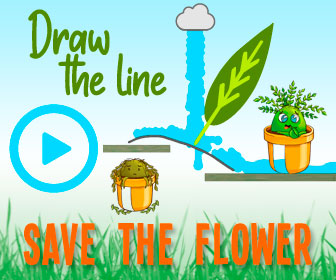 VIDEO: The Spring Pastel Nail Color That's Going Viral on Pinterest
Pretty in Pink
This fluffy flower is a fun, playful statement that perfectly aligns with romantic vibes. To recreate this look, start with a sheer milky pink base like Static Nails Liquid Glass Lacquer in Mademoiselle.
"Give the base three to five minutes to dry then using the brush from the bottle, gently dab splotches of Static Nails Liquid Glass Lacquer in Martini Addiction from the corner of the nail inward," says Messick.
Once the polish is dry, use a thin nail liner brush to gently add petal details with a gold glitter polish like FingerPaints Striping Polish in He-Art of Gold.
French Tips — With a Twist
This manicure is perfect if you don't want to out-sparkle the real sparkler (the ring). The look provides a simple yet sparkly take on a classic French manicure.
"Start by applying a semi-sheer nude polish on the entire nail, I like Cirque Colors Nail Polish in Chiffon," says the manicurist. "Next, use an art brush to create a simple swoop of silver at the tip of the nail using Orly Lacquer in Shine."
Give the nails a moment to dry and add some shimmer by applying a layer of essie's Set in Stones silver glitter polish.
All That Glitters Is Love
This confetti glitter ombre look is the perfect fit if you're a fun and funky future aisle walker.
"To recreate, start by applying a thick coat of clear polish, like China Glaze For Rhinestones Only," says Messick. "This look is all about timing so make sure you do one nail at a time."
Next, use a nail art brush to add a generous layer of Dulce Nail Sprinkles Lavender Tinsel from the tip of the nail towards the center, then add a touch of clear polish to the places you'd like to add your heart glitters.
"I used Dulce Nail Sprinkles in Forever," Messick shares.  Once everything is dry, seal it in with a coat of Seche Vive Gel Effect Top Coat.
Heart-Shaped Tips
You can feel the love in a major way with this fun and flirty red velvet French manicure.
"While this look utilizes magnetic gel, you can create a similar vibe at home using fine glitter polish," says Messick.
Start by applying OPI Do You Take Lei Away opaque beige polish. Using a steady hand, create the heart shape by applying two strokes of essie's Cherry On Top. To finish, gently add a layer of Bio Seaweed Gel BeBio Nail Lacquer in Daiquiri on top of the heart design.
Monochromatic Mani
Monochromatic manicures allow you to create an edgy look with a little extra glitz.
"Recreate this manicure by applying a layer of Sally Hansen Insta-Dri Nail Color and add a dab of clear polish," says Messick. "Next, apply Dulce Nail Sprinkles Lavender Icicles on top, repeat this until your desired look is achieved."
Make sure to select pieces of glitter that lay flat on the natural nail, then finish by applying two coats of topcoat to seal in the sparkles.
Source: Read Full Article