After demand from fans, Glossier has finally launched its first ever bronzer. Here's what happened when we tried it.
It has finally happened: Glossier has launched its first ever bronzer.
Solar Paint, £17, was designed to help you recreate the warm glow you get from a day in the sunshine – and in true Glossier fashion, it gives skin an effortless, polished finish.
Glossier Solar Paint is available in four shades.
Now, first things first; this bronzer is a liquid, which may be slightly scary territory for many but Glossier has made it almost impossible to go overboard, so don't worry about harsh, brown streaks.
Described as an "almost-whipped gel crème", it contains Glossier's desert milk, an emulsion of plant oils and extracts like jojoba, aloe and watermelon, to help you achieve a true-to-skin finish.
Glossier has also given a lot of thought to the packaging without compromising on its signature Instagram-worthy aesthetics. The liquid bronzer comes in a tube with a doe foot applicator, allowing you to get precise application on the exact spots you want to get a warm glow.
Dot it on areas of the face where the sun would naturally hit (we recommend the cheekbones, along your forehead, under your jawline and along the bridge of your nose) and blend it out with the warmth of your fingertips or a fluffy brush – then watch as it melts into your skin.
Once it's on, light-reflecting pearls help to create a sunkissed effect that looks incredibly natural. It's also available in four shades: Flare a light, neutral bronze with gold pearl for fair-light skin tones; Ray, a medium, warm bronze with gold pearl for light-medium skin tones; Heat, a rich, brown bronze with gold pearl for tan-deep skin tones; and Volt, a deep, red bronze with copper pearl for deep-rich skin tones.
Debating whether to invest? The Stylist beauty team were one of the first ones to try Glossier's new Solar Paint. Read on for their honest reviews, along with 'before and after' pictures.
You may also like
These are the best Glossier products, according to the Stylist team
The Stylist beauty team tries Glossier's new Solar Paint bronzer
Shannon Peter, beauty director

Shannon before (left) and after applying Glossier's Solar Paint (right).

"It's the oldest phrase in any beauty editor's book, but believe me when I say, a little of this bronzer goes a long way. I'm used to Glossier's barely-there formulas, so on my first attempt, I applied way too much when really all you need is a swipe along the cheekbone and then you can simply use the excess on your fingers (or brush) to swoop up into the temples and over the bridge of the nose.

"I love how light and fluid the texture is; it helps the formula melt down into the skin (rather than sitting on top of it) so the bronzing effect looks really natural. I'm impressed."
Lucy Partington, beauty editor

Lucy before (left) and after applying Glossier's Solar Paint (right).

"As a relative newcomer to the bronzer scene, I was initially excited at the prospect of Glossier's Solar Paint – but then when I found out it was a liquid formula, I was scared.

"Until now, I've only ever used powder and that feels like a safe space to me. But I didn't need to be scared: on first use, I dotted Flare, the lightest of the four shades, along my jawline and along the edges of my forehead and blended with my fingers. It instantly added a little bit of life into my otherwise pale face, making it look like I'd spent a few days in the sun. I decided to add a bit more, this time using a blusher brush to blend the edges of my face and to make sure there were no harsh lines.

"Finally, I used Ray as a contouring shade, dotting it along the hollows of my cheekbones (or rather, where my cheekbones should be if I actually had any) and blending it with the same brush.

"The difference isn't huge, but that's the sign of a good bronzer if you ask me – it should make you look healthy and glowing rather than being noticeable, and that's exactly what Solar Paint does."

Hanna Ibraheem, senior beauty writer

Hanna before (left) and after applying Glossier's Solar Paint (right).

"I love a bronzer. Alongside mascara, it's one of the quickest and easiest ways to make your face appear more awake and refreshed – except, I usually use a powder. I was slightly hesitant to use a liquid bronzer but, thankfully, Glossier has packaged the formula with a concealer-like applicator for greater control.

"I dotted the mousse-like formula in the shade Heat just above my cheekbones, temples and forehead and buffed it out with a fluffy make-up brush. I was so impressed by the way it seamlessly blended out. There were no harsh edges and it completely melted into my skin, leaving me with a natural-looking healthy and sunkissed glow.

"I'm going to go right ahead and say it: this is my favourite Glossier launch of all time."
Glossier Solar Paint

Glossier Solar Paint

Shop Glossier Solar Paint at Glosser, £17

buy now
You may also like
Glossier Ultralip: the Stylist beauty team put the new lipstick-meets-balm hybrid through its paces
Main image: Glossier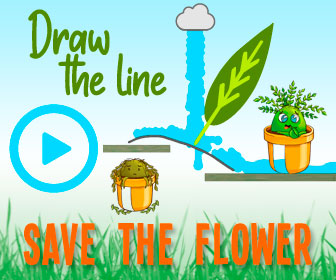 Source: Read Full Article