Film Series
First Look Offers Second Chances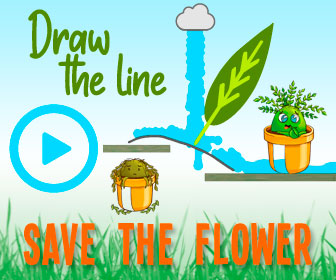 It's always tough to define the purview of First Look, the Museum of the Moving Image's annual showcase of pathbreaking new films. But the lineup tends to be international, experimental and light on brand-name directors. The last edition, which opened on March 11, 2020, had to be canceled shortly after it began.
Enter First Look 20/21, which runs through Aug. 1. In addition to presenting new films, it will show titles that didn't get their New York theatrical premieres at last year's festival, including "The Viewing Booth" (on July 30), a combination of documentary and psychology experiment in which the director Ra'anan Alexandrowicz shows an American student footage from the West Bank, and "Searching Eva" (on July 31), Pia Hellenthal's unclassifiable portrait of a web diarist. Among the new titles are "Zinder" (on Saturday), a documentary on gangs and poverty in Niger; the Iranian drama "180 Degree Rule" (on Sunday); and a Ken Jacobs program (on Aug. 1) that will premiere a 3-D short. All films will screen at the museum; some will also be available on its website.
BEN KENIGSBERG
Art & Museums
Scenes From Prospect Park
Who knows how long the man had been fishing by the edge of the lake in Prospect Park, standing near a thicket of lush trees and staring blankly at someone behind him: Jamel Shabazz, a photographer who took the man's photo in 2010. For Shabazz's latest exhibition, "My Oasis in Brooklyn," there are 25 more images like this one. (Ten more will be put on view in the coming weeks.) Captured over decades, the shots honor the park's legacy at a time when its most cherished building, Lefferts Historic House, is being restored.
Organized by Prospect Park Alliance in partnership with Photoville, "My Oasis" will be on view until Dec. 1 on the construction fence surrounding the side of Lefferts Historic House that faces the interior of the park, past the newly minted Juneteenth Way. Some photographs are more posed than others, but each comes across as an intimate snapshot — like "The Crew, 2009," in which Shabazz arranged of a group of Black cyclists, well-known fixtures of Prospect Park, in a near-perfect pyramid on a set of steps next to the bike path.
MELISSA SMITH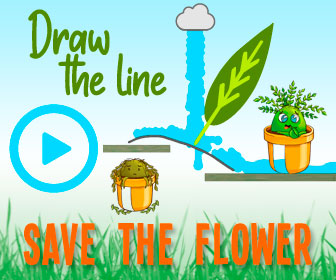 KIDS
Young Lives, Adult Burdens
In the world of television, Sesame Workshop often stands for all things warm and fuzzy, from sunny sentiments to soft, cuddly Muppets. But now this educational nonprofit, best known for creating "Sesame Street," is offering vastly different programming: its first documentary series, in which American children face daunting challenges.
Called "Through Our Eyes," the project comprises four half-hour films, which premiere on Thursday on HBO Max. "Apart," directed by Geeta Gandbhir and Rudy Valdez, focuses on young people with incarcerated parents; Talleah Bridges McMahon's "Uprooted" examines families displaced by climate change; "Homefront," directed by Kristi Jacobson, profiles the children of military veterans living with physical and psychological injuries; and Smriti Mundhra's "Shelter" explores homelessness.
Although the portraits are sometimes wrenching — for ages 9 and older, they're intended to be watched with an adult — the films can also be illuminating and even hopeful, showing how their subjects draw strength from relatives and peers. In "Apart," Nnadji, 10, is asked how he would advise children like himself. "You're not alone," he says. "You're right here with us. We got you. We got you."
LAUREL GRAEBER
Jazz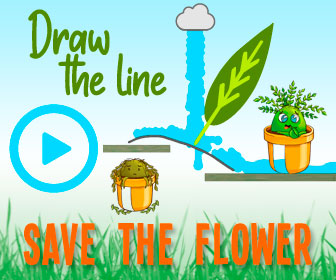 Reclaiming a Former Perch
Whether you really believe the BAMF Collective's name stands for "Bringing Artistic Music Forward" — as its promo materials suggest — or maybe something a little edgier, there's truth in advertising. The members of this flexible group, a number of whom met while studying jazz at Juilliard, are among the sturdiest and most energizing young improvisers on New York's straight-ahead scene.
The collective features the vocalist Jenn Jade Ledesna, the saxophonists Irwin Hall and Marcus Miller (no relation to the bassist of the same name), the bassists Barry Stephenson and Noah Jackson, and the drummers Henry Conerway III and Charles Goold.
Before the coronavirus pandemic, it held a monthly residency at Minton's Playhouse, the historic Harlem jazz club where bebop blossomed in the 1940s. Now that Minton's has reopened, the BAMF Collective has reclaimed its perch. It will play two separate sets on Sunday, at 8 and 10 p.m. Tickets are $25, reservations are required, and there is a $30 food and beverage minimum per patron.
GIOVANNI RUSSONELLO
Comedy
A Renewed Home for Improv Groups
The Upright Citizens Brigade and the Peoples Improv Theater may have shuttered their primary performance spaces in Manhattan during the pandemic, but two of the city's long-running improvisational groups have found new residencies at the site of the U.C.B.'s main base from 2003 to 2017. That location, below Gristedes on West 26th Street and Eighth Avenue, has been taken over and repurposed by Asylum NYC, which is now hosting sketch, improv and stand-up comedy on most nights.
The Curfew, which had its start at the U.C.B. in 2010, has counted D'Arcy Carden, Natasha Rothwell and Lauren Adams among its members and still includes co-founders such as Jim Santangeli and Charlie Todd, who also established Improv Everywhere. The troupe will make its return at Asylum on Saturday at 7:30 p.m. At 9:30, North Coast will perform its improvised hip-hop comedy, which it has been staging since 2009 and had been a Saturday night staple at the PIT. Tickets for each show cost $20.
SEAN L. McCARTHY
Source: Read Full Article