Huda Beauty has released a new #FauxFilter stick foundation, but does it live up to its original liquid foundation? We gave it a try…
Huda Beauty's original #FauxFilter liquid Foundation is iconic within the beauty sphere.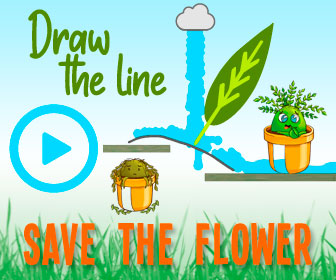 Its matte finish, blurring properties and ability to look great in pictures has made it a cult product for many but with it, comes a reputation for sitting on the heavier side of the foundation spectrum.
That's why brand founder Huda Kattan and her team came up with its newest innovation: #FauxFilter Skin Finish Foundation Stick, £32.
"When I want to go for a fuller coverage I usually have to compromise on a natural-looking finish," explains Kattan. To get around this, she set out to create a lightweight, customisable foundation that starts off sheer and allows you to build up coverage without feeling heavy. It's easy to apply, too– the large triangular-shaped stick has been specifically designed to cover a large surface area in a matter of seconds and speed up application.
As for the finish, #FauxFilter Skin Finish is completely different to its older sister. While the foundation stick also has a blurring effect, it still looks natural. Also, it leaves skin glowing, rather than matte.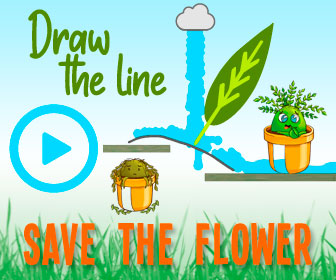 Kattan has also expanded on the original #FauxFilter foundation's 30 shades. #FauxFilter Skin Finish Foundation Stick will be available in 39 shades, including nine new shades for a closer match.
To put its coverage, buildable formula and expansive shade range to the test, different members of the Stylist team tried it. Here are our honest thoughts.
You may also like
Best affordable foundations under £20: these inexpensive base products are suitable for all skin tones
Chloe Gray, fitness writer

"I haven't worn traditional foundation in years. Instead, I reach for a high coverage CC cream to cover blemishes and keep my skin dewy. So when I saw the thick stick of Huda Beauty's #Fauxfilter Foundation I was a little intimidated.

"Following the instructions for medium coverage on the packet, I primed my skin and then swiped the foundation straight on, focusing on my red cheeks and areas prone to maskne, before buffing it out with a brush. I was so immediately impressed. Despite the cakey looking lines I created when swiping the product on, they blended out perfectly, creating a subtle coverage that felt so invisibly lightweight.

"As someone with quite dry skin who prefers a glowy finish, it's a little bit too matte for me, but that's nothing that a bit of highlighter can't fix. It's also great to have something in my collection that is buildable enough to use for nights out (if they ever happen again) as well as heavier make-up days."

Hanna Ibraheem, senior beauty writer

"I love the idea of foundation sticks. They're easy to use, quick to apply and completely mess-free (which my clothes and I are particularly thankful for). But they also have a reputation for heavy formulas that dry on your face too quickly.

"I scrawled long lines along both cheeks, both sides of my nose, my chin and my forehead and was impressed by how smooth the stick felt against my skin – there was zero dragging. I dove straight into blending it out, worried that my scribble lines would settle onto my face like previous foundation sticks have done in the past, but I didn't need to worry. The buttery, creamy formula blended out easily and gave me a great wash of coverage that evened out my skin tone without looking cakey.

"I applied a couple more layers for extra coverage on hyperpigmentation and broken capillaries that show up on my nostrils and these were covered up pretty quickly without weighing down my skin. By the end, I felt like my complexion looked evened out and brighter but the best bit? It still looked natural."

Jazmin Kopotsha, deputy digital editor

"The first thing you need to know is that I've survived the last five years or so without ever feeling compelled to touch a foundation stick. I had a really bad experience with a really thick one that was impossible to blend and sat really heavy on my face and so I've avoided them since. But I have to say I'm super surprised by how well I got on with Huda beauty's Faux Filter stick.

"I applied the product directly on my face and blended it out with a buffer brush. Texture wise, it's really light and creamy although I mixed the Chocolate Mousse and Mocha shades to arrive at something relatively close to my skin tone.

"It took about four applications to feel like I'd built it up to anywhere near full coverage (which is a good thing, in my mind) and I think that with my usual blusher, highlighter and a heavy application of my eyebrow pencil, I could get on well with this foundation stick in future."

Shannon Peter, beauty director

"Disclaimer: I'm not a foundation wearer. Like, ever. At a push, I'll pop on a tinted moisturiser or serum, but foundation? I've never been a massive fan. That being said, if I was going to wear foundation on the regular, this would be a pretty firm favourite.

"The stick is so buttery, it melts as soon as it touches the heat of the face, and blends out really well with zero cakiness. And the coverage, sturdy thought it may be, doesn'tcompletely wipe out every single nuance of the complexion, which means skin still looks like skin. A major plus in my book."
You may also like
Best tinted moisturisers: the lightweight formulas that give skin a healthy glow
Main image: Huda Beauty/Stylist
Source: Read Full Article