The Super Bowl LV absolutely rocked our worlds. The game, which ended in victory for the Tampa Bay Buccaneers, was held in Tampa, Florida, so Tom Brady and his crew definitly put some truth behind that whole home-field advantage idea. While quarterback Patrick Mahomes and the rest of the Kansas City Chiefs are no doubt disappointed, they played a decent game and, hey, there's always next year. 
Speaking of excellence, the Weeknd absolutely slayed the halftime show. (That wink he gave the camera should be illegal.) The heavily-hyped performance included a golden hallway sequence that made some viewers nauseous. and his backup dancers raised eyebrows too. The way we see it: The only thing worse than being talked about is not being talked about.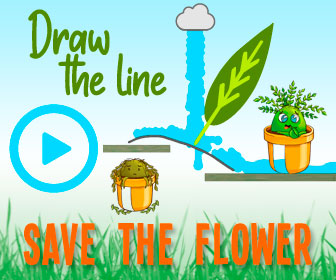 Now let's talk about Super Bowl commercials. Can we all agree that Will Ferrell's starring role in GM's spot was the funniest thing we've ever seen? It's really the best of the best in terms of advertising, which is good, because 30 seconds will cost a company approximately $5.5 million, according to Variety.
With big bucks backing these ads and major celebrity sightings, here are the best and worst commercials of the Super Bowl 2020. (Also, a Michael B. Jordan reference is coming up so … you're welcome.)
Super Bowl commercials serve major '90s nostalgia
The 2021 Super Bowl reached back to the '90s for major inspiration. There was the delightful Tide commercial featuring a Jason Alexander hoodie that was well-loved and very dirty. The ad played to Joey Scarbury's song "Believe it or Not," which actually was a secret reference for Seinfeld fans everywhere. This was a crowd pleaser for fans on Twitter, too. "Jason Alexander hoodie Tide commercial gonna be the best part of the Super Bowl," one person tweeted. Another obvious Seinfeld superfan quipped: "Yo, Tide, you missed a huge opportunity to make this Jason Alexander hoodie commercial to be about shrinkage." Epic!
The flashback feels continued with an epic Uber Eats commercial featuring Mike Myers and Dana Carvey as, you guessed it, Wayne and Garth from Wayne's World. This time capsule of a commercial got a contemporary update with a visit from Cardi B. The finished prodcut was a huge hit with viewers, as one 90s aficionado tweeted: "We have been blessed by Wayne and Garth. So my heart is happy tonight." Amen.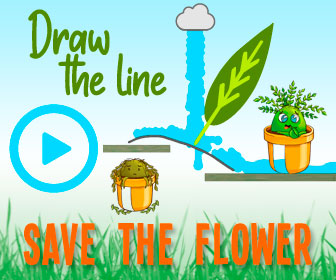 That wasn't the end of the throwbacks though. Cadillac gave us an updated twist on the 1990 film Edward Scissorhands, with Winona Ryder playing a lovable mom and Timothée Chalamet starring Edward Scissorhands' son. Is anyone else missing the nineties because these were all touchdowns in our book.
Super Bowl ads starred power couples and cutie pies
The Super Bowl 2021 commercials didn't skimp out on the eye candy. State Farm ensured customer loyalty for decades to come by featuring a star-studded cast. We got quarterbacks Patrick Mahomes and Aaron Rogers, Paul Rudd as a Mahomes' stand-in (yep, for real) and "Jake from State Farm" got a stand-in too – none other than Drake, who adorably kept saying the catch-phrase, "Like a good neighbor…" Jake had to kindly tell him that stand-ins don't have lines. 
Amazon nailed its commercial, which featured a woman eyeing the newest Alexa device. "I literally couldn't imagine a more beautiful vessel for Alexa to be…inside," she says, right before she spots a bus with actor Michael B. Jordan's face on it. What follows are scenes of Jordan in her house helping out this woman — as Alexa does, while her poor husband anxiously tries to intervene. One Twitter user put it like this: "Amazon just did God's work with [Michael B. Jordan] in the Alexa commercial. Thank you."
It wasn't just an onslaught of hunks that made the Super Bowl LV commercials so fantastic. T-Mobile aired the cutest retelling of Gwen Stefani's first date with Blake Shelton. Cheetos relied on a power couple with Mila Kunis and Ashton Kutcher in a hilarious denial commercial set to Shaggy's hit "It Wasn't Me."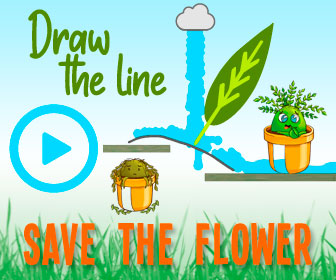 This was epic stuff, but alas, this list wouldn't be complete without dishing on some misses.
Some Super Bowl LV commercials missed the mark
While Super Bowl LV offered hit after hit in the commercial department, there were a few misses. Doritos featured Matthew McConaughey as a paper-thin version of himself, dubbed "Flat Matthew." He didn't return to his true form until he got his hands on some Doritos 3D Crunch. Twitter was conflicted about that concept. Some found it clever while others were weirded out by the visuals. "This Matthew McConaughey commercial makes me so uncomfortable. Is he Flat Stanley or something?" one person asked. 
The Oatly commercial also annoyed large swaths of viewers, while others were simply anxious to figure out the identity of the singer in the ad. 
Arguably the worst Super Bowl commercial of 2021 goes to Cure Auto Insurance. The title for the commercial was "Whip It Out," and it was as suggestive as it sounds. The premise was men "whipping out" their opinions, and the feeble catch-phrase was: "We can't protect your opinion, but we can protect your car." This may just be the first time that nearly everyone on Twitter agreed on a topic. Many felt that the commercial made light of sexual harassment and was completely tone deaf. "Cure Auto Insurance with the most cringey and least aware commercial of the night," one viewer tweeted. What a way to waste millions.
Source: Read Full Article