Being a celeb kid often means going through major life changes in the spotlight and on magazine covers for all to see, making it particularly complicated when issues like gender expression and identity come into the mix. While there is no shortage of supportive family members and fans when the children of celebs come out, there can also be a large contingent of vocal bigots who don't understand the right language for discussing gender and further complicate the process for these brave youngsters doing their best to enjoy their most authentic lives and be their most authentic selves. One of the most positive things about celebrities who openly champion their LGBTQ kids often and in public is that it models a parenting style that many others can emulate for the young people in their own orbits.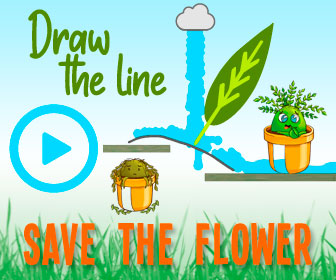 Thanks to a number of loving and compassionate celebrity parents, some of whom aren't members of the LGBTQ community themselves, many transgender children have been able to safely and openly transition to their actual gender identity. Let's meet the celeb kids who you didn't know were transgender. 
Sade supports her celeb kid Izaak Theo
World famous singer, songwriter, model, and actress Sade can add another important credit to her name: a proud and supportive mother. Sade is the mom of a transgender son, Izaak Theo Adu, who finished his long journey of transition in March 2019, after spending more than six months in the hospital. While Izaak came out as trans back in 2016, his well-documented story via his own Instagram page and YouTube channel has taken his followers along for the sometimes bumpy (but ultimately worth it) ride to become the man he was meant to be. 
One of the first people Izaak thanked was his loving mother, Sade, posting a love note to her on Instagram along with a photo of them embracing. "Thank you for staying by my side these past 6 months Mumma. Thank you for fighting with me to complete the man I am," the celeb kid wrote in the caption. "Thank you for your encouragement when things are hard, for the love you give me. The purest heart. I love you so much. Queen of queens." 
Izaak Theo's public journey of transitioning was intentional and no doubt encouraged people to follow their hearts and be their true selves.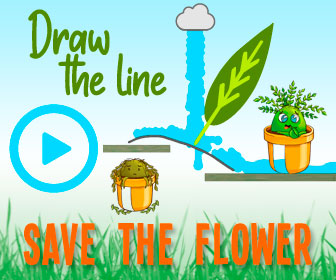 Cynthia Nixon is proud of her celeb kid Samuel Mozes
On 2018's Trans Day of Action, Sex and the City star-turned-political powerhouse and LGBTQ activist Cynthia Nixon proudly revealed that her son Samuel Mozes is transgender in a moving Instagram post. "I'm so proud of my son Samuel Joseph Mozes (called Seph) who graduated college this month," she wrote in the post's caption. "I salute him and everyone else marking today's #TransDayofAction." 
Nixon herself has been an out lesbian for some time, often publishing eloquent essays advocating for the rights of LGBTQ folks, as well as making the LGBTQ community a huge foundation of her platform when she ran for New York governor. While Seph hasn't been as public in discussing his personal life or transition — the celeb kid's Twitter feed focuses on theater, the arts, funny memes, and the occasional selfie — it's great to know that he has the open support of his mom behind the scenes. 
Cher fully accepts her son Chaz, though it took her time to adjust
Singing and acting legend Cher, whose songs are considered anthems by the LGBTQ community, has a transgender son Chaz Bono, her child from her previous marriage to Sonny Bono. Unlike other celeb kids who have expressed receiving virtually instant support upon coming out as transgender, it took Cher some time to properly understand what Chaz was going through and why it was so vital to his survival to eventually transition. About her son, Cher told the Sunday Mirror Magazine in 2013 (via HuffPost), "But it's starting to be nice because we're creating memories now and we've actually had the most fun together lately than we've had in forever." She also gushed that their relationship had been better than its been in years.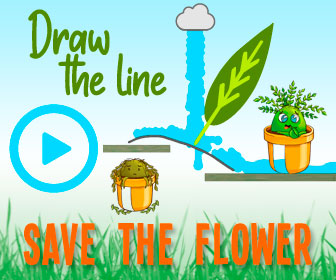 Chaz began transitioning in 2008 and even created a documentary film Becoming Chaz. He also wrote a memoir called Transition: The Story About How I Became a Man, and he was the first trans man to play a straight male character when he starred in the Cannes debut Dirty in 2016. "This is how I was born," Chaz told Nightline (via ABC News). "I mean, there's no doubt in my mind." 
Cindy Barshop defends her transgender son Jesse against transphobia
Cindy Barshop, a former star of The Real Housewives of New York City from its fourth season, has no time for transphobic nonsense after revealing her son Jesse is transgender. Barshop's decision to announce her child's gender came on the heels of Mario Lopez's offensive comments in which he claimed it is "dangerous" for parents to allow their kids to transition early in life. Lopez, a former member of the Saved by the Bell cast, has since walked back his comments, but that hasn't changed anything for Barshop and her son. 
In defense of her child, Barshop told People, "Trans children, they know their identity. It's not about sexuality and that is the most important thing. Because people are like, 'Well, how do they know?' It's an identity change, not a sexuality. So that's the one clarification I want to make. And you have to be open with your children." Barshop went even further with a message to all parents, saying, "Children that are trans need to open up early on. Between [ages] 11-18, the female to male trans, 50 percent have attempted suicide. Fifty percent at such a young age. It's because parents need to be open, and that's really the only thing I want to bring out here. Be open and listen to your children, they know."
Charlize Theron celebrates her daughter Jackson
In comments to the Daily Mail, Academy Award-winning actress Charlize Theron opened up about discovering that her adopted daughter Jackson is transgender when she was just 3 years old. "I have two beautiful daughters who, just like any parent, I want to protect and I want to see thrive. They were born who they are and exactly where in the world both of them get to find themselves as they grow up, and who they want to be, is not for me to decide," she said. Theron continued, "My job as a parent is to celebrate them and to love them and to make sure that they have everything they need in order to be what they want to be. And I will do everything in my power for my kids to have that right and to be protected within that."
In August of 2019, Theron posted the first picture of her daughter since 2016 on Instagram, even though the actress was still cautious about revealing the celeb kid to fans and made sure Jackson's face was obscured in the picture. We are looking forward to watching Jackson grow up to be as lovely as her supportive mother.
Lewis Arquette's celeb kid Alexis was a trans trailblazer
One of Hollywood's legacy families is the Arquettes, once headed by patriarch Lewis Arquette, who's most famously known for playing J.D. Pickett on the old television show The Waltons but whose career spans decades of acting, writing, and more. Lewis Arquette's celeb kids, including Patricia, David, and Alexis, have also enjoyed diverse film and television careers. And Alexis began transitioning in 2007.
Tragically, Lewis Arquette died of congestive heart failure in 2001, so he never lived to see his daughter come into her own as a performer and transgender trailblazer. Alexis Arquette, a star many people didn't realize was proudly transgender, later passed away of HIV-related complications in 2016 (via Entertainment Tonight). In a rare conversation about her sister, Patricia told The HFPA in Conversation podcast (via Us Weekly), "Alexis gave up a lot to live her truth; she was a very successful actor." Patricia also remembered Alexis once comforting her by saying, "You know what? It's OK. It's a transition for everybody. It's a transformation for everybody."
Annette Bening and Warren Beatty praise their heroic son Stephen Ira
If there's such a thing as Hollywood royalty, Annette Bening and Warren Beatty would absolutely be contenders for king and queen. With dozens of esteemed awards between them for acting, directing, producing, and writing, the powerhouse pair are also parents to trans activist and writer Stephen Ira. 
While Stephen Ira came out as trans when he was 14 years old, the celeb kid's journey was a bumpy one for some time. "I survived conversion therapy and transphobic abuse. I'm 22 and I live in New York City and I just put on my androgel," he posted on Twitter in 2014 (via HuffPost). In the years since, Stephen Ira has become a well-known activist, and his parents have made several statements supporting him and his work. Beatty, for instance, told Vanity Fair, "He's a revolutionary, a genius, and my hero, as are all my children." Of her son, Stephen Ira's mom, Annette Bening, once said (via Associated Press), "I'm super proud of him."
Ally Sheedy's kid Beck teaches her how to be an ally
The Breakfast Club star Ally Sheedy has a number of LGBTQ activists in her family orbit. First there was her mother, a gay civil rights activist, and now there's Sheedy's son Beckett Lansbury, who goes by Beck. Sheedy and Lansbury both opened up in detail about Beck's journey as a transgender man to the Boom! Lawyered podcast, discussing all aspects of transition — from hormones and surgery to the importance of pronouns and the social and political ramifications of the transgender identity. 
Sheedy noted that her path to becoming a trans ally was firmly rooted in her son's experience, "I just love Beck, so I wanted to support — I've always wanted to support Beck on whatever the particular journey is." And Lansbury himself said, "I'm extremely lucky. I've always had a support system. I can't think of one time basically throughout my entire identity, and also before that. It's always been something that's just been there." The celeb kid added, "I've never really had any close person to me reject me in that way, which is very fortunate, but also, that also just helped me come out anyway."
Colin Mochrie's daughter is one celeb kid with a great support system
While Whose Line Is It Anyway? star Colin Mochrie might make his living as a comedian, his family is clearly what's most important to him. With Kinley's permission in 2017, Mochrie introduced the world to his daughter, but unfortunately the online announcement was quickly met with horrifying trolling and transphobic abuse directed at the entire family. This prompted Mochrie to tweet, "My 90-yr-old mother-in-law and 87-yr-old mother['s] love and acceptance of our trans daughter warms me. Wonder why some who are younger can't." 
The outpouring of support for both Kinley and Mochrie seems to outweigh the negative, even though the family received a repeat of the trolling on Kinley's 28th birthday in 2018. "Happy Birthday to my lovely daughter! 28 years old and everything we've ever hoped for in a child," Mochrie posted on his Facebook page. Once more, Mochrie shut down the transphobic haters on Facebook, writing, "Thanks to the fans of this page for being supportive and human. To the trolls, my thoughts and prayers to your body for losing it's mind and soul so tragically." 
Kinley's Instagram explores her activism, aspects of her transition, and the celeb kid's struggles with gender dysphoria.
Source: Read Full Article