No matter how much money celebrities spend on security and no matter how many protective measures they may take, they are not immune to being victims of crimes. Many stars have shared stories about their terrifying encounters, moments when their lives were in danger.
For instance, in 2012 CNN reported that a burglar "suffered a broken nose, jaw and ribs" after breaking into the home of hip-hop icon LL Cool J. The "NCIS: Los Angeles" star told "Oprah's Next Chapter" he was unarmed and in his underwear when he spotted the intruder, but he did not retreat. "It's me or you … there's no guarantees that I'm going to be able to successfully defend my family," he remembered thinking, before quipping to Oprah Winfrey, "But guess what? … The only way you gone be able to finish what you doing is to kill me — so we gotta figure this out." Yikes.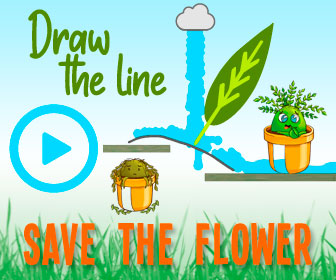 Perhaps one of the scariest situations for public figures — or anyone for that matter — is being held up at gunpoint. Read on to learn about some of the actors, musicians, athletes, and reality stars who have been threatened with a firearm.
Ja Rule
East coast rapper Jeffrey "Ja Rule" Atkins, a hip-hop living legend who's released four platinum albums and is best known for his raspy vocals, once had a gun drawn to his face and was robbed of his necklace.
In 2014, Ja Rule opened up about the incident on VLAD TV. One day in 1999, he said that his friend approached him and they went for a walk. "We kickin' it, he pulls out the burner on me. So now I'm shocked," the "Half Past Dead Actor" revealed. He went on to recall his friend accusing him of sleeping with his girlfriend. But after Ja Rule denied it, "He proceeds to say 'yo, gimme your chain.' … He was, like, emotionally torn … in a lovers-triangle-quarrel type situation." After handing over the chain, the robber took off.
But that wasn't the end of the situation. Curtis "50 Cent" Jackson wrote in his book "From Pieces to Weight" that he knew the person who jacked Ja Rule and Ja Rule saw them together in a club, and that was how their infamous feud began. However, Ja denied that notion by telling VLAD TV, "So, I guess the story got back in the hood of what happened, and so 50 used that as his 'in' to have something to say about me … but it had nothing to do with him."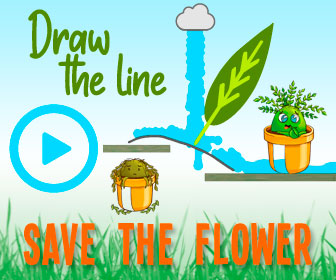 Benedict Cumberbatch
In 2018, The Sun reported Benedict Cumberbatch hopped out of his Uber ride to save a delivery cyclist who was being attacked by four muggers. Perhaps Cumberbatch remembered all too well what it felt like being a victim in a "near-death experience," which the "Doctor Strange" actor detailed when he graced the cover of Vanity Affair in 2016.
After he and two of his "To the Ends of Earth" co-stars went scuba diving in South Africa in 2004, they ended up the victims of a carjacking. The outlet explained Cumberbatch's party "pulled over with a flat tire" before "six armed men jumped them and took their cell phones and credit cards, then forced them back into the car at gunpoint and drove." After Cumberbatch and his colleagues were tied up, the assailants drove off in the car. The trio of actors "wandered along the highway" until they found help.
The three-time Golden Globe Awards nominee told the magazine, "I was definitely more impatient to live a life less ordinary," and added, "If you feel you're going to die, you don't think you're going to have all those sensations again—a cold beer, a cigarette, the feel of sun on your skin. All those hit you as firsts again. It is, in a way, a new beginning."
Nicole Scherzinger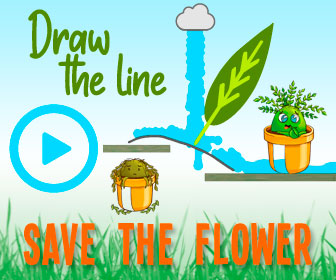 In 2011, former lead singer of The Pussycat Dolls Nicole Scherzinger was in Mexico "when the bulletproof SUV she was riding in was pulled over by gunmen from a local gang," according to Star Magazine (via New York Daily News). The outlet noted that she was in town to shoot the visual for the track "Try With Me," a dreamy music video that features the pop star playing piano in front of a waterfall and posing on top of sculptures. According to Star, things took a scary turn as her team "took a five-hour drive through the drug-infested mountains to the Xilitla rainforest."
Riding with the "Moana" voice actor was choreographer Brian Friedman, recounted seeing the group of armed people outside of their vehicles. He told the outlet he and "The Masked Singer" judge left the scene unharmed but lamented, "Nicole cursed me with this trip." Friedman also called it "the craziest adventure ever."
Woody Harrelson
Comedic actor Woody Harrelson is known for a number of iconic roles, including his stint on "Cheers," which landed him a Primetime Emmy Award. While promoting "Wilson" at the 2017 Sundance Film Festival, he divulged that he feared for his life as his career really started to take off.
"The People vs. Larry Flynt" actor told The Hollywood Reporter he bought a Porsche after he signed on as a cast member on "Cheers." Shortly after he made this huge purchase, he was parking the car when "a guy came up and robbed me … put a gun to my head." The actor elaborated that after he gave the robber his money, the gunman threatened to shoot if he didn't hand over his car keys. Under duress, the then 23-year-old couldn't remember where he placed his keys. "He's like 'I'm, I'm, counting to five. One, two,' and he got to four, and I said 'I'm gonna die now. This is weird,'" the "True Detective" star shared. Fortunately for Harrelson, by the time the perp counted to four, he fled from the scene after he realized there was a bystander. 
"So I don't know. He probably wouldn't have shot me, but when the gun's here," Harrelson said pointing to his head, "and someone is counting, you don't know."
Antoine Walker
Three-time NBA All-Star Antoine Walker, who is also the ex of Evelyn Lozada from VH1's "Basketball Wives," is unfortunately no stranger to having a firearm pulled on him. In fact, the former NBA All-Rookie Team selection told TMZ Sports, "I got robbed twice (at gunpoint) and my home was burglarized in 1999 … as a result of having lots of money and some bad people around me."
In the 2007 home invasion Walker was confronted by four armed men who waved guns in his face. During the incident, the basketball star "was bound with duct tape and stuffed in a closet," according to the Chicago Tribune. The newspaper cited a police report that indicated the thieves took off with "more than $200,000 in cash and jewelry," along with Walker's Mercedes. Walker wasn't the only one hostage, as the burglars also tied up his assistant Tyrone Ivery in the bedroom closet, and as Walker testified, "The gentlemen told us to count to 1,000 before we moved."
Kim Kardashian
"Keeping Up with the Kardashians" star Kim Kardashian found herself as the target in an armed robbery in Paris during 2016's Fashion Week. The assailants held her at gunpoint in a Paris hotel, tied her up, and stole over $9 million in jewelry, according to The New York Times.
While recounting the incident on a 2020 episode of "My Guest Needs No Introduction with David Letterman," Kim recounted seeing two burglars dressed like policemen barge into her room with the concierge held at gunpoint. After she handed the armed men her ring, one of the intruders grabbed her when all she was wearing was a robe. As they tied her up and took her jewelry box, she feared the worst. "I saw him have a gun … I kept on thinking about Kourtney [Kardashian]. I kept on thinking, 'She's gonna come home, and I'm gonna be dead in the room. She's gonna be traumatized for the rest of her life,'" she recalled. "I thought that was my fate." 
Even though it was a traumatic experience, Kim Kardashian said on "The Ellen DeGeneres Show" that the incident made her less "materialistic" and be a better example for her children. "I feel like that was so meant to happen to me, like, I'm such a different person," she said, adding, "things happen in your life to teach you things."
Soulja Boy
In 2007, Soulja Boy shot to fame with his subsequent single "Crank That (Soulja Boy)," which ultimately became a platinum record. A little over a year later, Soulja Boy sent out a tweet to tell his fans he was in danger. "Six n****z kicked in my door and tried to kill me," the "Turn My Swag On" rapper tweeted (via Rap-Up). Shortly after, he recalled the incident on "Big Boy's Neighborhood" (via MTV News). "Somebody kicked in the door," he said. "One dude ran in, put the AK to my homeboy's head, put him to the floor. The other two ran in, and my homeboy jumped in the other room."
The rapper rehashed the home invasion during a 2016 interview with VLAD TV. According to Soulja Boy, he was in the studio of his house with three friends when the intruders got through both gates around his Atlanta neighborhood. After hearing a loud noise, Soulja Boy said he grabbed a gun right before seeing multiple masked men in his house. He opened fire on an intruder, who then hit the ground. Soulja Boy said he took his mask off and "knew who it was." Soulja Boy told VLAD TV he continued to fire back at the others before they ran off. By the time police arrived, he said, "Everything was good." However, he did reveal that after the incident he received death threats.
Sandra Bullock
"Crash" took home the 2006 Academy Award for Best Picture. The year prior, Sandra Bullock appeared as a guest on "The Tonight Show with Jay Leno" to promote the flick where she portrayed a character mugged at gunpoint, which was a bit of art imitating reality.
The "Miss Congeniality" star spilled the beans to Jay Leno that she was mugged back in her waitressing days walking down Park Avenue in New York. She was approached by "a guy with a gun, but oddly, he had the gun on the side with an apple on it." She said he had "a whole Adam/Eve thing he was going for" and was "angry." He then demanded she give him her money or "a word, that starts with a 'P.'" Fortunately, she was able to leave the situation totally unharmed and went back to the restaurant where she worked at the time.
As the adage goes, "What doesn't kill you, makes you stronger." Or, as Bullock said, "It made me tougher."
2 Chainz
College Park, George native 2 Chainz is a rapper best known for his signature style, which includes rocking glasses and jewelry around his neck. Nonetheless, in 2013, his image became a target for an assailant who drew a handgun on him.
That year, TMZ broke the news with the headline "2 Chainz Robbed at Gunpoint Shots Fired" and detailed the incident occurred when he and 14 friends were strolling in San Francisco. The news made its rounds on the internet, however, the rapper featured on YG's "Big Bank" took to Twitter to clear the air with a series of tweets, writing in the first one, "Rule #1 if a rapper gets robbed people usually post items that has been taken. Rings, chains, watch , money etc. 2 answer that question." He followed that up with another tweet: "Rule#2 if a rapper gets shot he usually go to hospital or dies." In his third tweet, he indicated that he and his entourage were going to put the situation behind them as he concluded, "2 blessed 2 stress."
Eventually, TMZ obtained video footage from surveillance cameras, which shows a gunman running up to the rapper and pointing a gun at his head before 2 Chainz and his entourage got away. It appears everyone fled from the scene untouched without handing over any of their goods.
Scotty McCreery
"American Idol" Season 10 winner Scotty McCreery declared on Twitter that May 4, 2014, was the "Worst morning of my life…" One of his followers commented, "may a cancelled airplane flight be the worst thing you ever have to deal with!" However, the "Feelin' It" singer replied, "much more than just that.." 
It turns out the country singer, along with several friends, were victims of an armed home invasion in which the gunmen brandished an AK-17 and two pistols, according to ABC 11. The outlet cited the police as claiming the suspects made off with "wallets, cash and electronics." "It was definitely a very scary night. Luckily, my friends and I are safe," McCreery wrote on Facebook.
About 10 days after the incident, McCreery dished to USA Today the deets on the situation. He said that while he and his pals were hanging out one night when someone knocked on the front door. "One of the guys who lived there, he just figured it was a neighbor," he recalled. After looking through the peephole, McCreery's buddy opened the front door, only to let in a group of armed men. The singer said one "put [an assault rifle] right against the sternum of the guy who opened the door" and "the main guy … had a pistol to my head and a pistol at another guy's head." He said experiencing such an incident "definitely puts your life in perspective."
Alexis Skyy
Reality TV personality Alexis Skyy and her friend Sabrina Peterson held a protest at an Atlanta gas station in 2019. They joined a chant shouting "no justice, no gas" as the two were victims of an armed carjacking at QuikTrip.
In 2019, The "Love & Hip Hop" star recalled on "11Alive" the time when she was putting air in her tire and saw someone drive off in Peterson's Maserati. "We're thinking he's going to speed off but he ended up crashing on the way out and that's when he pointed the gun," Skyy said. Host Francesca Amiker told the two that 28 burglaries had been reported at that very convenience store in the past year, and Peterson replied, "No, it doesn't shock me at all." She went on to say that the Atlanta Police Department, the mayor and QuickTrip Corporate "should be doing more because there's no way that we're the people that are consumers at your business … and we can't even shop or be protected in doing so."
"We just have to be thankful that we didn't lose our lives, and be thankful that our kids wasn't in the car … it was a scary situation," Skyy told Amiker. Skyy even vowed that she'd get a gun to protect herself and "wouldn't go to the gas station at 12 [a.m.] anymore."
Geoff Rickly
The lead vocalist of the American post-hardcore band Thursday was robbed at gunpoint in 2013 in New York. Geoff Rickly took to Twitter that summer to break the news to his fans that he was "taken at gunpoint," before listing off the items stolen from him, which included: "iPad, iPhone, passport, wallet, cards, rent money in cash(long story). Also my medicine for intense medical treatments."
In efforts to help the distraught musician, a user account on Reddit began a thread for the "Understanding in a Car Crash" vocalist writing, "Geoff Rickly has always wanted to give away his music/encourage fans [sic] share that of his [now defunct] band (Thursday). Last night he was robbed at gun point and really needs help." The user added, "if you can spare a donation, please do. He could use the help." 
Rickly acknowledged the gesture on Twitter, writing, "A number of kind and generous souls have elected to make donations to my bandcamp, for one reason or another. Unexpected, unsolicited…" And on the aforementioned Reddit thread (via Billboard), he wrote, "Thanks, everyone. I'm safe. I only lost possessions (hell, most of mine). But I still have the city, the summer, the sun, the simplicity of friends, a feeling and a f****** 'nother day alive."
Madeleine Stowe
"Revenge" star Madeleine Stowe experienced a home invasion in 2016. TMZ reported that the "Soundtrack" actor was sleeping next to her husband when she heard a burglar in the house; so when she went to go check it out the intruder "pointed a handgun at her neck" and said, "I want all the valuable, I want something." The outlet cited a police report where Stowe said she complied by handing over "a bag filled with $75K worth of antique jewelry" to the
People magazine reported the Golden Globes Award nominee was "awarded a protective order against a man who burglarized her home." As of this writing, the "12 Monkeys" thespian hasn't spoken publicly about the incident outside the time TMZ tracked her down asking her how Kim Kardashian could bounce back after being robbed in Paris. "I think she'll be alright, she's a pretty resilient girl, I'm sure," Stowe said. 
Damian Lillard
Six-time NBA All-Star Damian Lillard — who has also dropped three rap albums under the alias Dame D.O.L.L.A. — busted out a freestyle on Sway's Universe in 2015. In one of his lyrics he quipped, "I'm from a city where your friend will put a gun to your mind/cuz you eatin' and they envy all that glory and shine." It turns out that Lillard isn't one of those studio gangsters and was rapping from the heart about his upbringing in Oakland. A city where someone there once put a gun to his temple.
The 2012-13 NBA Rookie of the Year told Sports Illustrated that he was robbed by three men in 2008 at the Eastmont bus station. The "Hulu Doesn't Just Have Live Sports" lyricist detailed the incident that occurred after his basketball practice for Oakland High School. 
When he was alone, at around 8:30 p.m., the three men demanded he hand over his money and backpack. "When I was telling him 'No,' and they realized I wasn't a punk … then he was like, 'What?' and I got him up off me and he backed up and pulled his gun out," Lillard recalled. Gun violence seemed to be an everyday threat as the NBA star said to NBC Sports Northwest, "I went to high school with people that had pistols … in their lockers, in their backpacks on the bus."
Source: Read Full Article