Dream Home Makeover just might be the escapist television you need right about now. Starring the wholesome and affable Shea and Syd McGee, this series documents the couple as they go about the task of giving sprawling homes the makeover of a lifetime. And while you might immediately head over to renovation juggernaut HGTV to check out the series, believe it or not, you'll find the McGees on Netflix.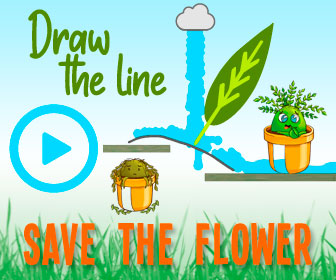 In addition to showing viewers some pretty stunning home transformations, Dream Home Makeover also brings fans right into Shea and Syd McGee's family life. The couple, who have two children, are the kind of parents we all wish we had. It just goes to show that some people really can have it all: the perfect home, the enviable job, the sweet spouse, and the adorable family. This is definitely the content we need!
So what else is there to know about Dream Home Makeover? How did the show get started anyway? Are there things that go on behind the scenes that we don't know about? And does Syd really eat doughnuts all the time? Read on to find out!
Dream Home Makeover started on Instagram
Shea and Syd McGee might look like they were destined for television, with their flashy white smiles and well-tended bodies, but the couple didn't always have small screen aspirations. In fact, the McGees only started their renovation business in 2014, while each of them were in different professions. But when Shea started documenting her home redesign on Instagram, her following blew up. "Shea was able to understand what was needed to make her audience react and to grow," Syd explained in an interview with The New York Times. "She was an early adapter to Instagram." Once again, the power of social media becomes evident.
After that, the McGees realized they had a lucrative business on their hands, so they threw themselves wholeheartedly into it. They established McGee & Co., an online home furnishing enterprise, published a book entitled Make Life Beautiful, and eventually ventured into reality television with Dream Home Makeover. Oh, and they also have a line at Target, too!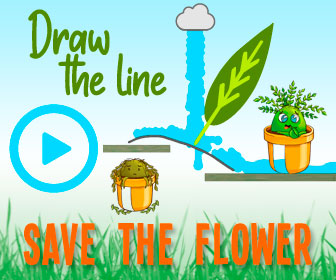 With Syd as the CEO and Shea as interior designer extraordinaire, it looks like the McGees are only rising higher with each passing day.
One production company tried to make Syd McGee from Dream Home Makeover into a contractor
Shea and Syd McGee look like total naturals on Dream Home Makeover, with her as the likable star and him as the trusty and supportive sidekick. But as it turns out, the McGees were super reluctant to enter the world of reality television. The reason? The first production company that came along tried to make the McGees something they're not, which is why they "had a really disastrous experience creating a sizzle reel to pitch," she revealed in an interview with The Salt Lake Tribune. "They tried to fit us into a box and made Syd the contractor and us kind of the quintessential husband-and-wife design construction duo." Um, they're not Chip and Joanna Gaines, people!
At the time, the McGees tried to lean into what the company wanted, but it just wasn't working. "I got, like, a 40-pound sledgehammer, which is really heavy," Syd recalled. "I had no idea. That's not what I do." 
After that, the McGees "swore off" television — at least for a while.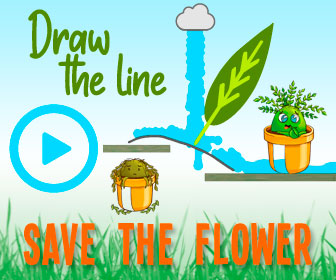 Dream Home Makeover has been in the works since 2018
After Syd and Shea McGee had a bad experience with the first production company they worked with, having a TV show seemed like a far-off prospect. But eventually, they took matters into their own hands, this time creating the audition tape on their own. "We made our own 'Sizzle Reel' to send in that ended up landing us the show for our initial meeting," they wrote on their blog. They added that it's super fun to look back at the sizzle real to see how they've grown and developed, both in their design choices and skateboarding skills.
After meeting with Netflix and successfully pitching Dream Home Makeover, Netflix gave them the green light — all the way back in 2018! "We've had to keep the secret of Dream Home Makeover for quite some time," they continued. "It's hard to believe that after a few years of planning and filming, it's finally released!" Congrats, you two!
Is Dream Home Makeover scripted?
It's no secret that many reality shows on television are a little less than, well, real. For example, on House Hunters, buyers have already selected their home before filming, according to E! News. And sometimes on Chopped, contestants are filmed opening their mystery baskets multiple times, so some reactions might not be their first ones.
However, there are no curve balls like that on Dream Home Makeover, at least as Syd and Shea McGee tell it. "Our show was completely unscripted," they revealed in a post on their blog. "We were really lucky that our [show] represent what our real process is actually like." 
In fact, that was one of the McGee's goals, as they wanted the series to be as close to how things really go down as possible. "What you'll see in this show is true to how we communicate with our clients, work with contractors, and collaborate with our team," they added.
Syd and Shea McGee from Dream Home Makeover want you to see their family life
While Syd and Shea McGee are the stars of Dream Home Makeover, viewers also get to see their children (two young daughters, Ivy and Wren) on the show as well. Of course, that's something that's intentional, as the McGees want you to get to know them as a family. "We wanted it to be true to us," Shea told The Salt Lake Tribune. "And our business is very intertwined with our family life." Isn't everyone's these days?
When the McGees first started filming for Dream Home Makeover, the children were distracted by the cameras, as any kids would be. But it didn't take long for the girls to get acclimated and go back to being themselves. "Within a couple of days, they just did not even notice that we were filming a day at the park or in our backyard or cooking together," Shea continued. She added that they made sure filming didn't interfere with what Ivy and Wren were doing, so what you see on TV is the real deal. 
This is what Syd McGee does behind the scenes on Dream Home Makeover
Dream Home Makeover showcases the design talent of Shea McGee, who really has an eye for what looks great in a home. But that doesn't mean Syd McGee doesn't do anything, or is relegated to the grunt work. Rather, he's in charge of operations, which is a significant role. "I oversee everything that's, like, not pretty," he explained in a chat with TheWrap. "So hiring, firing, managing the team, managing budgets, when the crap hits the fan." Syd added that his priority is making sure that everything behind the scenes runs smoothly, so Shea can focus on getting her work done.
While it's not as exciting to watch human resource meetings on camera as it is to see Shea's design magic, Syd still has a significant role on-screen in Dream Home Makeover. "He ends up tagging along, he makes everyone feel comfortable on camera and he's really good at that, so he ends up being my sidekick," Shea shared. But it's off-camera where Syd's real work is, as McGee & Co. has over 100 employees!
Syd and Shea McGee from Dream Home Makeover relocated to Utah from SoCal
Viewers of Dream Home Makeover know that Shea and Syd McGee call Utah home, which is where they work on many of the homes you see on the show. And while they had connections to the area (Shea went to college there, and that's where her parents retired to), that's not where they were based when they started their business. "We were living in Southern California, and everyone knows that it's a little bit more of an expensive place to live," she revealed in a chat with The Salt Lake Tribune. "And by a little, I mean a ton."
To that end, Syd and Shea knew that they should relocate in order to grow their design firm. "We just decided, hey, if we're going to go in on this we've got to give it the best shot that we can," she continued. So the McGees waved goodbye to sunny SoCal, sold their home, and headed for the Beehive State.
While the McGees admit to missing the City of Angels, they say they've "fallen in love" with their new home. "We really love the mountains," Shea added.
The interviews on Dream Home Makeover are filmed in the McGees' basement
While much of Dream Home Makeover takes place at Syd and Shea's clients' homes, where Shea works her design magic, a good portion of it also takes place at Chez McGee. For one, they renovate their own home on the series, so you can really get to know what their living space looks like.
Additionally, rather than use a studio, Netflix films one of the segments of Dream Home Makeover in a surprising location. "In the show, you'll see Syd and Shea sitting on a couch for the show's interview portions, but you might never guess that the set is actually right in their basement," read a post on their blog. "Since it is unfinished, it provided the perfect backdrop for the Netflix crew to set up a scene that looks like a design studio with a pinboard and a few plants." Well that's pretty convenient, huh?
How do the budgets on Dream Home Makeover stack up against the competition?
There are a ton of home renovation shows out there to choose from. You can watch Chip and Joanna Gaines work their magic on Fixer Upper, see Hilary Farr and David Visentin compete on Love It or List It, or enjoy Tarek El Moussa and Christina Anstead's work on Flip or Flop, to name just a few. But no matter where you get your demo-and-reno fix, one thing about all of these shows is the same: They all have to work within a budget.
Of course, that's the case for Dream Home Makeover as well, though one of the things that viewers may notice is that the McGees' clients have some pretty deep pockets. But according to Shea, the estimates you see on their show aren't as different from others as you might think. "The budgets don't sound like other TV budgets, but it's also because we are being more truthful," she told The Salt Lake Tribune. Well, it's entirely possible!
Season 2 of Dream Home Makeover has already been filmed
Many shows from Netflix, Hulu, and pretty much every other service or channel had to pause or cancel filming in 2020 due to the pandemic, as noted by Vulture. That left a lot of TV aficionados hanging, or forced to re-watch series that were completed before the industry shutdown. 
So if you're worried you'll be waiting an eternity for more episodes of Dream Home Makeover, fear not, say Syd and Shea McGee. "If you've already watched all six episodes of season 1, you'll see a screen at the end that says season 2 is coming soon, and we've actually already filmed it," they penned in a post on their blog. "Stay posted for more details about more Dream Home Makeover soon!"
Fortunately, many of our other favorite shows eventually resumed filming in 2020, including Dancing with the Stars, The Bachelorette, and Love Island. So hopefully that means Dream Home Makeover can move into Season 3 quickly!
Even if you don't have millions, the McGees want you to learn from Dream Home Makeover
While Dream Home Makeover can provide viewers with some great escapist television, some folks might feel envious of the people that they see on the show. After all, not everyone has $30,000 to renovate a single room!
However, that's not lost on Shea and Syd McGee. In fact, Shea hopes that viewers come away from the series with ideas for their own home, no matter where they live and what they're working with. "We know that like not everybody's in the same situation," she confessed in an interview with Us Weekly. "You can incorporate [my techniques] in any situation that you're in."
Even if you live in a one-room studio apartment, Shea wants you to learn from her. "It does not matter the size of your home, you can incorporate design principles that we're using at any scale," she continued. She added that one of her best tips is to clear out excess stuff, à la Marie Kondo's method, and invest in baskets.
This is Shea McGee's goal on Dream Home Makeover
Dream Home Makeover might be a super fun show to binge, as Shea McGee really transforms room after room with gusto and skill. But one thing Shea wants you to know is that she's working on real homes for real people. "It's not just for entertainment," she revealed in a chat with The Salt Lake Tribune. "We run a design firm that designs homes all over the country. And so many of the home shows that we watch, the homes are just for television." And that's definitely not the case for the McGees.
That's why Shea makes it her goal to prioritize her client's satisfaction, even if they can be a bit persnickety. "At the end of the day, our clients live in those homes," she continued. "I don't want them to be upset that we pushed them in a direction that they're not happy with." No wonder their business is so successful.
Does Syd McGee from Dream Home Makeover eat doughnuts every day?
In order to be a successful reality television star, you have to be the kind of person that viewers want to look at. That's certainly the case for Chip and Joanna Gaines or Tarek El Moussa and Christina Anstead, who are arguably competition for Dream Home Makeover. Both of those couples are quite good looking!
Of course, both Syd and Shea McGee are easy on the eyes as well, with their contemporary fashion, well-kept hairstyles, and healthy physiques. To that end, you might wonder just how many doughnuts Syd really eats, as it's clear on Dream Home Makeover that he's a fan of the confection. However, Syd wants you to know that he's "not eating a donut every day," but "when it's game time, it's game time — and I'll go hard," he explained to TheWrap. Apparently doughnuts are serious business!
Shea McGee from Dream Home Makeover wants to make your day better
When Syd and Shea McGee started their design business, their goal was to transform people's homes into what they've always wanted. Now that the couple is doing that not just for their clients, but also in front of a television audience on Dream Home Makeover, Shea has another aspiration. "I want to provide a bright spot in people's days," she shared in an interview with The New York Times. "There's a lot going on right now and I hope that people can find a source of happiness." Chances are she's doing that for more people than she realizes.
It's not just the escapism that Syd and Shea want you to enjoy, as they also want you to unlock your inner designer, as noted by Us Weekly. That way, you'll naturally be more happy in your own surroundings, especially if you're spending more time at home than you used to.
Source: Read Full Article