RED VELVET 'EYEBALL' TRUFFLES
Zac Young's cake balls are just as creepy as some of the desserts he judges on Food Network's Halloween Baking Championship. The fresh raspberry inside each one gives them that gorey look. Get the recipe HERE.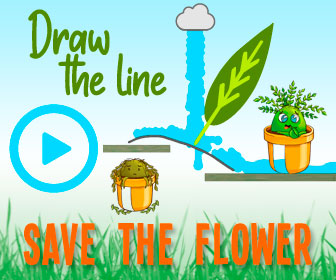 1

of

18
CAKE-BATTER COOKIES
Customize DŌ owner Kristen Tomlan's treats with any combination of Halloween-colored sprinkles you have — the moist yet crunchy texture will be all the same. "It's perfect for when you can't decide between a cupcake and a cookie!" says the author of the new Hello, Cookie Dough cookbook.
Get the recipe HERE.
2

of

18
MAPLE & CANDIED GINGER DIP WITH 'BOO-SCOTTI'
Cory Colton, executive pastry chef at Quality Italian in New York City, says his dip is a "frightfully easy dessert." But it's his spooky spin on biscotti where the fun comes in. Serve them with the dip, on their own as a snack or with hot coffee for dunking. Get the recipe HERE.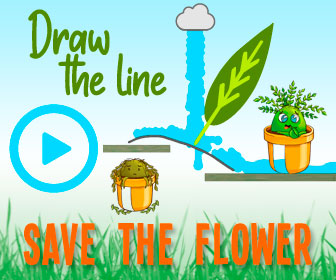 3

of

18
GHOST-TOPPED PEANUT BUTTER HOT CHOCOLATE
Pastry chef Jacques Torres tops his thick peanut butter hot chocolate recipe with hauntingly-cute, whipped cream ghosts that eventually melt to create the creamiest cocoa for a cold fall night. Get the recipe HERE.
4

of

18
MUMMY BROWN BUTTER RICE KRISPIES TREATS
If you're a fan of classic Rice Krispie Treats, you're going to loooove this version made with browned butter. The flavors are sweeter, nuttier, and just dreamier in general. To make these Mummy Rice Krispie Treats, Food Network star Brandi Milloy pops on some candy eyes and wraps the bars in fruit leather. Get the recipe HERE.
5

of

18
GRAVEYWARD PUMPKIN PIE SHOOTERS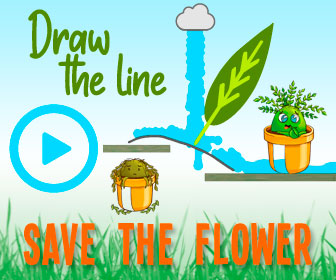 The Office star Angela Kinsey, who now hosts YouTube's Baking with Josh and Ange with husband Josh Snyder, reveals there's more ways than one to use a shot glass at a party. With three main ingredients (cookies, cream cheese, and pumpkin puree) these Graveyard Pumpkin Pie Shooters are an easy last-minute treat for kids and adults. Get the recipe HERE.
6

of

18
BRAIN CUPCAKES
The pastry chef at Little Dom's in Los Angeles, Ann Kirk, stuffs her vanilla bean cupcakes with raspberry jam for a sweet surprise when you take a big ol' bite. The secret is using a melon baller to make a perfect hole in the center about ¾-inch deep. Get the recipe HERE.
7

of

18
FRANKENSTEIN MARSHMALLOW POPS
Tia Mowry's creepy-cute confection is an "easy, no-bake recipe" you can make with kids. "All of the ingredients are super easy to find too," says the star of YouTube's Tia Mowry's Quick Fix. The secret to getting the "spikes" in Frankenstein's hair is to dip the top of the pop into melted chocolate then quickly drag the chocolate slightly downward with a wooden toothpick. Get the recipe HERE.
8

of

18
SPIDERWEB BROWNIES
Even novice bakers can impress their guests with this shockingly easy dessert from restaurateur Elizabeth Blau. To make the webs, simply pipe 4 to 5 concentric circles on each brownie with white frosting then drag several lines with a wooden toothpick through the frosting, starting at smallest center circle. Get the recipe HERE.
9

of

18
PUMPKIN SPICE JACK-IN-A-JAR
"I love that you can take an ordinary jar and bring it to life!" says Duff Goldman of his mason jar dessert layered with pumpkin spice cake and vanilla buttercream. For added "flavors and textures," the owner of Charm City Cakes suggests adding different orange-colored candies between the layers. Get the recipe HERE.
10

of

18
WHITE CHOCOLATE GHOST BARK
This boo-tiful dessert from chef Michelle Bernstein is completely customizable. Decorate around the ghosts with pretzels to satisfy a salty craving, add dried chilies for a spicy kick, or stick to all white and milk chocolate for those with an extra sweet tooth. Get the recipe HERE.
11

of

18
MINI MUMMY PIES
Tiffany MacIsaac of Buttercream Bakeshop makes her "hauntingly sweet treats" with a cream cheese and cherry jam filling and refrigerated piecrusts. Drape strips of the dough on top of the pies, crisscrossing as you go—but make sure to leave a gap near the top for the eyeball! Get the recipe HERE.
12

of

18
DEAD RED VELVET CAKE 
If you're looking for something a little more ghoulish for your party, this is the dessert for you. Austin-based pastry chef Dennis Van's Red 'Dead' Velvet Cake is a blood-red cake covered in cream cheese and splattered with red food coloring. Get the recipe HERE.
13

of

18
MUMMY MERINGUES
Dorie Greenspan suggests piping her sweet meringue mixture back and forth to create mummies. To create ghosts instead, "pipe the meringue vertically using a circular motion to create little towers," says the author of Dorie's Cookies. "Don't go higher than 2½ inches— the ghosts will topple over." Get the recipe HERE.
14

of

18
MINT CHOCOLATE FRANKENSTEIN BARS
The mangled monster gets a cute makeover thanks to Nerdy Nummies creator, Rosanna Pansino. The YouTuber uses dark chocolate to create the hair and mouth and mini marshmallows cut in half for the eyes and neck bolts. Get the recipe HERE.
15

of

18
BLACK CANDY APPLES
The executive pastry chef of Quality Eats in New York City, Cory Colton, colors his caramel to give the look of "poison" candy apples. The result is a dessert that's crunchy on the outside and turns your whole mouth black! Get the recipe HERE.
16

of

18
COBWEB CUPCAKES
The secret to mastering this "creepy-crawly dessert" from the owners of Georgetown Cupcake: a ziplock bag, a steady hand and a serious passion for chocolate fudge. Get the recipe HERE.
17

of

18
PRETZEL BONES
Sarah Michelle Gellar's scary snack is a fun (and stress-free!) way to spend an afternoon with the kids. Once you've got your dough together all you do is roll, twist and snip. Get the recipe HERE.
18

of

18

Source: Read Full Article