On Nov. 3, 2020, Madison Cawthorn became the youngest Republican ever elected to the House of Representatives when he won North Carolina's 11th Congressional District, defeating former Air Force colonel and Democrat Moe Davis, as reported by The New York Times. Cawthorn turned the minimum age of 25 years old to serve in the House in August 2020, after winning the primary in June. He is filling the vacancy left behind by Rep. Mark Meadows, who became President Donald Trump's Chief of Staff.
While a newcomer to the scene, Cawthorn promised something most Congress hopefuls could not: a "fresh perspective" from a millennial. He really spoke to that notion in his promotional video found on his website. "I represent an emerging generation of Americans who are tomorrow's leaders," he explained. "I'm an outsider — a new voice with a fresh perspective. I'm tired of politics as usual. It's time to shake up Washington, D.C."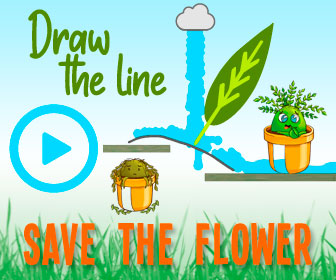 We know Cawthorn is a history-maker with a younger perspective on conservative views, but there's a lot more to learn about this budding politician — including some backlash he's faced along the way. Here is the untold truth of Madison Cawthorn.
Madison Cawthorn believes he offers conservatism in 'better packaging'
Per People, Madison Cawthorn is a self-described "Constitutional conservative" and a Donald Trump supporter. Cawthorn's first tweet after the Associated Press called his victory was, "Cry more, lib," referring to liberals and Democrats in general, and more specifically, his opponent Moe Davis, with whom he traded barbs all the way leading up to Election Day 2020.
Cawthorn told The New York Times after winning the June 2020 primary, "I believe I can carry the message of conservatism in a way that doesn't seem so abrasive — that has better packaging, I would say, better messaging." The self-confident conservative is endorsed by the president's son Donald Trump Jr., Rep. Dan Crenshaw, and the National Right To Life organization, among others. 
Still, that support doesn't mean it's all been smooth sailing for the young politician. Cawthorn's campaign was riddled with scandal, from accusations of sexual misconduct and racism to the uncovering of a lie in his biography.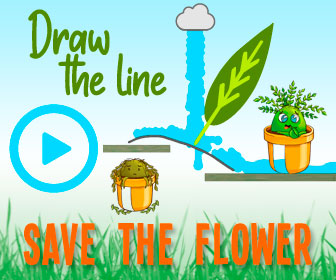 Madison Cawthorn has faced 'great adversity'
On top of being young, Madison Cawthorn used his relatability as another tactic to win over voters. "Like so many of you, I've known great adversity." he explained in his promo video. "I can relate to people who feel like they've been dealt a bad hand, who feel like they've been left behind, who've been disenfranchised."
In this case, Cawthorn is referring to his "derailed" plans of becoming a trainee in the U.S. Naval Academy after being nominated by former 11th Congressional District Representative Mark Meadows in 2014. Cawthorn was a victim of a nearly fatal car accident that left him partially paralyzed and in a wheelchair, as stated on his website. 
However, Cawthorn paints himself as a "fighter" with quite the impressive comeback story. He now is the owner and CEO of a real estate investment company and serves as a motivational speaker. Adding to his relatability are his 200-year-old family ties to the district he now represents and his support of his local church in Hendersonville, N.C.
While Cawthorn positions himself as an honest, hardworking young man who wants to serve the people he grew up around, there is one piece of information about his story that doesn't quite fit.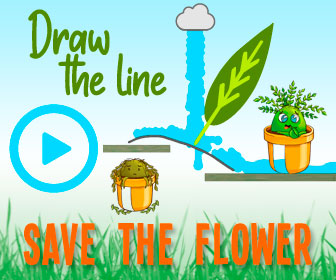 Why Madison Cawthorn's backstory raised eyebrows
AVL Watchdog reported some unsettling information about Madison Cawthorn: His comeback story does not flow. Newly elected Rep. Cawthorn said on the campaign trail that the car crash that paralyzed him when he was 18 and caused him to use a wheelchair impeded his dream of attending the United States Naval Academy, making it seem like he had been accepted, but was unable to attend. But, per the Citizen Times, the academy rejected him long before the accident.
Still, per the outlet, Cawthorn didn't correct the misrepresentation and his campaign website and social media pages feature pics of him wearing Navy gear and training in military fatigues. Although he didn't attend the Naval Academy, Cawthorn reportedly attended Patrick Henry Community College in Purcellville, Va., which is a " small evangelical Christian school often attended by homeschoolers and that has a reputation for successfully placing graduates into high federal government positions," per the Citizen Times, though he reportedly left after one semester due to his then-girlfriend breaking up with him.
His campaign website says he is a small businessman and the owner of a real estate investment company, though in a deposition with an insurance company after his accident, he reportedly testified that he had no job and lived off of his disability check. But misrepresentation about his education was the least of the candidate's issues heading into November 2020.
Madison Cawthorn was accused of sexual misconduct
Madison Cawthorn was accused of sexual misconduct by three women during his campaign for North Carolina's 11th District House of Representatives seat. The women reported similar stories of Cawthorn allegedly forcibly kissing and inappropriately touching them, per the Smoky Mountain News. Cawthorn's campaign denied the allegations and questioned the timing of the allegations, insinuating that they were an attempt to derail his candidacy.
Per The New York Times, more than 150 former classmates of Cawthorn's signed a petition calling the young Republican a "sexual predator," who vandalized property during his one semester at Patrick Henry Community College in 2016. Individuals with allegedly negative experiences also took to social media to share their stories about him. One girl recalled that he asked her inappropriate questions before trying to kiss her. "I felt pressured and unsure of how to say no," she wrote.
Cawthorn is currently engaged to Cristina Bayardelle, who has seemingly stood by him through any ups and downs. She posted to Instagram Story, celebrating his win on Nov. 3, 2020.
Madison Cawthorn sparked backlash over a trip to Hitler's vacation home
In addition to sexual misconduct allegations, Madison Cawthorn came under scrutiny for a 2017 social media post after visiting Adolf Hitler's vacation home with his brother and saying it "did not disappoint" and had been on his bucket list, per CNN. He also referred to Hitler as "the Fuhrer." Cawthorn denounced any allegiance to white nationalism at the time, calling Nazism "evil" and "vile."
According to NBC News, Cawthorn also reportedly created an attack website to target a journalist who left their field "to work for non-white males, like Cory Booker, who aims to ruin white males running for office." The language has since been changed on the website and Cawthorn denied being a racist after public outcry. He's also called his opponent a "simp," a term adopted by men's right groups.
Despite these scathing accusations, Cawthorne seems unbothered and ready to serve his constituents, if his tweet after securing his House victory is any indication.
If you or someone you know has been the victim of sexual assault, you can call the National Sexual Assault Hotline at 1-800-656-HOPE (4673) or visit RAINN.org for additional resources.
Source: Read Full Article