Dance
A 'Primetime' Sample of New York Culture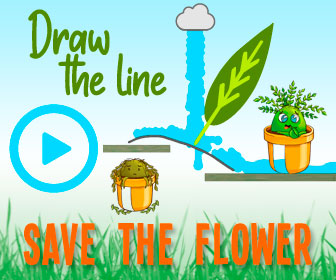 In a typical January, arts presenters and producers rush around New York sampling the city's cultural offerings to plan their upcoming seasons. This year, much of that frenzy has moved online. One stop is the Live Artery platform, presented by New York Live Arts from Saturday to Tuesday. Each night at 7:30 p.m. Eastern time, the platform will open to the public with "Primetime," a series that features three full-length dance productions (tickets to gain access to a performance are $5).
First up, on Saturday, is Kimberly Bartosik's acclaimed "Through the Mirror of Their Eyes," which made its onstage debut in March. On Sunday, Bill T. Jones presents "What Problem?," an adaptation of his immersive "Deep Blue Sea," which was canceled in April. It draws on text from W.E.B. DuBois, the Rev. Dr. Martin Luther King Jr. and Herman Melville to meditate on politics, community and isolation. On Tuesday, Raja Feather Kelly revives "Hysteria," an extravagant solo that had its digital premiere in December.
BRIAN SCHAEFER
Comedy
Isaac Mizrahi's Virtual Cabaret
You might not think of Isaac Mizrahi as a comedian, but he is certainly more than just a fashion designer.
Studying theater at the Fiorello H. LaGuardia High School of Music & Art and Performing Arts, Mizrahi appeared in the 1980 movie musical about the school, "Fame." In the 1995 fashion documentary "Unzipped," he impersonated celebrities and strolled through SoHo with Sandra Bernhard. And since 2017, he has held an annual comedy cabaret residence at Café Carlyle.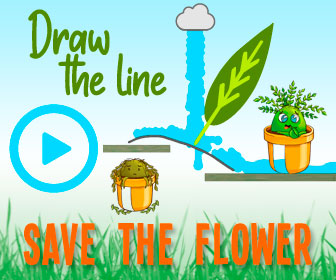 In December, Mizrahi rolled out "Isaac@CaféCarlyle," a concert series he filmed at the cafe without an audience. In these performances, he banters with his six-piece band and trades quips and songs with a special guest. The second show in the series, which airs online on Friday, features Jackie Hoffman, who in a teaser clip sings the lyric "What happened to you, Bill Cosby?"
The broadcast starts at 8 p.m. Eastern time and will be on demand until Feb. 8. Tickets to gain access to the performance start at $22 at broadwayworld.com.
SEAN L. McCARTHY
KIDS
This Musical Found a Way to Persist
A pandemic can't keep a good woman — or women — down.
In March, the lockdown forced "She Persisted, the Musical," an hourlong Off Broadway adaptation of a picture book by Chelsea Clinton about historic female Americans, to close early. But now the show is living up to its title: The producer, the Atlantic Theater Company, has devised a delightful streaming version with the same cast. Created by Adam Tobin and Deborah Wicks La Puma, the musical follows Naomi, a fourth grader, as she journeys through time and gains confidence from meeting trailblazers like Harriet Tubman, the astronaut Sally Ride and Justice Sonia Sotomayor.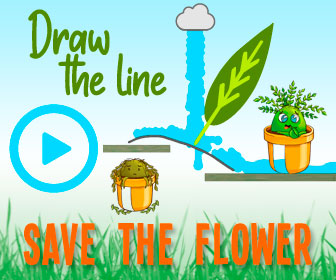 Although "She Persisted" streams on demand on showtix4u.com through Jan. 20 (tickets are $5, or $20 per family), a watch party on Sunday from 4:15 to 6:15 p.m. Eastern time offers more: a live post-performance Zoom discussion featuring Clinton, the actresses and the show's director and choreographer, MK Lawson. Party tickets ($25 or $50) also include a theater activity for young persisters.
LAUREL GRAEBER
Contemporary Music
Where Motown and Mozart Meet
What could the bright bounce of the Four Tops have in common with a Mozart aria? On the surface, maybe not much. But the mezzo-soprano vocalist and composer Alicia Hall Moran didn't conceive of "The Motown Project" 12 years ago to push some argument about common ground. Melding together works from the operatic and Motown canons, this suite is an inner monologue as much as a formal experiment. And it has evolved alongside her life; its pieces have cropped up on both her studio albums, "Heavy Blue" (2015) and "Here Today" (2017), and its public performances have inevitably changed as she has involved different collaborators.
Hall Moran has recorded a lockdown-era version of the suite piecemeal, working with different musicians in a variety of settings: at the Manhattan jazz club Smoke; at Firehouse 12, a studio and performance center in New Haven, Conn.; and via Zoom. Joe's Pub will broadcast this latest iteration on its website on Friday at 8 p.m. Eastern time; streaming passes are free but must be reserved in advance.
GIOVANNI RUSSONELLO
theater
Now Streaming: Anything but Mainstream
For about a decade, New York has begun its cultural calendar with a bounty of experimental performance. Producers and performance halls have come and gone (adieu, Coil; so long, American Realness), but the vanguard ethos has survived, as has the Exponential Festival, which runs from Thursday to Jan. 31.
This scrappy, ambitious, multidisciplinary jubilee, founded by Theresa Buchheister of the Brick Theater, celebrates local artists. Typically, it scatters its performances across Brooklyn. In this atypical year, all 30 shows will instead appear on the festival's YouTube channel. (Admission is free, though donations, which will be distributed to the artists, are suggested.) This first weekend includes Sunny Hitt's "On View: WFH," a durational performance choreographed by Hitt, on Friday at 8 p.m. Eastern time; Teresa Braun's "Virtual Queerality (VQ) Live," Kennie Zhou's "A Blueish Fever Dream" and Tina Wang's "comfortidades" on Saturday starting at 9 p.m.; and a new work from Object Collection, with an unpublishable title, inspired by Eric Rohmer, the occult and true love, on Sunday at 5 p.m. (For more information on Exponential and other festivals, see our streaming theater column.)
ALEXIS SOLOSKI
Source: Read Full Article