Britney Spears has a net worth of $59 million, according to financial documents.
Spears hasn't legally controlled her fortune in nearly 12 years — her father and a lawyer oversee her finances as part of a court-approved conservatorship implemented in 2008.
Her conservatorship was just extended for the fourth time this year.
The pop star drops tons of cash on personal grooming and real estate. Target seems to be her favorite place to shop: She made 80 trips to the chain in one year. 
Visit Business Insider's homepage for more stories.
Britney Spears is a pop icon.
She "spearheaded the rise of post-millennial teen pop" and is "one of the most successful artists of all time," according to Rolling Stone, which also listed her as one of the top people who defined the millennial generation.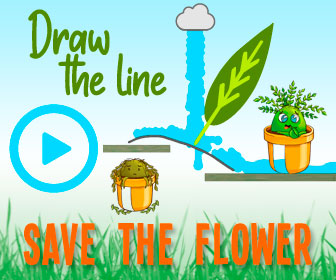 But Spears' time in the limelight hasn't always been positive. She stirred controversy after several public mental breakdowns and was put on a court-approved conservatorship in 2008, which put her estate, financial assets, and some personal assets under control of her father and a lawyer.
The conservatorship was just extended for the fourth time this year. Financial records are required to be disclosed as part of Spears' conservatorship, so her fortune and spending habits are well documented to the public.
According to the most recent available financial documents, Spears has a $59 million net worth. And while she loves to drop money on beauty, clothes, and real estate, she also favors everyday stores like Target and is actively involved in charity.
Here's how Spears makes and spends her fortune.
Britney Spears' net worth is $59 million, according to 2019 court documents detailing her 2018 finances. She can thank her career as a pop icon for that.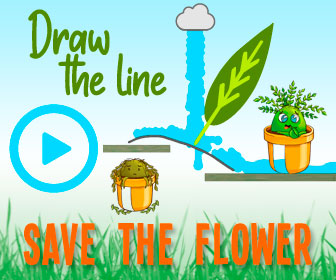 Source: ET Online
Spears' 1999 debut album, "…Baby One More Time," sold 10.6 million US copies — one of 24 albums to hit the 10-million mark.
Source: Billboard
That's as recent as January 2019 and according to Nielsen Music, which began tracking sales in 1991.
Her first two albums were so successful she earned a nearly $10 million advance for her third, "In the Zone," and a $6.5 million net earning after production costs.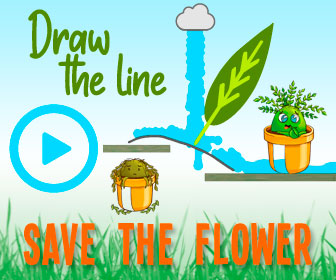 Source: The New York Times
She's sold over 100 million records worldwide and over 70 million albums, singles, and songs in the US. She's the 4th-best selling album artist in the US.
Source: RCA Records, Billboard
That's according to Nielsen tracking, which began in 1991.
Spears has led 10 concert tours throughout her career. Her most recent, the Piece of Me Tour in 2018, grossed an estimated $54.6 million.
Source: Touring Data
Spears also makes money from merchandise. Her website sells everything from clothing to wine glasses, ranging from $14.95 to $64.95.
Source: The New York Times, Britney Spears
In 2013, Spears began a four-year Las Vegas residency that earned over $140 million in revenue. Her final performance grossed $1.1 million, the highest ever reported for a single theater Las Vegas residency show.
Source: Las Vegas Review Journal, Las Vegas Weekly
In 2019, Spears launched a new Las Vegas residency, "Domination," which saw a reported raise from $400,000 a show to $507,000 a concert; but she put it on hold after her father's health issues.
Source: Variety, Mercury News
Spears also earns money from film, like the 2002 movie 'Crossroads', which grossed $61 million worldwide. She has also appeared on TV shows, like 'Glee' and 'Will & Grace'.
Source: Huffington Post 
That's not to mention reality TV: Spears had her own show with ex Kevin Federline, and served as a judge on The X Factor in 2012 — she reportedly earned $15 million for one season.
Source: Rolling Stone
9 years into her career, Spears had already earned $12 million from endorsements, including deals with Skechers, McDonald's, and Pepsi.
Source: The New York Times
In 2018, she landed her first luxury fashion campaign with French brand Kenzo.
Source: Vogue
That's not to mention Spears' foray into retail: She had a clothing line at Kohl's ranging from $14 to $78 and a lingerie line with Change ranging from $17 to $79.
Source: WWD, In Style
But one of Spears' biggest moneymakers is her Elizabeth Arden fragrance line. The launch of her first perfume, Curious, reportedly earned her $52 million.
Source: Hollywood Reporter
Spears has since launched 26 fragrance lines — a "billion-dollar franchise" and one of the most lucrative perfume franchises ever. She reportedly earns $50 million a year from it.
Source: Racked
But in 2012, Spears had to pay $10 million to brand management company Brand Sense Partners, who claimed she was cutting them out of a deal with Elizabeth Arden.
Source: The Daily Mail
Spears also ventured into the virtual world in a five-year deal with Glu Mobile in 2015 to develop a free-to-play mobile game using her voice and likeness.
A post shared by Britney Spears (@britneyspears)
Source: Glu
Forbes named Spears the 10th highest-paid women in music in 2018 for earning $30 million — not her first time on the list. She dropped off it in 2019 after her hiatus.
Source: Forbes, Forbes
But Spears' financial assets are under her father's and a lawyer's control. Following public mental health episodes in 2008, Spears was put under a conservatorship (known as legal guardianship).
Source: Los Angeles Times
The conservatorship requires documentation of all her financial records. 2019 documents revealed she spent over $400,000 on living expenses in 2018.
Source: ET Online
She spent $66,000 on household supplies. She made 80 trips to Target and shopped at Home Depot, Walmart, Bed, Bath & Beyond, 7-Eleven, and Amazon.
Source: ET Online
She also spent $1.1 million on her legal and conservator fees that year. Her father took home $128,000 of that.
Source: ET Online
But she also got to spend on fun. Spears dropped $70,000 on travel, including a $16,000 four-night stay at the Montage Beverly Hills Hotel.
Source: ET Online
If her vacation habits are any indication, Spears loves the sun: She was spotted vacationing in Hawaii, Miami, and Turks and Caicos in 2019.
Source: People, Miami Herald, Turks & Caicos
Not all of Spears' 2018 expenses, per the financial documents, have been reported on; but previously reported documents reveal other spending habits.
Spears goes all out for the holidays. In 2012, she spent $3,400 on Christmas lights. In 2014, she spent $4,000 on Halloween decorations.
Source: The Daily Mail, Bustle
Spears pays to look good. In 2016, she spent $69,668 on clothing, $24,392 for hair and makeup, and $122,613 on massages, manicures, and other personal grooming.
Source: The Daily Mail
But she doesn't just spend on herself. She also spent $173,952 on gifts for her mom and has paid ex Kevin Federline $20,000 a month for child support since their 2008 divorce.
Source: inTouch Weekly, E! News
Spears also spent $30,000 on pet care in 2016. She has a Maltese and Yorkie, which she previously bought for $5,568 and $8,212 each, respectively.
Source: inTouch Weekly, Bustle
She also pays for a full-time bodyguard.
Source: E! News
In 2016, she dropped $11,461 on car-related costs. Spears has reportedly owned several cars, including a Mercedes-Benz SL65 Roadster and 1956 Porsche 356A Speedster.
Source: E! News, US News
The same year, Spears dropped more than $2 million on housing expenses and cleaning services. It's not surprising considering the size of her real estate.
Source: inTouch Weekly
In 1999, Spears first bought a custom house in Kentwood, Louisiana, for her mom, which they named 'Serenity.' Her mom reportedly still lives there.
Source: E! News
Over the next several years, Spears bought four homes in California, from Malibu to Beverly Hills, and a penthouse in NYC. She reportedly sold them all for a collective $29 million.
Source: Zillow, Hola!
Spears rented a Calabasas, California, home and spent $700,000 in renovations on it. It sold for $8.1 million in 2017.
Source: Zillow, Los Angeles Times
She also rented a 19,000 square-foot mansion in Hidden Hills for a reported $25,000 month, and then rented a 10,000-square-foot home in Thousand Oaks.
Source: Zillow
Spears currently lives in the 13,264-square-foot, Thousand Oaks, California, home she reportedly purchased in 2015 for $7.4 million. It sits on nearly 21 acres.
Source: Variety, Instagram
Spears is just as active on the charity scene as she is in real estate. She sold a painting she created for $10,000 and donated it to the Vegas Cares Memorial Fund.
Source: Apartment Therapy
And she raised $1 million for the Nevada Childhood Cancer Foundation, which opened the Britney Spears Campus in 2017.
 Source: Hello Giggles
Most recently, she offered to buy much needed necessities for three fans during the coronavirus pandemic.
Source: Instagram
It's no wonder fans idolize Britney.

Source: Read Full Article