Normally, when I look ahead to a new season, I have a pretty good idea of what the performances will be like.
But it goes without saying that this is not a normal time. So even with usually sure bets — a new piece by a composer who has excited me in the past; recitals by performers I cherish; great casts in operas old and recent — it's hard to know what the performances this fall will feel like. The very experience of gathering in concert halls is in flux with the lingering challenges of the pandemic.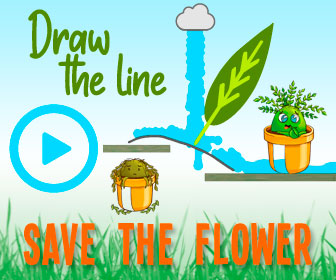 It looks as if vaccine mandates for audience members will be routine; I'm with those who see this move as the only way to make performances feel safe. But will masks be required or optional? Will there be full capacity, or some spacing in the audience? Will children be allowed, even if they're still unvaccinated?
And even with precautions, will audiences — especially ones that tend to be older, like those for many orchestras and opera companies — feel safe enough to come back? Will musicians gathered together on stages and in cramped pits convey confidence?
Again, what will it feel like?
And other crucial issues loom. Just months into the pandemic, when nationwide protests against racial injustice broke out after the killing of George Floyd, classical music was forced to grapple anew with questions of relevance, diversity and inclusion. One major institution after another issued statements condemning discrimination and pledging to do better at connecting with the diverse people they serve. Will these words be reflected in policies and programs?
The Metropolitan Opera is speaking to the moment while addressing a gaping hole in its history. It will open its return season with "Fire Shut Up in My Bones," by the composer Terence Blanchard and the librettist Kasi Lemmons, based on a memoir by the New York Times columnist Charles M. Blow about growing up poor and Black in rural Louisiana. This will, shockingly, be the first opera by a Black composer to be presented by the company since its founding in 1883.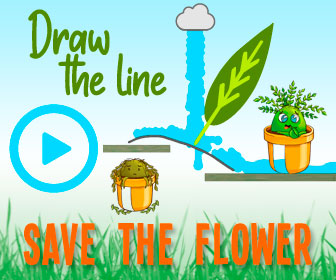 In this case, I know what to expect, having reviewed the work's 2019 premiere at Opera Theater of St. Louis, and can eagerly recommend this musically original, dramatically affecting and wrenchingly personal opera. Blanchard, a jazz trumpeter who has written acclaimed film scores, describes "Fire" not as a jazz opera, but as an opera in jazz. What he means, I think, is that jazz naturally permeates his compositional voice, but his score is symphonic — subtle, intricate, complex — taking an essentially traditional approach to opera as drama, with some inventive strokes.
The Met is requiring proof of vaccination from everyone in the audience, and will not allow children under 12, since they are not yet eligible for the vaccines. Will this affect the company's abridged, English-language version of Mozart's "The Magic Flute" this holiday season? The production typically attracts lots of parents with children. The company's website says that, should young children be able to be vaccinated this fall, they will of course be welcome. If not, it would seem untenable for the Met to go forward with a family-friendly entertainment in December.
Nagging concerns like these — along with the threat of cancellations because of virus outbreaks — may well linger in all the performing arts.
A City Stirs
As New York begins its post-pandemic life, we explore Covid's lasting impact on the city.
The Workers: We photographed more than 100 people who work in the service economy — cleaners, cooks, store clerks, fitness trainers — who were part of the hardest hit industries in the city.
The Economy: New York's prosperity is heavily dependent on patterns of work and travel that may have been irreversibly altered.
The Epicenter: The neighborhoods in Queens where Covid hit the hardest are buzzing again with activity. But recovery feels far away.
Dive Deeper: See all our stories about the reopening of N.Y.C.

As for the New York Philharmonic, this season it will not have access to David Geffen Hall, which is in the midst of an extensive, long-awaited renovation. The orchestra will perform mostly at Alice Tully Hall, the Rose Theater at Jazz at Lincoln Center and Carnegie Hall.

Some intriguing programs reveal serious attempts to bring in composers from underrepresented groups and to showcase exciting younger artists, without neglecting the core repertory. Dalia Stasevska will lead a program (Oct. 20-23) featuring works by Missy Mazzoli, John Adams and, of special interest, Anthony Davis, the winner of the 2020 Pulitzer Prize in Music for his opera "The Central Park Five." Davis's "You Have the Right to Remain Silent," a clarinet concerto written in 2007 and revised four years later, is its composer's autobiographical depiction of an encounter with the police, and is therefore more timely than ever. Anthony McGill, the Philharmonic's superb principal clarinetist (and the orchestra's only Black player) is the soloist.

Earlier in the month (Oct. 14-16), the Philharmonic's music director, Jaap van Zweden, leads a seemingly more traditional program — but with a twist that shows the subtle ways in which concerns about racial and gender representation are affecting the concert experience. At the Rose Theater — more intimate than Geffen Hall — Leif Ove Andsnes will play Robert Schumann's beloved Piano Concerto, but will open the concert with Clara Schumann's solo Romance in A Minor, a nod to a composer slowly getting her long-belated due.

You might have thought that a powerhouse institution like Carnegie Hall would want to come roaring back. It says much about this still-dicey moment for classical music, in terms of both financial and public health, that the hall is pacing itself and keeping its fall season relatively light. Its opening night on Oct. 6 offers Yannick Nézet-Séguin, who leads the Metropolitan Opera and the Philadelphia Orchestra, in a program that attempts to be both a gala celebration and a statement of purpose.

The program, featuring the Philadelphians, opens with Valerie Coleman's new "Seven O'Clock Shout," written during the pandemic, followed by Shostakovich's Piano Concerto No. 2, with the dazzling Yuja Wang as soloist. Next comes that gala standard, Bernstein's Overture to "Candide." The Iranian-Canadian composer Iman Habibi's "Jeder Baum spricht" (2019), commissioned by the orchestra for Beethoven's 250th anniversary last year, was written in dialogue with Beethoven's Fifth and Sixth symphonies. Here it will lead into an account of Beethoven's Fifth, setting off a full Beethoven symphony cycle with Nézet-Séguin and the Philadelphia Orchestra, originally planned for last year.

These classic symphonies will be interspersed with contemporary pieces — which, though not a novel idea, is a good one. It feels all too familiar for a complete Beethoven symphony cycle to dominate Carnegie's season.

But will it in practice? It may well be that for some time yet, hearing even standard works played beautifully will feel restorative, almost miraculous.

Yet given the crises we have endured and the urgent challenges that remain, I hope my wish wins out that institutions try harder to connect and engage, to foster living composers and new generations of artists. I've long believed that many classical ensembles, especially major orchestras, spend too much time thinking about how they play and not enough about what they play and why they play it. We all love the standard repertory. But an ensemble puts more on the line and fosters classical music as a living art form when it presents a new piece, champions a neglected older work or takes a risk with unconventional programming.

These things have always mattered crucially in my thinking — now, more than ever. If this results in what some may see as grading on a curve — by giving extra credit, in a sense, to artists who reach out and take risks — so be it. The status quo will no longer suffice.

Source: Read Full Article