David Koloane, a pivotal figure in the art of apartheid-era South Africa — as a painter, teacher, activist and organizer of community-based black and interracial art centers — died on June 30 at his home in Johannesburg. He was 81.
His longtime dealer, Neil Dundas, of Goodman Gallery in Johannesburg and Cape Town, said the cause was respiratory failure. Mr. Koloane underwent chemotherapy early this year after receiving a diagnosis of lung cancer, but the disease was in remission, and he had been able to attend the opening of a career retrospective in Cape Town on June 1.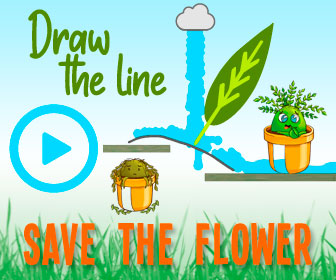 At a time when black South African artists were banned from art schools and museums and had few exhibition spaces of their own, Mr. Koloane (pronounced ko-lo-AH-nay) founded or helped found communal institutions to fill the gap. As an administrator, a curator and a writer, he played a crucial role in shaping and advancing the careers of younger artists. And his own art served as a model for combining polemical content and abstraction, modes often assumed to be mutually exclusive.
The subject matter of Mr. Koalane's paintings was the world that surrounded him: the panorama of black urban life, circumscribed by want, brutalized by violence, but vital and resilient. He composed his images in a smoky, shadowed Expressionist style that transformed sociological fact into metaphor and expanded historical incidents into cosmic dramas.
In one painting, Johannesburg subway commuters become an army of sleepwalkers. In another, the world is an infinite vista of flamelike paint from which a pack of spectral wild dogs emerges.
"Apartheid was a politics of space more than anything," Mr. Koloane told the art critic Ivor Powell in a 1995 interview. "Much of the apartheid legislation was denying people the right to move. It's all about space, restricting space. Claiming art is also reclaiming space."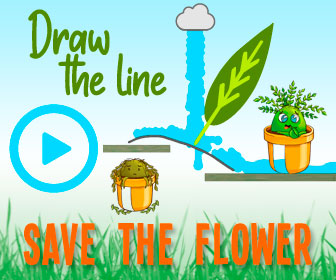 David Nthubu Koloane was born on June 5, 1938, to working-class parents in the township of Alexandra, a suburb of Johannesburg. The family moved to Soweto in 1954, and he went to high school there. One classmate, the artist Louis Maqhubela, was attending night classes at the Polly Street Art Center, a government facility dedicated to the education of black people, and gave Mr. Koloane his first art lessons.
But continuing on to an art career initially proved difficult. In 1956, when his father became ill, Mr. Koloane, as the eldest child, had to leave school and take on clerical work to support the family, at a time when access to museums and galleries was restricted by apartheid laws.
"During the implementation of the Separate Amenities Act of 1953, an African could only be allowed into a cinema, theater or art museum if accompanied by a white and, by implication, superior person," Mr. Koloane wrote in a 1995 essay. It was only after the prohibition was relaxed in 1972 that he made his first visit to an art museum. He was in his mid-30s.
Some white-owned commercial galleries exhibited black artists at the time, but even in those cases it was usually under controlled conditions. Their work was shown only if they produced so-called township art: work that adhered to a figurative style and depicted scenes of daily life in black settlements, with poverty glossed over in lively tableaus and cheery colors.
Unwilling to adhere to these marketing constraints, Mr. Koloane found alternative avenues in, among other places, a teaching workshop run by Bill Ainslie, a white artist and activist who turned his Johannesburg home into an interracial school. Mr. Ainslie had started as a painter working in a polemical social-realist style, but in the 1960s he turned to abstraction both in practice and in his teaching — a direction Mr. Koalane himself was interested in.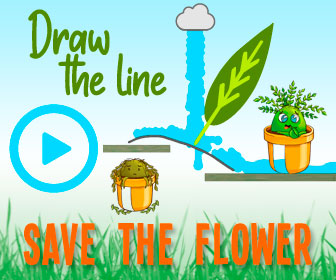 After studying at Mr. Ainslie's studio (later known as the Johannesburg Art Foundation) from 1974 to 1977, Mr. Koloane began helping to create and run institutions of a kind he himself found stimulating and nurturing.
He spent a year directing the first Johannesburg gallery devoted entirely to work by black artists. In 1978 he became the first curator at the Federated Union of Black Artists (FUBA),created collectively by artists, writers, artists and musicians as a "safe space" for experimental and collaborative work within the context of apartheid. In 1985 — the same year he received a degree in museum studies from the University of London — he, Mr. Ainslie and the artist Kagiso Patrick Mautloa founded the Thupelo Workshop, a program that supported two-week residencies for artists of varying backgrounds and levels of training, with the idea of letting them step away, however briefly, from market pressure and political stress.
In 1991 Mr. Koloane joined Sandra Burnett and Robert Loder in founding the Fordsburg Artists' Studios, popularly known as the Bag Factory. It was housed in an old manufacturing warehouse situated between white and black neighborhoods in Johannesburg, making possible a racial mix that apartheid laws would have otherwise prevented. It was one of the first visual-art studio programs in Africa.Artists from Botswana, Zimbabwe and Mozambique were invited for residencies, as were artists from Europe. Alumni have included the prominent artists Kay Hassan, William Kentridge, Sam Nhlengethwa, Helen Sebidi and Penny Siopis; Mr. Koloane maintained a studio there, taking time out from his own work to mentor artists, organize on-site exhibitions and promote international networking.
In recent decades, despite his investment in South Africa's cultural life — for many years he taught full time in a township high school — Mr. Koloane's international presence grew. In 1995, he was invited by the Whitechapel Gallery in London to organize the South African section of the multipart show "Seven Stories About Modern Art in Africa" for the Africa95 festival. He chose a specific theme: the life and violent death of the black South African activist Steven Biko, founder of the Black Consciousness Movement, who was arrested by South African police in 1977 and died after days of interrogation and torture.
The painting Mr. Koloane contributed to the mini-show he had assembled depicted what appeared to be a black township, like the one he was raised in, its squat matchbook houses battered by an apocalyptic storm. Three years later, he illustrated Biko's final hours in "The Journey," a step-by-step sequence of 20 semiabstract drawings, as dispassionately detailed as an autopsy.
In 1990, Mr. Koloane participated in the groundbreaking show "Art From South Africa," organized by David Elliot at the Museum of Modern Art in Oxford, England. He took part in the first major United States exhibition of contemporary South African art, "Liberated Voices: Contemporary Art From South Africa," at the Museum for African Art in New York in 1999. He represented South Africa at the 55th Venice Biennale in 2013.
The 40-year career retrospective he was able to see last month at its opening — "A Resilient Visionary: Poetic Expressions of David Koloane" — was held at the Iziko South African National Gallery in Cape Town and curated by Thembinkosi Goniwe. It will travel to Johannesburg next year.
His survivors include his wife, Monica Koloane, as well as a sister, Amanda Kesiamang, and grandchildren. His son, Lesego, died in 2012.
For Mr. Koloane, space remained essential for cultural progress in the post-apartheid years. "The Bag Factory has shown that studio space is one of the most essential things that artists require," he said in 1995."Space is a problem in this country. Look at the townships: You can hardly extend any house to incorporate a studio unless you use a garage as an alternative studio space, that is if you don't have a car."
And despite positive changes, Mr. Koloane said, progress, political and personal, was always slow. "I saw Thupelo more as a facility than as a movement," he said. "I saw it as a process, and I knew it was going to take time, like it takes time for any artist to develop a character of his own in his work.
"I don't think we are anywhere near that at the moment," he added, "but we are beginning to discover where our talents actually lie."
Holland Cotter is the co-chief art critic. He writes on a wide range of art, old and new, and he has made extended trips to Africa and China. He was awarded the Pulitzer Prize for Criticism in 2009.
Source: Read Full Article