When Naomi Wolf appeared at the Strand in Manhattan last month to promote her new book, "Outrages: Sex, Censorship, and the Criminalization of Love," it might have seemed like your average book-tour event.
There were several dozen people in folding chairs, a softball Q. and A. by a friendly interviewer and mingling over cookies brought by the author. But one thing was missing: the new book.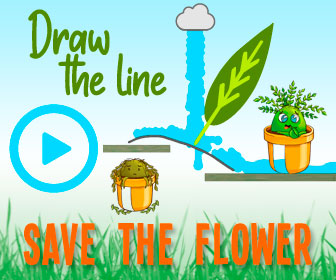 A week earlier, her publisher, Houghton Mifflin Harcourt, had abruptly announced it was delaying "Outrages" because of questions about its accuracy, and taken the extreme step of recalling the first printing of 35,000 copies from retailers just five days before the book's official publication date.
For the Strand event, Ms. Wolf had scrambled to ship in copies of the already-released British edition. And now, with the book still in limbo, she says she remains committed to bringing it to American readers, even if she has to publish it herself.
"It's a book against censorship," she said recently in an interview in her West Village apartment. "I'm not saying I'm being censored, but it's frustrating we're talking about a book people can't read in the United States of America."
So far, the fracas over "Outrages," which examines the criminalization of homosexuality in Victorian England, as seen through the lens of the life of the closeted poet and literary critic John Addington Symonds, might seem to be yet another juicy, publicity-generating controversy for an author whose career had been full of them.
But the uncertainty over the fate of "Outrages" has raised the stakes. And so far, Ms. Wolf, who earned a doctorate in English literature from Oxford in 2015, has been fighting back with a strategy that mixes the genteel traditions of scholarly peer review with crisis management.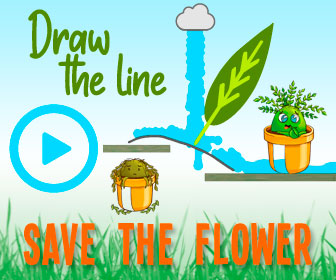 On the one hand, she acknowledges her book contains two "confirmed errors in interpretation" relating to a Victorian legal term, affecting several pages, which she says will be corrected in future editions, in keeping with standard publishing practice. And she has repeatedly expressed gratitude to Matthew Sweet, the BBC interviewer who pointed out the mistakes in a radio interview in May, in a moment that quickly went viral.
But at the same time, in interviews and in emails, she has repeatedly stated that Mr. Sweet and others who have challenged her have themselves made serious mistakes. She even briefly demanded that a critical review of "Outrages" be removed from a scholarly website.
And it's not just her critics' accuracy that she has questioned. In May, in the days following the BBC interview, Ms. Wolf and her husband, Brian O'Shea, a private detective and security specialist, posted a series of cryptic messages on Twitter (now mostly deleted), seeming to question the integrity of Mr. Sweet and others.
In one tweet, Ms. Wolf alluded vaguely to efforts to "erase history." In response, Mr. O'Shea posted a screenshot of text questioning relationships between sites like The Proceedings of the Old Bailey Online, the database of British legal records that Ms. Wolf cited erroneously in her book, and commercial ventures like the genealogy site Findmypast. "Or monetize it," he wrote. Ms. Wolf later tweeted the same screenshot.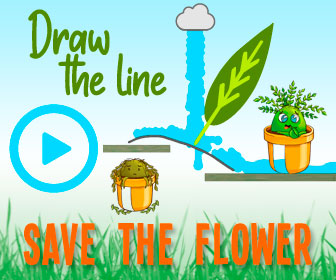 Ms. Wolf said she had asked her husband to stop tweeting in support of her, and that she had been unaware of tweets from other accounts associated with his firm, Striker Pierce, including one calling on people to investigate Mr. Sweet's "obviously false claims & opportunism."
"This should not have happened," Dr. Wolf said of those tweets. (Mr. O'Shea, in an email, said his tweets were a protective reaction to the "slew of disproportionately negative and personal articles" about Ms. Wolf, and that he had taken them down at her request.)
As for her own tweet referring to the Old Bailey site and commercial genealogy companies, she said it was meant as a comment on how public records are being commodified, not as a criticism of the Old Bailey site.
"They've been really wonderful," she said of the two scholars who run the site.
(The scholars, Robert Shoemaker and Tim Hitchcock, said Old Bailey Online, which is free to access, gains a "small income" from licensing agreements with various websites, including Findmypast, but that those relationships have "in no way influenced its content.")
"Outrages," which grew out of her Oxford dissertation, is framed as a kind of scholarly homecoming for Ms. Wolf. She first attended Oxford in the 1980s as a Rhodes scholar, where she began writing "The Beauty Myth," the 1991 feminist polemic that made her name.
That book, and some of the seven others she has written since on subjects ranging from female sexuality ("Vagina") to threats to democracy ("The End of America"), drew criticism for sloppy research and exaggerated claims. Some of the criticism has come from academics, who often have an ambivalent relationship with popular books that bring research to a wide audience, even as they cut interpretive corners.
The early response to "Outrages," published in Britain by the feminist press Virago, was enthusiastic. The Irish novelist Colm Toibin praised its "intelligence and flair."
In America, the book got advance raves in Publishers Weekly, Library Journal and Kirkus Reviews. O: The Oprah Magazine named it one of its "Best Books by Women of Summer 2019."
Then came the interview with Mr. Sweet, himself the holder of an Oxford doctorate in Victorian literature (and the author of a popular book aimed at countering notions of the Victorians as sexually repressed).
After Ms. Wolf started talking about executions for sodomy, he cut her off, questioning her claim to have discovered previously unknown examples from after 1835. (While the death penalty for sodomy wasn't abolished until 1861, the last known execution was in 1835.)
Ms. Wolf, he pointed out, had misunderstood the term "death recorded" which appears in the Old Bailey records, to mean execution, when in fact it meant a death sentence was not given.
"I don't think any of the executions you've identified here actually happened," he said, before reading aloud a document describing the release from prison of a man supposedly executed two years earlier.
A clip from the interview went viral, fueled by headlines and social media posts laced with schadenfreude. There was a lacerating review in The New York Times by Parul Sehgal. More scholars chimed in with Twitter threads listing other errors by Ms. Wolf.
Houghton Mifflin initially stood by the book, then announced the delay three weeks later.
"We have reached out to several scholars for independent evaluations of the book, and we will assess their evaluations when they are all in hand," a spokeswoman said on Monday.
Some scholars who have followed the controversy see a failure of vetting by both her publishers and Oxford. (Her adviser, Stefano-Maria Evangelista, to whom "Outrages" is dedicated, declined to comment.) Dr. Wolf said she had paid three "expert readers" to vet the book manuscript before publication, including Helena Kennedy, a prominent barrister and human rights advocate in England, who, in a June 28 article in The Independent, dismissed the uproar over "death recorded" as a trivial academic spat that needed to be put in its "insignificant place."
"I am sure there is a high level of sexism in the mix, with a dismissal of female scholarship, and a territorial claim to certain kinds of subject matter," Ms. Kennedy wrote.
Dr. Wolf herself has pushed back against some negative reviews from specialists.
After the website Public Seminar published a critical review by Emily Rutherford, a graduate student in history at Columbia who is writing a dissertation on Symonds, Ms. Wolf sent the site's editor a strongly worded email attacking the review's "serious and even indefensible errors," and demanding it be taken down until it was "fully corrected." (The site made one correction, and has also published an article by a defender of Ms. Wolf, with a response from Ms. Wolf herself to come.)
Ms. Wolf has also sought cover from historians whose work she believes bolsters one of the main arguments of her book: that legal persecution of homosexual acts in Victorian Britain began to intensify decades before the 1885 law against "gross indecency" (which later ensnared Oscar Wilde).
Before the Strand event, a public relations firm hired by Dr. Wolf sent out a news release saying the book "showcases" the work of three historians — Graham Robb, H.G. Cocks and Charles Upchurch.
Of the three, only Cocks, an associate professor at the University of Nottingham and the author of "Nameless Offenses: Homosexual Desire in the 19th Century," is listed in her bibliography or cited in the text.
In an email, Mr. Cocks called the focus on "death recorded" a "red herring," and called the book's account of the criminalization of homosexuality in Victorian Britain, and the fear it generated in men like Symonds, "largely correct."
"If anything, it underestimates the extent of laws against same-sex acts in 19th-century England," Mr. Cocks said.
But Mr. Upchurch, an associate professor at Florida State University and the author of "Before Wilde: Sex Between Men in Victorian Britain," offered a less sanguine assessment.
"If this had come to me as a manuscript for peer review," Mr. Upchurch said in a brief statement, "I would have called for changes to correct what I consider factual and interpretive errors on 46 of its 300 pages."
Mr. Upchurch, who read the book after having been contacted by Ms. Wolf several weeks ago, declined to discuss these errors, but said he told her he would be willing to share his full report directly with Houghton Mifflin. (Scholarly peer review is typically anonymous, and done via the publisher.)
Ms. Wolf said she was grateful for Mr. Upchurch's efforts. And she reiterated that the important thing was that the story in "Outrages" be told, and be told accurately.
"I am not important," she said. "This book being right, and also readable — that delicate balance — is really important. If there's something that has to be taken on board, I'll take it on board."
Jennifer Schuessler is a culture reporter covering intellectual life and the world of ideas. She is based in New York. @jennyschuessler
Source: Read Full Article