A few years ago, Judge Judy was asked to settle a dispute involving Larry David and a ficus plant.
Of course, it wasn't the real Larry David, but rather his "Curb Your Enthusiasm" alter ego, who was in a custody battle over the aforementioned plant. The individual scenes in "Curb" are largely improvised, which left the judge, who is known offscreen as Judith Sheindlin, to her own devices.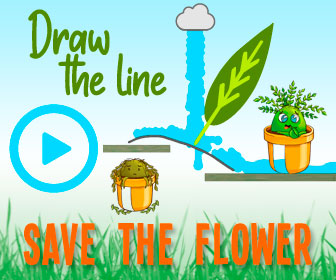 "They said, 'Be you,' so I was me," Sheindlin said. "I grabbed Larry's eyes and said, 'I don't want to hear from you again!' And there was dead silence."
A break was called and David huddled with the show's director. "He said to him: 'Larry, what happened? You were supposed to argue with her,'" Sheindlin recalled. "And he said, 'She frightened me.'"
"Curb Your Enthusiasm," which premiered 20 years ago this week, is known for its deep bench of memorable guest stars, an eclectic mix of celebrity performers, seasoned comedians and big-name acting novices.
While David and standbys like Jeff Garlin, Susie Essman and J.B. Smoove form the core of the show, "Curb" has been largely defined by David's comically contentious interactions with an impressive array of famous people, playing either versions of themselves or characters within the show. The "Curb" approach, in which episodes are outlined but most of the action comes from improvised scenes, can be tricky for performers more accustomed to tightly scripted shows, but over 20 years people like Ben Stiller, Elizabeth Banks and Shaquille O'Neal have signed on to square off with Larry.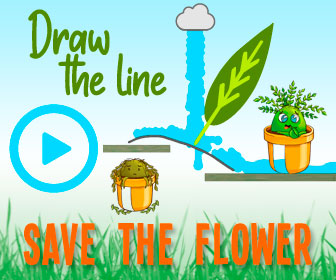 It wasn't always that way. Robert B. Weide, a frequent director and a former executive producer of the series, recalled that when "Curb" was starting out, it was hard to get well-known guests to come on the show; Dustin Hoffman, Warren Beatty and Steven Spielberg all passed. Richard Kind, who has gone on to make multiple appearances, didn't have high hopes before his first episode.
In Kind's debut scene, David finds out that his own mother didn't want him to know she was dying because she didn't want to "bother" him. "I said, 'That's stupid, who's going to believe that?'" Kind recalled. "I thought this will never sell."
"Let me tell you something," he added. "I was wrong."
These days, David and the writer and executive producer Jeff Schaffer have their pick of guest stars. Special credit, Schaffer said, goes to the ones who agree to play deeply unflattering versions of themselves — a pretty common approach, as anyone who's watched more than a few minutes of "Curb" can attest. (There are exceptions: "When I am playing Mel Brooks, I want to come off as a much nicer version of myself than I probably really am," Mel Brooks said).
Ricky Gervais gamely stepped into the shoes of his pretentious fictitious self, complete with an expensive statement scarf. "I was an unreasonable character, I was selfish, egotistical, I wanted to be the center of attention," he said. "I think the first thing we shot was me showing up [to a party] with my own DVD." Gervais figured his alter ego would be competitive with David, so he began the scene with a casual dig about how much he loved the "broad" comedy of "Seinfeld."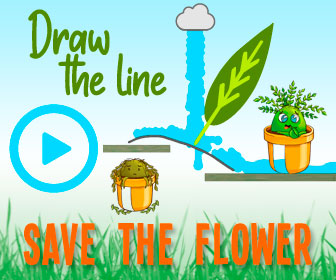 "The fictional Ricky tried to annoy the fictional Larry," Gervais said.
If guest stars aren't playing themselves, they often have to go through an audition process, A-list celebrities included. They are given only a brief synopsis of the scene before heading into a room to improv with David. As Weide put it, acting on "Curb" is like working for the C.I.A.: "You get information on a need-to-know basis."
Chris Williams, who played a womanizing rapper who went by Krazee-Eyez Killa — with a maniacal stare to match — knew two sentences about his character before his audition. He wore a silver dental grill and brown contact lenses, because he thought his blue eyes wouldn't make him look hard enough.
"I'm from Westchester, I went to Georgetown, so I'm the furthest thing from a gangster rapper," he said. "But I left my house that day as thugged out as I could be."
The actor went into the room in character, on a mission to knock David off balance.
"I just started messing with Larry as much as possible," he recalled. "You can't be too jokey in the audition; it's grounded in reality even though it's absurdity. I went in there and I was like, 'Yo, Larry, you have two first names, how'd you get that?' Ridiculous things to keep him off guard."
Later, on set, he tried his best to maintain his Krazee-Eyez edge. "It's an intimidating thing, being with Larry," Williams said. "You're hoping the scene can be funny but you don't know the elements of what's going to make it funny. It's kind of like walking on a high wire."
The show's process doesn't make only first-timers nervous. Even after multiple guest spots, Kind still feels the pressure. "A lot of times I worry: 'Will I be OK? Should I start thinking about some lines beforehand?'" he said.
"And that is the enemy," he continued. "It's about the spontaneity of the moment, and even after doing it four, five, six times, different angles, you have to be as spontaneous as you were" on the first take.
Now imagine improvising while speeding along a Los Angeles freeway. That's what Kym Whitley had to do when she played Monena, the prostitute David picks up on the way to a Dodgers game so that he can drive in the HOV lane. "We were really in a car pool lane," Whitley said. "The cameraman was scrunched — and I mean scrunched — in the back seat."
Meanwhile, Whitley was making up lingo she thought prostitutes might use, like "red snapper" and "lollipop love." The key, she said, is to make David uncomfortable.
"The more uncomfortable he is, the more weird he is, the funnier he is," she said.
The crew shot at an actual Dodgers game, and at one point, Whitley put her hand in her bra and threatened to take out her breast. "Larry looked at me, and I said, 'I'll pull it out right now,'" she said. "He laughed so hard that I started laughing too, and we had to cut."
Surprisingly, the show's unusual shooting format can work particularly well for nonactors. Sheindlin (Judge Judy) far preferred her improvised performance on "Curb" over her scripted one on "Saturday Night Live."
"I didn't sleep for days beforehand," she said of her "S.N.L." role. "What happens if they drop the [cue] card? What happens if it's upside down? After I did 'Saturday Night Live' once, I said 'that's it.'"
Former Senator Barbara Boxer of California, who has appeared on "Gilmore Girls" and "Parks and Recreation," also was less comfortable working with a script. "They kept saying, 'No, do it this way, say it that way,' and I had to do several takes," she said. "Curb," she added, "was one take only; the genius of what Larry did was just to say, 'Act the way you would act if this was real life.'"
Guest stars aren't left entirely up to their own devices. When Lucy Lawless came on to play David's love interest, she said, Schaffer and the former "Curb" writer Alec Berg were off to the side, offering feedback in between takes. They would say, "'Change that word to this,'" Lawless recalled. "'And instead of saying you don't like Ted Danson, this time play that you do. And ready — action!'"
Nailing a successful "Curb" cameo, Alanis Morissette found, means allowing yourself to "be as awkward as you normally are," she said. "It's not about presenting it perfectly, it's about presenting it authentically."
It helps, she added, that the set is surprisingly lighthearted. "I thought, oh they're all such professionals, I'm going to have to contain myself," she said. "But there was a lot of giggling by everybody — Larry was the biggest laugher on the set."
A typical cause of that laughter? When actors make fun of him.
"The more people insult Larry on-camera, the more he laughs," said Weide, the director and former executive producer. "Sometimes I've had times where I've said, "Let's just shoot over Larry's shoulder until he gets this out of his system.'"
Guest stars don't always have to spar with David for the sake of comedy — in fact, there are times Schaffer has to remind actors not to start at a 10. "Some scenes don't have to be argumentative, and they're funny in a different way," he said, noting that many of the best dynamics come from straight-man characters because David can't get his way with them.
Bryan Cranston got to fill that role as David's long-suffering therapist. "My goal was to try to irritate Larry," he said. "If I could irritate him, he could be charged up about something."
Cranston asked for a notepad for the scene and repeatedly commented, "that's interesting," during their therapy session. "I would start writing, and he'd go, 'No, no it's not interesting!'"
The "Curb" process, Cranston said, is equal parts disciplined and open. "Larry definitely relies on the ability of the people he hires to come in and create characters," he said. "There's tremendous trial and error. You do take after take after take. You're trying this, you're trying that."
For those who brave the show, "Curb" guest spots can be a gift that keeps on giving. Williams's turn as Krazee-Eyez Killa nabbed him a role in "Dodgeball." When Senator Boxer was working at the Capitol, she was stopped again and again about her cameo. Whitely is constantly approached by fans of the show, who sometimes recognize her from her voice alone.
And when Lawless was questioned about her passport at the airport, in an example of life imitating "Curb," it was her association with the show that helped her out of the tight spot.
"They weren't going to let me out of Mexico," she said. "My whole family was getting on a plane, and I was like: 'Do you know me from 'Xena'? 'Battlestar Galactica'? And they said 'No.' And then one of them said, 'Wait a minute, I saw you on 'Curb Your Enthusiasm!'"
"I spent six years riding horses over burning freaking houses as Xena, but one day on 'Curb Your Enthusiasm' …," she said. "Thank you, Larry David."
Source: Read Full Article