The book "How to Be an Antiracist," by Ibram X. Kendi, has sold almost 2 million printed copies, e-books and audiobooks since it came out two years ago, according to its publisher, an astonishing sales figure more commonly associated with books about Donald Trump than titles on difficult social issues.
But other books being published on race in America come from a very different perspective, including "I Can't Breathe: How a Racial Hoax Is Killing America," "Race Crazy: BLM, 1619, and the Progressive Racism Movement" and "Blackout: How Black America Can Make Its Second Escape from the Democrat Plantation."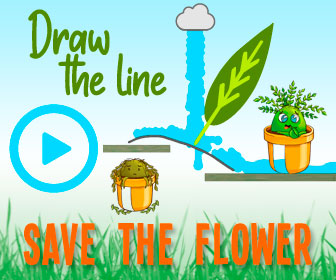 Since George Floyd's murder last year, books on race and racism have driven the publishing industry in ways that have been both eye-popping and profitable. But as the national conversation about racism has become a ferocious battle, conservative publishers see gold in titles catering to the backlash.
"Blackout," by the right-wing media personality Candace Owens, has sold 480,000 copies across formats since it was published last fall by Threshold Editions, an imprint of Simon & Schuster. "American Marxism," by the best-selling author Mark R. Levin, which devotes a chapter to critical race theory, sold 400,000 books in just its first week on the market last month. "Fault Lines: The Social Justice Movement and Evangelicalism's Looming Catastrophe," by Voddie T. Baucham Jr., has sold 90,000 print copies since it was published this spring by Salem Books, a Christian imprint that is part of Regnery Publishing.
The success of Baucham's book "just surprised the daylights out of me," said Thomas Spence, president and publisher of Regnery. "I was not at all suspecting that. But it struck a chord."
Hoping to capitalize on this kind of interest, Salem Books recently published "Christianity and Wokeness," by Owen Strachan, which describes wokeness in the jacket copy as "a potent blend of racism, paganism and grievance" that "encourages 'partiality' and undermines the unifying work of the Holy Spirit."
This fall, Regnery will release "I Can't Breathe," by David Horowitz, which examines 26 incidents described by the media as racially based attacks and argues that all but two were mischaracterized.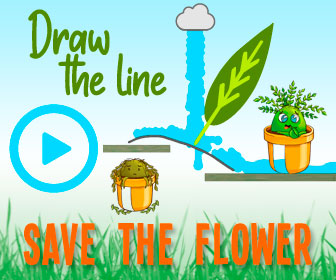 "People are looking at these racial questions in completely different ways," Mr. Spence said. "I think the conservative side is starting to push back, trying to reassert its view of America and race in America. We're a little late to the game but catching up."
This year, right-wing outlets like Fox News have aggressively taken aim at critical race theory, a scholarly framework that examines the role of law and other institutions in perpetuating racial inequality, rather than focusing on individual prejudice. Critics say it is a divisive system of beliefs that portrays whiteness as inherently bad and unfairly paints the country as irredeemably racist, but academics who embrace critical race theory say it has been intentionally misrepresented and widely misused.
The issue has ignited into a cultural firestorm, at a time when the Republican Party plans to focus on culture-war issues in its efforts to retake the House and Senate in the 2022 midterm elections. At least 21 states have introduced or passed legislation that restricts how schools can address race or racism, sometimes calling out critical race theory specifically, according to the Education Commission of the States, which tracks education policy.
In this atmosphere, many books that explore race and racism have been incorrectly labeled critical race theory. At a school board meeting on Long Island last month, some parents objected to "Brown Girl Dreaming," by Jacqueline Woodson. A memoir written in free verse for young readers, "Brown Girl Dreaming" is about growing up as an African American and becoming a writer. What it is not, Ms. Woodson said in an interview, is critical race theory.
The issue, she said, "is not critical race theory. It's race."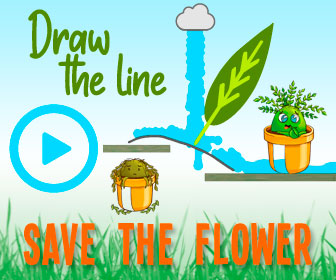 In June 2020, just after Mr. Floyd was murdered, sales of books about race and racism exploded. Titles in the discrimination category, which primarily includes books about race, sold 850,000 copies that month, according to NPD BookScan, which tracks the sales of most printed books. The previous June, that figure was 34,000.
The category has been strong ever since. In the first five months of 2021, books on discrimination sold three times as much as they did during the same period the year before, BookScan found, reaching about 90,000 copies in June. Sales of books about civil rights more than quadrupled in those same five months compared with a year earlier.
Even titles published years ago have done unusually well. A book from 1996 called "Critical Race Theory: The Key Writings That Formed the Movement," edited by the legal scholar Kimberlé Crenshaw, saw its sales more than triple from 2019 to 2020, according to its publisher, The New Press. Sales so far this year have already doubled last year's total.
There are still a lot more books exploring race in America from the left than from the right. Interest from progressives has been growing for years, as national attention has focused increasingly on issues of racism and racial disparities. But publishing moves slowly, and widespread outrage over critical race theory is relatively new.
"There may not be a lot of books in this category yet, but we're very excited about it," Mr. Spence said. "We think it's a big deal. We have not had this kind of visceral reaction from our target audience in a while."
Last summer, Bombardier Books launched an imprint called Emancipation Books, which describes itself as "devoted to publishing writers of color whose views are out of step with today's ideological conformity." That imprint has several books coming this fall on race and racism, including "Race Crazy: BLM, 1619, and the Progressive Racism Movement," by Charles Love, and "Red, White, and Black: Rescuing American History From Revisionists and Race Hustlers," an anthology the publisher described as a corrective to The New York Times Magazine's 1619 Project.
The emergence of these books reflect a broader and deepening split in the book business, where a small number of conservative imprints and independent houses serve a large and hungry readership on the right.
While the staff at mainstream houses have long leaned left politically, publishers have traditionally put out books from across the political spectrum, and the conservative market has been lucrative for them — three of the top ten New York Times nonfiction best sellers this week are conservative titles. Many of these books are published by imprints specifically for conservative authors, staffed by their own sets of editors.
But in recent years, often in response to outcry among staff, that has started to shift, and big houses have moved away from publishing more conservative and controversial writers. At the same time, conservatives are increasingly creating their own publishing ecosystem, rather than operating from within dedicated imprints at major publishers. Donald Trump Jr. published his first book, "Triggered" with Center Street, an imprint of Hachette, but last year chose to self-publish his second book, "Liberal Privilege."
So far, conservative independent presses generally haven't been able to compete in terms of advances they can offer authors. What they offer instead is sometimes a profit-sharing model, along with an assurance that a book won't be canceled because of outrage on Twitter or among publisher staff. And editors there position themselves as eager to work with conservative writers.
"Not only is everybody here enthusiastic about the book — everybody working on the book will like it, and like you — but we know the market," said Mr. Spence of Regnery. "We know how to sell conservative books to conservatives."
This summer, former executives from Simon & Schuster and Hachette started All Seasons Press, a conservative house that described itself as "welcoming those authors who are being attacked, bullied, banned from social media and, in some cases, outright rejected by politically correct publishers." And a Washington public relations firm called Athos has started a literary agency representing conservatives like Scott Atlas, Donald Trump's former coronavirus adviser, and Christopher Rufo, a senior fellow at the Manhattan Institute and the director of its initiative on critical race theory, who recently sold a book about the theory to Broadside. Mr. Rufo has been credited with bringing outrage over critical race theory into the conservative mainstream.
"It's the same thing, honestly, as with the left/right divide," said David S. Bernstein, publisher of Bombardier Books and Emancipation Books. "We all know we're publishing increasingly divisive books that have no audience on the other side; everybody in political publishing does this."
"It's a chicken-and-egg thing," he continued. "Are we driving the divide, or are we reflecting the divide?"
Source: Read Full Article