Earlier this week I crouched on my living room floor, laptop open before me, in the small space that for the past year has contained so much of my physical activity: YouTube yoga, Zoom Pilates, Instagram Live dance classes. This time, I was watching an instructional video for dancing in a much larger area — the 55,000-square-foot Drill Hall at the Park Avenue Armory — alongside other people.
As live indoor performance slowly returns to New York, the Armory, with the advantage of all that space, is hosting "SOCIAL! the social distance dance club," which began a sold-out run on Tuesday. Billed as an "interactive and experiential movement piece" and "a communal moment of cathartic release," the event is basically an elaborate means of bopping around to music, with strangers, in a big room.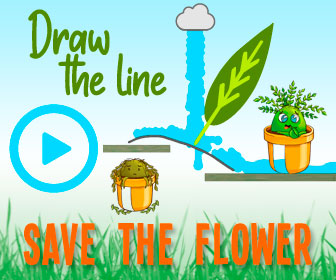 As the last year has taught us, we shouldn't take such an opportunity for granted. But for me, "SOCIAL!" never really took off, at least not into catharsis territory. Conceived of by the choreographer Steven Hoggett, the set designer Christine Jones and the dance-obsessed musician David Byrne — a trio with many Broadway credits among them — the show invites 100 participants to groove in their own spotlights, each six feet in diameter, spaced 12 to 15 feet apart throughout the Drill Hall. (The creative team also included the choreographer Yasmine Lee and the D.J. Natasha Diggs.)
Over an easy-to-dance-to playlist that jumps from Daft Punk to James Brown to Talking Heads, Byrne's recorded voice offers a steady stream of verbal cues: Move like you're on a New York City sidewalk ("don't step on that pizza"); now like a zombie; now slow it down, hands in the air.
Entering the Drill Hall on Tuesday, I found the first glimpse of the "dance circles" — rows upon colorful rows dotting the vast floor — to be exhilarating, full of possibility. But being confined to them for an hour of loosely instructional dance was less so. At times, strangely, the experience felt no more freeing than dancing alone in my cramped, creaky living room.
Maybe it was the tight control at every step of the event — a perhaps inevitable aspect of institutional live performance for the foreseeable future — that hampered letting go. The part in the Drill Hall was just half of the logistically complicated evening, which began with a temperature check and rapid coronavirus test in the Armory's backstage corridors; the granting of a numbered "passport" for each participant, to be worn around the neck with a lanyard; and a wait of about one hour for test results in rooms near the main hall.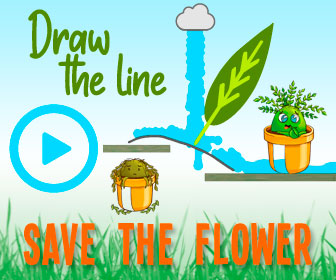 As we sat waiting, a compilation of (unfortunately uncredited) popular dance videos played, seemingly sourced from YouTube and intended to get us ready to move: a flash mob at a train station; a freestyling guard at Buckingham Palace; a soul line-dancing class. The message: Anyone can dance! Yes, even you. These alternated with the instructional video sent to ticket-holders in advance, in which Byrne, himself an invitingly imperfect dancer, demonstrates a series of simple moves — a haphazard hip wiggle, a "stopping traffic" gesture — so that we all might dance in unison at the end of the show.
Once situated in the Drill Hall, with firm directions not to leave our designated circles, we oriented ourselves toward the glamorous person at its center: the dancer Karine Plantadit, in the role of DJ Mad Love, presiding over two laptops on a raised platform. Together with "dance ambassadors" planted throughout the space — dancers who knew what they were doing and didn't hold back — she provided a visual and energetic anchor, someone to follow if we were lost. By way of introduction, the voice of the performance artist Helga Davis sought to reassure that we might feel shaky in this unfamiliar experience, but that was OK.
As Byrne's voice took over, starting us off with a hand-sanitizing dance (rubbing the palms together, flicking the imaginary excess off the fingers), I tried to relax and have a good time. I looked at the people around me. Some were jamming; others, like the man who spent the whole show standing still with his thumbs in his pockets, were not. I landed somewhere in between, with bursts of inspiration swallowed by spells of disappointment, even sadness.
Dancing at a 15-foot distance from people you don't know, even in near-unison, does not, alas, fill the void of a year without dancing together. And the show's attempts at some kind of healing — as Byrne acknowledged that "all of us have had a loss," or declared that "we will rise again" — landed as trite and tepid against the emotional complexity of the past year.
It was also hard not to bristle at his claim, during a brief opening history of the Armory, that "what used to be a social club for the elites is now available to everyone." In this case, after a year of heated and necessary conversation about equity in the arts, "everyone" was anyone with $45 (plus fees) who snagged one of a small number of tickets for the privilege of dancing safely indoors.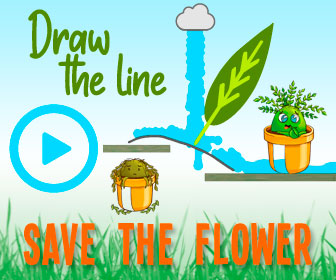 At the end, Byrne told us we were all V.I.P. members of the social distance dance club. Surely this was meant as welcoming and light. But it didn't bring me closer to those who were there, and only made me feel farther from those who weren't.
SOCIAL! the social distance dance club
Through April 22 at the Armory, armoryonpark.org
Source: Read Full Article