Broadway producers and theater owners, concerned about whether fans are ready to return as dozens of shows prepare to start or resume performances, have banded together for an industrywide marketing campaign aimed at persuading Broadway's core audience to purchase tickets.
Gone are the days when the booming industry was focused on expanding its reach to tourists from China and Brazil. Now, as the longest shutdown in history nears an uncertain end, an anxious industry is more focused on bringing back fans from New Jersey and Connecticut.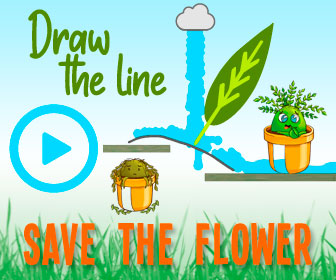 On Monday, the Broadway League will begin a "This Is Broadway" campaign that it plans to roll out on screens not only across the five boroughs — at subway and bus stations, in taxis and Wi-Fi kiosks, and on a giant electronic cube in Times Square — but also through social and news media platforms with a broader geographic reach, including YouTube, Facebook, Hulu, Condé Nast, CNN, The New York Times and more. The campaign, aimed squarely at people from the East Coast who before the pandemic enjoyed seeing Broadway shows, seeks to serve as a reminder of all that Broadway offers.
The campaign is anchored by a 2.5 minute video, featuring snippets of 99 shows, such as "A Chorus Line" and "Hamilton," and narration by Oprah Winfrey. The spots will be excerpted in 30 second, 15 second and 6 second digital ads.
The marketing material points consumers to a new website, thisisbroadway.org, that features, describes and links to sales sites for every Broadway show that will be onstage this season; two shows, "Springsteen on Broadway" and "Pass Over," are already running, and 15 more plan to start performances in September. The site also features recommendations based on user interests, and information about safety protocols (all shows are requiring that patrons be vaccinated and masked).
"The goal is to let the world know we're back, and, specifically, to drive ticket sales for the first six months from the Northeast corridor and the Eastern Seaboard, which is where we believe is our best opportunity to put people in seats," said Charlotte St. Martin, the president of the Broadway League, which is a trade association representing theater owners and producers. The League has set aside $1.5 million for the campaign, but says that the campaign will have a broader reach, which they estimate will be worth more than $3 million in advertising value, thanks to discounted ad rates and support from other organizations.
The campaign is unusual for Broadway because individual shows usually do their own marketing. But this is an unusual time, when concerns about the Delta variant have made an already precarious reopening seem even more risky. The League, citing the atypical nature of this season, says it will not disclose box office grosses, but St. Martin said the industry's September sales are strong.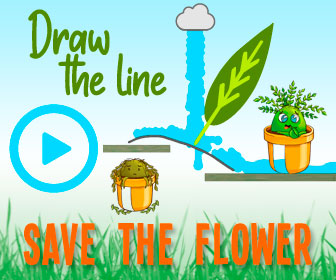 A City Stirs
As New York begins its post-pandemic life, we explore Covid's lasting impact on the city.
The Workers: We photographed more than 100 people who work in the service economy — cleaners, cooks, store clerks, fitness trainers — who were part of the hardest hit industries in the city.
The Economy: New York's prosperity is heavily dependent on patterns of work and travel that may have been irreversibly altered.
The Epicenter: The neighborhoods in Queens where Covid hit the hardest are buzzing again with activity. But recovery feels far away.
Dive Deeper: See all our stories about the reopening of N.Y.C.

"There will be shows, as there always are, that don't do well, and I'm sure they'll blame it on the pandemic," St. Martin said. "But I'm very encouraged."

Theater owners agreed to pool consumer data from a period of five years, including 17 million ticket sales in the Northeast, to improve the campaign's targeting, and multiple unions agreed to allow the use of archival video for advertising. Collectively the spots feature 113 shows, 735 performers, and one dog (Sandy, from "Annie," of course).

In addition to the video, the campaign will call attention to the industry in other ways as well. On Aug. 30, the Empire State Building will be lit up to celebrate Broadway's reopening. In collaboration with Audience Rewards, there will be a contest in which one person can win four tickets to all 38 shows now on sale. And, in collaboration with Playbill, there will be a mid-September festival and concert in Times Square.

The League has been determined since the start of the Broadway shutdown in March 2020 to find a way to promote Broadway as it returns, but the focus of the campaign has shifted as the Delta variant has rattled consumers.

"The hypothesis had been that the core audience is going to come back, and we should focus on the casual theatergoer," said Andrew Lazzaro, a consultant who helped design the campaign for the Broadway League. "But over the course of the summer, as the Delta variant took hold, positions changed — a lot of our data started to suggest that the core audience wasn't coming back at the level we needed, and we were able to pivot."

Lazzaro said their strategy is primarily aimed at a million people living between Maine and Virginia who, before the pandemic, were reliable theatergoers, interested in seeing what's new on Broadway, and accounting for a disproportionate share of ticket sales, but who now may need a bit of encouragement to resume the habit.

The campaign is scheduled to run through the end of the year. It overlaps with a $30 million promotional campaign by the city's tourism agency to lure visitors back to New York City.

Source: Read Full Article