What's on TV
COUNTRY MUSIC: LIVE AT THE RYMAN (2019) 8 p.m. on PBS (check local listings). Next week Ken Burns will unveil his newest documentary series: "Country Music," an eight-part, 16-hour chronicle of the genre's evolution that honors artists like the Carter Family and Dolly Parton. Gear up for that sonic journey with this concert special. Hosted by Burns and filmed in Nashville, Tenn., the event features appearances by several country artists, including Dierks Bentley, Rosanne Cash and Rhiannon Giddens.
VALERIE HARPER TRIBUTE 5 p.m. on MeTV. The Emmy Award-winning sitcom star Valerie Harper died last month at 80. She found her breakthrough role in the 1970s as Rhoda, Mary's Bronx-born neighbor in "The Mary Tyler Moore Show." That spawned the popular spinoff series "Rhoda," which ran for five seasons. Harper went on to star in several television movies and make appearances in a variety of shows, including "Sex and the City" and "The Simpsons." This three-hour tribute features select episodes from "Rhoda" and "The Mary Tyler Moore Show," including one in which Rhoda enters a beauty contest but struggles with self-doubt.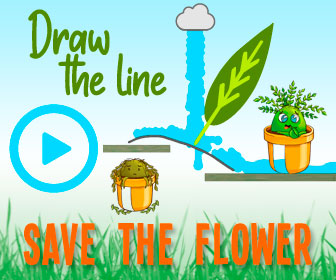 2019 BLACK GIRLS ROCK! AWARDS 8 p.m. on BET. The comedian Niecy Nash hosts this annual awards ceremony, which this year celebrates nearly a dozen black women for their achievements in music, entertainment and activism. Among the honorees are Regina King, Ciara and H.E.R. Brandy and Issa Rae are among the presenters, while performers include Common, Erykah Badu and India.Arie.
JUSTICE FOR ALL TOWN HALL 10 p.m. on MSNBC. The NBC News anchor Lester Holt moderates this town hall about prison reform and mass incarceration from Sing Sing Correctional Facility, a maximum-security prison in Ossining, N.Y. He's joined by a number of advocates and experts such as John Legend, the former attorney general Loretta Lynch and Bryan Stevenson, the executive director of the Equal Justice Initiative.
What's Streaming
CAVE OF FORGOTTEN DREAMS (2011) Stream on Mubi; rent on Amazon, Google Play, iTunes or YouTube. In 1994, three explorers discovered a limestone cave in southern France that contains what many believe are the oldest known paintings in history, some of which date back at least 32,000 years. More than a decade later, The New Yorker published a piece on the drawings which piqued the interest of Werner Herzog. The French government had closed off the cave to the public save for a handful of scientists. But it made an exception when Herzog requested permission to film inside. The result is this awe-inspiring 3-D documentary, which offers an up close look at a virtually untouched piece of history. One anthropologist interviewed in the film says he was so moved after seeing the drawings — a menagerie mostly etched in charcoal — that images of lions crept into his dreams for days.
Source: Read Full Article