Between network, cable and streaming, the modern television landscape is a vast one. Here are some of the shows, specials and movies coming to TV this week, March 8-14. Details and times are subject to change.
Monday
COMING TO AMERICA (1988) 10 p.m. on Paramount Network. In a recent interview with The New York Times, Eddie Murphy and Arsenio Hall discussed the comic chemistry that they share, which is a — perhaps the — key ingredient in this fish-out-of-water comedy. "I'm a stand-up comic and a guy who does TV," Hall said. "Eddie is a movie star. But we share with each other because the bottom line is we're both comfortable in our own skin." In "Coming to America," Murphy plays a prince from a wealthy African country and Hall plays his sidekick, in a journey that takes that pair to Queens, New York. The movie, directed by John Landis, immortalized Murphy and Hall's easy rapport; pair it with the sequel, "Coming 2 America," which was released last week.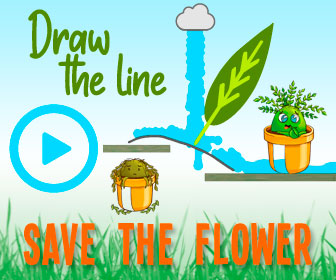 Tuesday
AMERICAN EXPERIENCE: VOICE OF FREEDOM 8 p.m. on PBS (check local listings). The life of the great contralto Marian Anderson — whose groundbreaking career included becoming, in 1955, the first Black singer to perform at the Metropolitan Opera — is covered in this documentary program, which debuted last month and airs again on Tuesday. Its appraisal of Anderson's life is built around footage of her famous 1939 performance at the Lincoln Memorial, which was attended by 75,000 people and became a symbolic moment in the civil rights movement.
COVID DIARIES NYC 9 p.m. on HBO. Five filmmakers in their late teens and early 20s capture their pandemic-era lives in this series of short, first-person documentaries. Several of the filmmakers' family members are essential workers, including a Washington Heights bus driver and a postal worker.
Wednesday
HARRIET (2019) 8 p.m. on HBO. Cynthia Erivo will return to screens later this month, playing Aretha Franklin in the third season of National Geographic's "Genius." It's not her first time embodying a foundational figure from America's past. Erivo played Harriet Tubman in this 2019 biopic, directed by Kasi Lemmons, which dramatizes Tubman's escape from bondage and her leadership in the underground railroad. Erivo's performance is "precise and passionate" and the film itself "rousing and powerful," A.O. Scott wrote in his review for The Times. Leslie Odom Jr. and Janelle Monáe also star, and the score is by Terence Blanchard.
CAKE 10 p.m. on FXX. This anthology series is called "Cake," but what it offers are more like cake pops: Little comedy shorts, both animated and live-action, that make it easy to consume more than you intended. The show's fourth season, which debuts Wednesday, offers an array of fresh shorts from a variety of creators.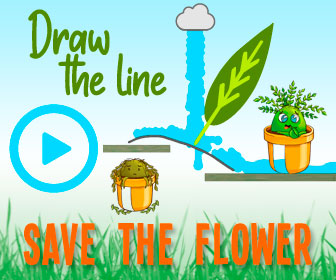 Thursday
TRUE HISTORY OF THE KELLY GANG (2020) 6 p.m. on Showtime 2. It was easy to miss the release of this film last April, when potential U.S. viewers would have been distracted by the newly arrived coronavirus (and by "Tiger King"). But fans of Westerns — intense ones — might consider giving it another look. The movie offers a fictionalized account of the life of the legendary outlaw Ned Kelly, who led a gang in Australia in the 19th century. George MacKay plays Kelly during the gang's final days, as they evade the law in Australian bush. The film, directed with elaborate flair by Justin Kurzel, is based on a Booker Prize-winning novel by Peter Carey — but Glenn Kenny, in his review for The Times, wrote that the language in the film pales next to the book's prose. "A climactic shootout with startling strobe-like lighting effects is undeniably impressive," Kenny wrote. "But the jumpy, springy qualities of the movie's visual style are unfortunately undercut by its verbal content."
Friday
EAST OF EDEN (1955) 6 p.m. on TCM. How do you heave "East of Eden," John Steinbeck's chunky and elaborate tale of two families in California's Central Valley, onto film? This adaptation, directed by Elia Kazan from a screenplay by Paul Osborn, does so by focusing on only a slice of the book. It casts James Dean and Raymond Massey as the sons of a strict Christian farmer, focusing on family tensions that deepen when the younger son (Dean) discovers that his mother (Jo Van Fleet), who he'd been told was dead, is alive and running a brothel in Salinas. He also develops a relationship with his older brother's girlfriend (Julie Harris). This was Dean's first leading film role, and he didn't exactly get a standing ovation from the Times critic Bosley Crowther. "This young actor, who is here doing his first big screen stint, is a mass of histrionic gingerbread," Crowther wrote a 1955 review. "He scuffs his feet, he whirls, he pouts, he sputters, he leans against walls, he rolls his eyes, he swallows his words, he ambles slack-kneed — all like Marlon Brando used to do. Never have we seen a performer so clearly follow another's style." The director, Crowther added, "should be spanked for permitting him to do such a sophomoric thing." Crowther did like the CinemaScope cinematography, though.
Saturday
THE 2021 NICKELODEON KIDS' CHOICE AWARDS 7:30 p.m. on Nick. After an admirably weird appearance alongside Maya Rudolph at the Golden Globe Awards last month, Kenan Thompson will take on full hosting duties for this year's installment of Nickelodeon's film and TV awards show, where his oddball humor will be served with a side of green slime. The nominees list has little overlap with the higher-brow awards shows. It includes Jim Carrey for "Sonic the Hedgehog" and Vanessa Hudgens for "The Princess Switch: Switched Again."
Sunday
THE 63RD ANNUAL GRAMMY AWARDS 8 p.m. on CBS. Taylor Swift, Billie Eilish, Dua Lipa, BTS, Harry Styles, Cardi B and Megan Thee Stallion are among the performers at this year's Grammy Awards ceremony, which will be hosted by Trevor Noah on Sunday night. (The broadcast will mix live and recorded performances.) Swift, Lipa and Beyoncé dominate the nominees list; other performers up for multiple awards include the rapper Roddy Ricch, who will also perform, and the singer-songwriters Brittany Howard and Phoebe Bridgers.
Source: Read Full Article