Shopping in stores almost seems like a thing of past due to the astronomical growth of e-commerce during the COVID-19 pandemic. One of the biggest sites to blow up during our stay at home status was Shein, a China-based fast-fashion retailer that offers cute clothes at cheap prices. The online company, which was founded by Chris Xu in 2008, saw its revenue top 63.5 billion yuan (or $10 billion USD) in 2020 — more than a 100 percent increase from 2019, per Business of Fashion.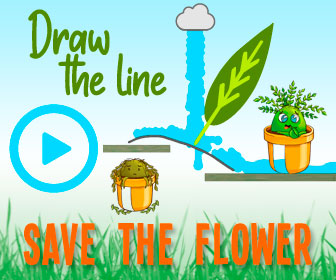 On top of that, the brand's recognition on social media has grown immensely in the last few years (as of publication, they boast 19.4 million followers on Instagram). They've also partnered with celebrities like former "Bachelor" star Hannah Godwin (whose fiancé, Dylan Barbour, spilled the tea on all things Bachelor Nation) for even more exposure. 
So why is everyone so obsessed with this website, anyway? Well, the insanely low prices are a good start. You can buy a decent quality top, matching shoes AND a purse for under $30. Sounds almost too good to be true, but it's not. On that note, we have compiled a list of some of the highest-rated products on Shein's site, from cute tops to on-trend bottoms. 
Here are Shein's highest-rated tops
There's a number of tops that are quite popular on the site, but here are our favorites. Starting off the pack is the Split Front Frill Trim Drawstring Crop Top ($11). This burgundy colored blouse is so fun and perfect for in-between the spring and summer season, as it features long sleeves and a tiny, ruched body. You can pair it with jeans for a more casual look, or a chic skirt for a night-out. 
Coming in second place is the Contrast Trim Scallop Edge 2-In-1-Blouse ($12). As we all start to slowly head back to the office, we can no longer hide ourselves behind muted Zoom call meetings. This collared-top is a great way to make a statement on your first day back, as it's not only professionally cool, but really convenient in that it features a 2-in-1 design. Pair it with black dress pants and pumps for the ultimate Girl Boss look.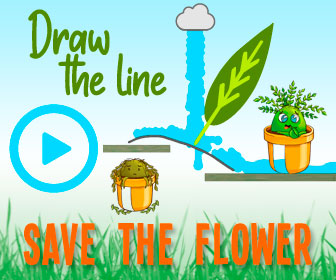 Lastly, the Form-Fitting Cropped Tee ($6) needs to become a staple in your wardrobe. This piece will go with everyone's style (as it comes in numerous colors) — need we say more?
What are Shein's highest-rated bottoms?
Next on the list is our top three picks from the highest-rated bottoms on Shein's website. Don't worry, we've included some comfy options (because after a year in sweatpants, the idea of wearing jeans for 12-hour work days sounds horrific). First up are the Cuffed Tapered Pants in black ($13). These pants are the perfect blend of formal and cozy. You can dress them down with sneakers and a crop top or dress them up with stilettos and a nice flowy blouse. Double win. 
Second on our list are the Pull-On Ripped Jeggings ($16). These distressed bottoms are perfect if you're looking for a more rock-n-roll look. They feature a flattering high-rise waist that works with any body type, and rips around the knees. Rock them with a concert tee and a pair of combat boots for a look that stomps (plus they're comfy, a double win). 
Lastly, we have the Box Pleated Palazzo Pants ($20). These wide-leg pants are for you if you're looking to bring some versatility to your wardrobe. Their high-rise design works with both crop tops and longer-body blouses, which means you can sport them for different types of occasions like boozy brunch with the girls or an important business meeting.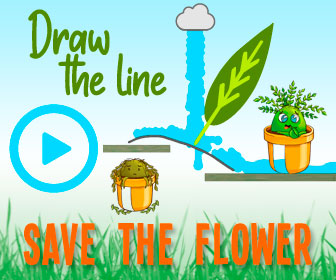 Summer's called, and these high-rated bathing suits have answered
Of course, we had to include bathing suits! With the summer approaching and beaches finally reopening at a somewhat-normal capacity, this may be the most important category of them all. If you need a guide as to what bathing suit is best for your body type, we've got you covered. And remember, every body is a swimsuit body. Let's start with the Underwire High Leg Bikini ($9). Who doesn't a love a good high-leg bikini? The 1980s-inspired look is flattering on anyone and timelessly chic. The lightly-padded bra also features underwire for additional support while you're splashing around in the water (yay!). 
The next swimsuit to add to your cart is the Crochet Lace Trim Plunging One Piece Swimsuit ($10). It's hard to believe that one-pieces used to be considered "uncool" at some point, as they are everywhere now! Your bathing suit collection should include one as well, so why not this playful piece? With its halter neck design and plunging neckline, its the perfect mix of both sexy and classic. 
Finally, the Smocked Low Rise Bikini Swimsuit ($11) is for you. This two-piece bathing suit features a flattering scrunchie design and comes in an assortment of bright colors that are sure to compliment any skin-tone. The top also features a fun spaghetti strap design (nostalgia, much?).  
Here are Shein's highest-rated dresses
Finally, we have dresses. There's nothing like busting out your dresses for the spring weather, but if your closet needs an upgrade, here are some perfect options from Shein. First up is the Gingham Print Cami Dress ($12). This dress is so preppy and perfect for any summer event you have planned. It's airy and made from cotton, making it ideal for high-temperature days/nights. Pair it with a sandals for a night out, or sneakers for a walk through a park!
You're going to need to bust out your wallet, because the Sunflower Print Crisscross Cami Mini Dress ($15) is too cute not to have. It's hard not to love this vibrant sunflower dress! It's both playful and wholesome so you can sport it a family event or at a picnic with friends. Some pluses — it features a high-waistline and adjustable shoulder straps for a custom look. Pair it with wedges and a straw bag for a winning look. 
The last item you should add to your shopping cart is the Rolled Short Sleeve Mini T-Shirt Dress ($12). This loose, short sleeve dress is as trendy as it is cozy, making it a good option for running those daytime errands! Sport it with a denim jacket for an ultra-cool look. Happy shopping! 
Source: Read Full Article