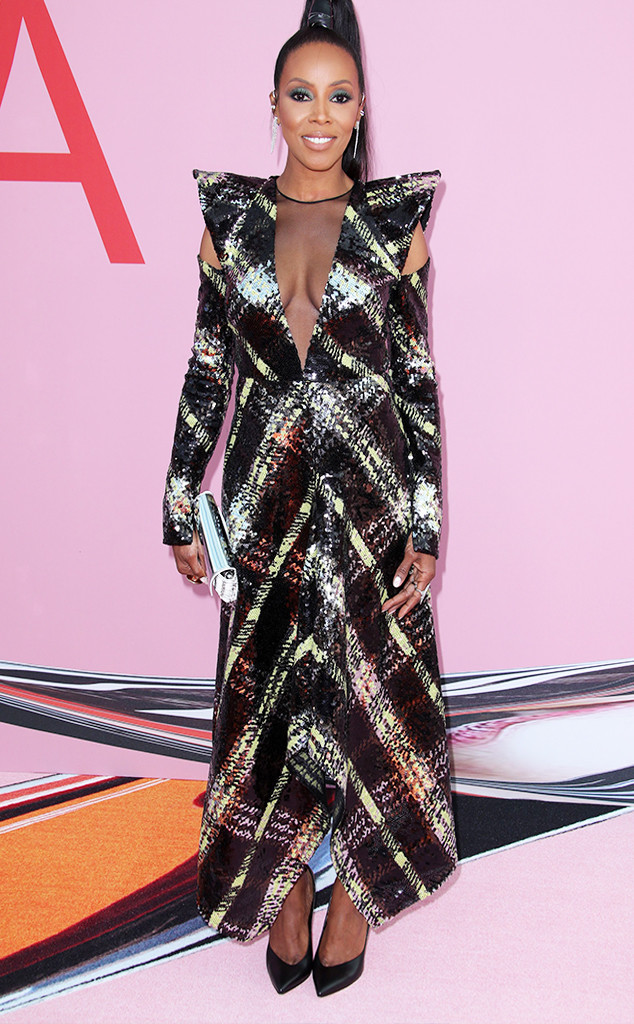 Matt Baron/Shutterstock
June Ambrose sparked some controversy on Monday night at the 2019 CFDA Awards.
Ambrose hosted the red carpet show, which was live-streamed online, before the star-studded event at the Brooklyn Museum. The stylist chatted with all kinds of fashion icons and celebrities on the carpet, but she made one comment that immediately received lots of flak online.
At one point, Ambrose spoke with the entrepreneur Hannah Bronfman. She asked Bronfman what designer she was wearing, and she said she was wearing Kate Spade.
Ambrose called Spade "another one of my favorite American designers."
"Are you here with Kate? Is she here?" Ambrose inquired of Bronfman. "Did you come before her or did she skip by me?"
Bronfman, who looked elegant in a pastel pink dress with yellow flowers on it, appeared visibly flustered for a moment.
"Well, the team from Kate is here, we're four," Bronfman said.
Bronfman attended the CFDA Awards with Booksmart stars Beanie Feldstein and Molly Gordon as well as Stranger Things actress Sadie Sink. The four women all posed with Kate Spade Creative Director Nicola Glass earlier in the evening.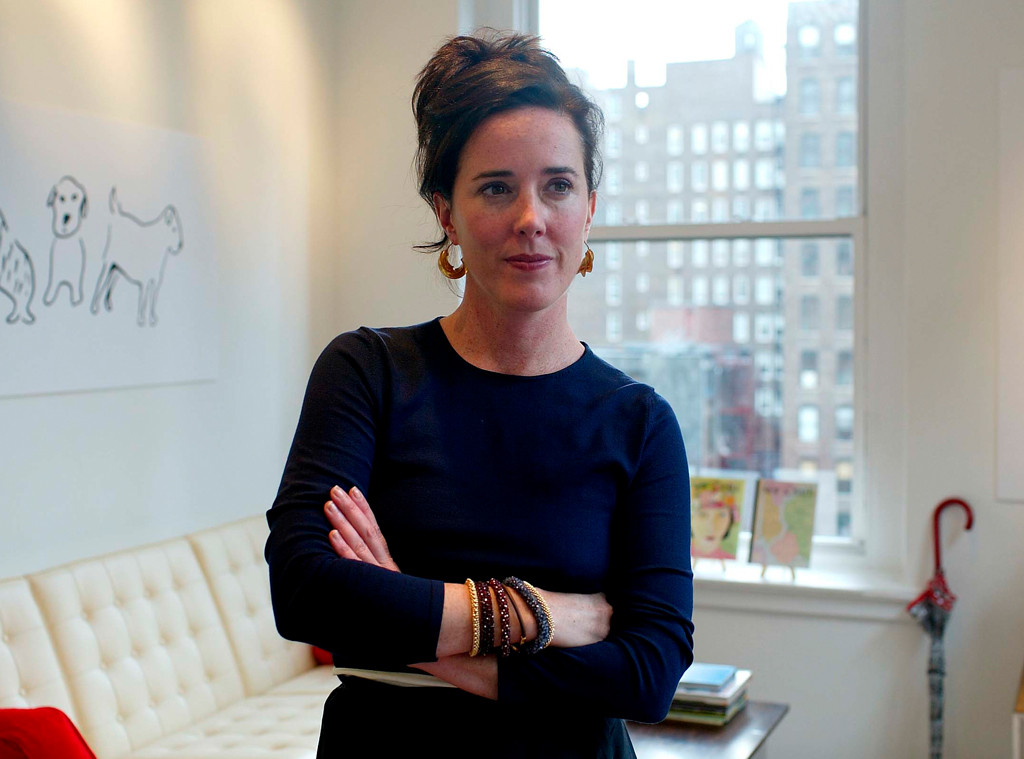 Wendy Maeda/The Boston Globe via Getty Images
Ambrose's questioning about Spade caused so much backlash because the renowned designer was found dead from apparent suicide in her New York apartment almost a year ago to the day. She died on June 5, 2018. Her death shocked the world and tributes poured out in honor of her that day and later on.
Amrbrose briefly referred to her gaffe without ever mentioning it by name towards the end of the live stream. She concluded with, "It has been my honor and pleasure to host, screw up and cause chaos tonight on this carpet for you. I hope you enjoyed and learned as much as I did."
So far, she has not made any other comments about the mistake.
View this post on Instagram
beautiful night at the @cfda awards with nicola, @mollsterg, @beaniefeldstein, @hannahbronfman and @sadiesink_. ✨#cfdaawards #katespade #loveinspades
A post shared by kate spade new york (@katespadeny) on
Aside from Ambrose's comment, the CFDA Awards red carpet was packed with unforgettable looks and styles. Some of the biggest names in Hollywood and fashion attended the awards, including Jennifer Lopez, Bella Hadid, Gigi Hadid, Michael Kors, Marc Jacobs, Brooke Shields, Elsa Hosk, Ashley Graham, Yara Shahidi and more.
This year, CFDA honored J.Lo with the prestigious Fashion Icon Award and turned heads when she arrived at the museum in a two piece Ralph Lauren outfit. Diane Von Furstenberg said in a statement in April about the artist, "Jennifer Lopez uses clothes as a way to express confidence and power."
President and CEO of CFDA Steven Kolb echoed that and said, "Jennifer Lopez's style is bold, uninhibited, and always memorable."
See what all your favorite stars wore on the red carpet at the awards and check out the complete list of winners here.
E! News has reached out to Ambrose's team.
Don't miss E! News every weeknight at 7, only on E!
Source: Read Full Article