Around the world, Disney theme parks and resorts vary in what food items they offer.
Some iconic menu items from the North American Disney theme parks include Mickey Mouse-shaped soft pretzels, desserts inspired by "Frozen," and variations on the parks' beloved Dole Whip float.
Famous international menu items include croque monsieur sandwiches, crepes, and steamed buns.
Visit Insider's homepage for more stories.
From Disneyland Paris to Walt Disney World and Epcot in Orlando, Florida, one of the best parts of visiting a Disney park is trying out its menu items.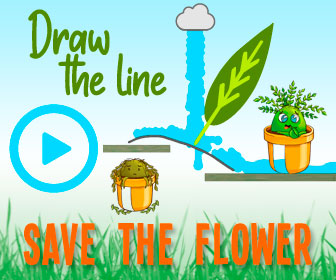 Menu items vary from state to state and country to country. However, some foods stand above the rest and are a must-try once you eventually find yourself back at the parks.
Here are 20 iconic Disney theme park menu items from around the world.
Joffrey's Coffee & Tea Company is the official coffee provider for Disney World and Disneyland.
The coffee company has been bringing coffee drinks to Disney park-goers since 1995. From specialty lattes to iced drinks, the menu has everything to fuel a day of park-hopping.
When it comes to iconic Disney Parks menu items, the Mickey pretzel is a salty treat you can't miss.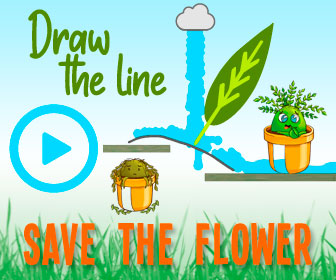 The pretzel, which can be found at Disney World in Orlando, Florida, and Disneyland in California, comes with cheese sauce and typically retails for $6.79.
Disney recently released a recipe for how to make the snack at home.
The Dole Whip float is one of the most famous Disney Parks menu items.
Dole Whip, pineapple-flavored soft serve, has gained a cult following over the years and can be found at all Disney Parks in the US. Plus, at Animal Kingdom's Tamu Tamu Refreshments, adult Disney fans can even purchase a boozy version of the tropical dessert.
Mickey ice cream bars are available in all Disney Parks in the US.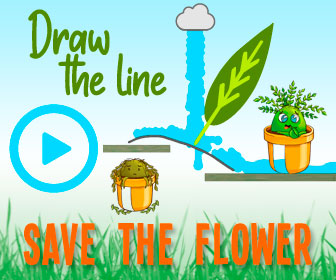 The chocolate-covered vanilla ice cream bars are a quintessential and super-popular Disney Parks menu item, so much so that they've even been spotted being sold in grocery stores.
Mickey-shaped waffles can be found at a number of locations across Disney World and Disneyland.
Disneyland Paris also serves Mickey waffles topped with chocolate, honey, or fruits, as well as a savory version topped with smoked salmon.
The turkey leg is one of Disney's most iconic and hearty park foods.
Turkey legs have been sold at Disney since the 1980s. Popular at Renaissance fairs, the meaty snack first arrived via a small food cart in the Magic Kingdom's Frontierland.
Visitors to the Magic Kingdom in Orlando, Florida, can now find the huge turkey legs being sold at Liberty Square Market for $12.49, but they can also be found at all six North American Disney parks.
Inspired by Disney's "Frozen," the Arendelle Aqua Cone can be found at Disney World theme parks.
Available at Storybook Treats in the Magic Kingdom, the cone features cotton candy soft serve topped with sugar Mickeys and cotton candy sugar in a blue sugar cone.
While you can only find this specific treat at Disney World, Disneyland offers a host of other Arendelle Aqua treats like Arendelle Aqua macarons, churros, and cake pops.
The loaded hot dogs at Casey's Corner on Main Street USA in Disney World are a fan-favorite menu item.
In addition to loaded slaw dogs, the joint sells bacon and macaroni and cheese-topped hot dogs, chili-cheese dogs, fries, and more.
Mickey-shaped cake pops are a small yet iconic Disney Parks menu item.
Mickey cake pops can be found just about anywhere desserts are sold in both Disney World and Disneyland and come in multiple different designs.
Mickey ice cream sandwiches can be found at snack carts throughout the North American Disney Parks.
Mickey cookies and cream ice cream sandwiches, which are a fan-favorite item at the North American Disney theme parks and resorts, are served frozen and gradually melt as visitors walk around the park.
Once visitors cross into Epcot in Disney World, park-goers can taste foods from around the world — like this giant pretzel inspired by German street food.
The pretzels can be found at the Bier und Brezlen cart in the Germany Pavilion and at Baseline Tap House in Hollywood Studios. The soft pretzels come served hot with spicy mustard or beer cheese mustard, and are famous for being larger than most people's heads.
Guacamole from the Mexico Pavilion is another fan-favorite menu item from Disney Epcot.
Paired with a margarita, this Mexican food item is beloved by park-goers and chefs alike.
While strolling through Epcot's United Kingdom Pavilion, visitors can munch on some classic fish and chips.
Sold at the Yorkshire County Fish Shop, the iconic menu item comes with two strips of fish served with chips and costs $11.49.
Another iconic Disney Parks item is the Grey Stuff from Disneyland in California.
Officially named Grey Stuff Gâteau, the menu item costs $5.99 at the Red Rose Tavern in Fantasyland and consists of white chocolate mousse and red velvet cake with a raspberry center on a sugar cookie.
The fried chicken from Plaza Inn in California's Disneyland park is raved about.
The fried chicken specialty comes with three pieces of seasoned and fried chicken, mashed potatoes, a buttermilk biscuit, and a side of vegetables, and is considered one of the best entreés in Disneyland.
The Dole Whip donut from Disneyland is a pastry version of the iconic soft-serve.
Available at the Jolly Holiday Bakery Cafe on Main Street USA in Disneyland California, the donut features all the beloved flavors of the original Dole Whip. It is filled with pineapple-flavored filling and topped with pineapple icing and toasted marshmallow meringue.
The grilled cheese sandwiches from Toy Story Land in Hollywood Studios are another fan-favorite menu item.
Sold at Woody's Lunch Box, the grilled cheese sandwiches are so popular that in honor of National Grilled Cheese Day, Disney decided to release the famed recipe.
In Disneyland Paris, visitors can find Disney spins on traditional French fare, like this Nutella crepe.
Disneyland Paris also offers fresh powdered sugar crepes.
Another popular Disneyland Paris menu item is the croque monsieur from Market House Deli.
Guests can choose between a classic croque monsieur with ham, cheese, and bechamel, or one with turkey instead of ham.
Crystal Lotus in Disneyland Hong Kong serves a lot of popular Disney-inspired food, but these character-themed buns are among the park's most famous offerings.
The restaurant has served everything from buns shaped like pigs to others that look like the aliens from "Toy Story," Mike Wazowski from "Monsters Inc.," and Olaf from "Frozen."
Source: Read Full Article