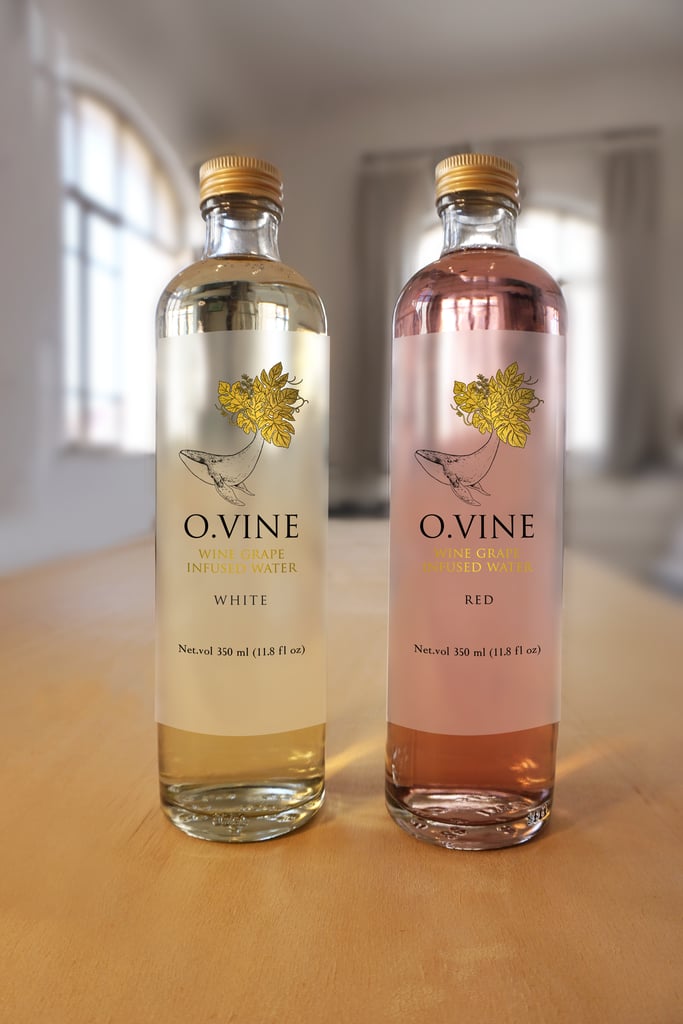 This Wine-Grape-Infused Water Is a Low-Calorie Alternative to That Glass of Chardonnay

In today's booze news, nonalcoholic "wine" water exists, and we are very intrigued. Steeped with wine grape skins and seeds in a process that prevents the wine from oxidating, O. Vine's Wine Water retains the color, flavor, and fragrance of wine without the alcohol. The best part? It's only 25 calories!
Wine Water Ltd. teamed up with Practical Innovation, an Israeli startup, to create the line of drinks that have yet to be released in stores. But what's the point of wine without the alcohol? For starters, you don't have to worry about getting a hangover after a glass (or three) of this wine-flavored drink, and you still get the added benefits of the grapes' natural antioxidants without the preservatives or added colors.
Another plus? Because the company upcycles remaining grape seeds and skins, the brand has an environmentally friendly impact. "Our mission was to create a pure water sensation that not only inspires consumers to appreciate wine's complex flavors and aromas, but also leverages sustainable principles by reusing the skins and seeds from the wine grapes remaining from the winemaking process," said CEO Tal Leizer, according to a press release.
Source: Read Full Article