Omaha Steaks is a well-known direct-to-consumer retailer of steaks, burgers, and most meats that you could cook on a grill. Known widely for its ease of use and variety of gourmet boxes, the brand is widely recognized and a treat for many. What is less well-known is that the company is over a century old. Bruce Simon and Todd Simon are the fifth-generation leaders of this 102-year-old business (via Provisioner Online). Describes Todd, "…today we're the largest direct-to-consumer marketer of steaks and gourmet foods, complete with a foodservice division, 58 company-owned retail stores and a national business gifts and incentives department."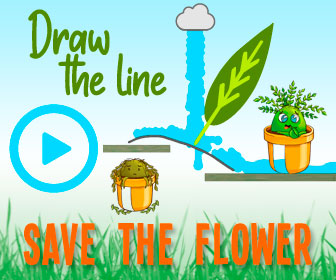 The company was born from humble roots in 1917 with father J.J. and son B.A Simon founding the Table Supply Meat Company in Omaha, NE (via Omaha Steaks). The management was passed from the founders to their descendants including B.A.'s son Lester and his sons, Stephen, Fred, Alan. Bruce Simon is Alan's son and now President and CEO while Todd Simon is the son of Fred and Senior Vice President.
As Todd likes to describe, "I like to say that Omaha Steaks really is an overnight success that took 100 years."
Omaha Steaks sells more than just steaks
Steaks may be what made Omaha Steak brand famous, but did you know you can also order caviar on the site? Omaha Steaks is a direct-to-consumer food service, and by that they now mean full-service. In addition to their famous signature beef, the company provides all sorts of seafood including $149 Russian Osetra Caviar, as well as more common "surf" like fish fillets from grouper to swordfish and shellfish like lobster, clams, and oysters (via Omaha Steaks). You can add starters and sides like soups, stews, charcuterie plates, and even a cauliflower gratin to complete your meals. 
Add a pork and bacon burger patty to your food box or season your own with a selection of signature herbs and spices from the Omaha Steaks pantry. Don't forget dessert, as you can browse through a choice of wines and after-meal sweets to help create the whole package. Filet mignon with twice-baked potatoes, caramel custard, and a nice merlot anyone?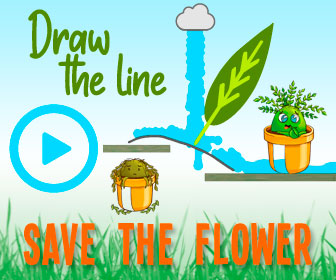 Peyton Manning is not an Omaha Steaks spokesperson
Peyton Manning is a famous NFL quarterback who was at one time known for shouting the word "Omaha, Omaha" while playing on prime time television. His Omaha calls became so repeated that Omaha Steaks themselves joked about the reference in 2014, "Woke up to 652 missed calls from #PeytonManning. #OmahaOmaha" (via Twitter). While this is all just fun and games, experts speculated that if Manning had started shouting "Omaha Steaks" instead of "Omaha" at the Superbowl, his endorsement could have been worth between $400,000 and $1.3 million (via Business Insider). 
It wasn't until 2017 that Manning finally confirmed the meaning of the word, stating, "Omaha was just a indicator word," (via CBS Sports). "It was a trigger word … 'Hey, we'd gone to Plan B, there's low time on the clock.' It's a rhythmic three-syllable word, 'O-ma-ha, set hut.'"
You never know though, he might have been eating some delicious Nebraska steaks for dinner when the inspiration hit.
Your steaks might not actually be Nebraskan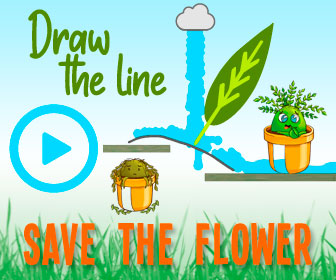 Omaha is just one city, and Nebraska is a state that may be hard-pressed to keep up with the full demand of Omaha Steaks on its own. The Omaha Steaks website notes that all cattle are directly sourced from the Midwest (read nearby, but maybe not Nebraska). The company advertises that these cattle involved are grass-fed and grain-finished. Highly trained butchers ensure top-quality cuts with marbling and a 21-day aging process. 
Quora users are a bit more skeptical, however, as many people have searched to find the direct sourcing info for this mega-brand. "They don't raise the cattle, they purchase, cut and package the meat for sale. One thing that I found unusual was that other than being USDA inspected, they don't tell you the grade of their beef," (via Quora). The user goes on to add, "I'm sure their products are fine…" alluding to the fact that even if the cows aren't Nebraskan, other than being frozen, there isn't anything about the quality that's blatantly objectionable.
Omaha Steaks makes pet food, too
That's right, you no longer have to share your favorite mail-order steak with the family pet — just add their treats to your order of human food. Says spokesperson Todd Simon, "We understand that Americans love their dogs and consider them family. That is why we wanted to offer a line of premium ingredient dog treats that our customers could trust," (via Omaha Steaks). That bite of steak you've been slipping under the table is likely better quality food than many cheaper dog foods, but filet mignon is not in the budget for most pet owners. 
Omaha Steaks now offers a line of pet treats including Real Beef Bone Chews as well as pig ears, biscuits, and canine-friendly jerky. If you have a picky pup, they offer combo packs ranging from about $18-$30 which you can bundle with your human order for savings on shipping.
As the coronavirus pandemic has changed many of our routines and consumer habits, this food-by-mail service is only likely to get bigger. We'll keep a lookout for new product selections and novelties on the horizon.
Source: Read Full Article