Attention, Trader Joe's shoppers: Produce prices are about to get even lower.
On a recent episode of the store's new podcast, Inside Trader Joe's, Jack Salamon—the category manager for produce—revealed that TJs is dropping its prices for a good cause.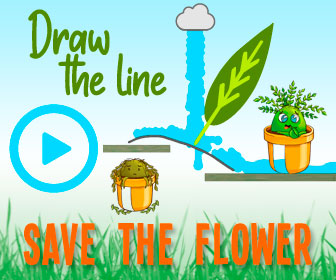 You see, Trader Joe's is making an effort to reduce the amount of plastic packing materials, which—lucky for us—resulted in a price cut.
"The cost of putting those two little heads of garlic in a sleeve added a lot to our costs. But now, you can go to Trader Joe's and get a big clove of garlic for 49 cents," Salamon said.
65 PHOTOSEverything new to Trader Joe's in 2019See GalleryEverything new to Trader Joe's in 2019
Bloody Mary Salsa
Think of the brunch cocktail, but in dip form. According to Trader Joe's,"this tomato base is buoyed by sour pickling brine and nose-tingling horseradish, along with red jalapeño peppers and green chile peppers for heat."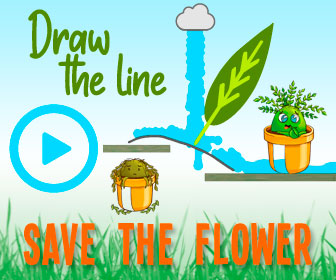 Launched in June 2019
Mini Meyer Lemon Flavored Biscotti
These mini biscotti are cooked twice so they're extra crunchy and pack in the flavor of real Meyer Lemon. Get them for a limited time!
Launched in June 2019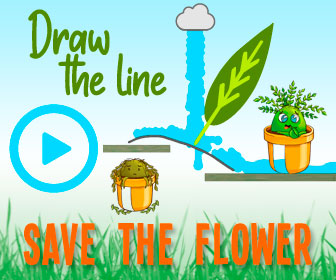 Organic Cold Pressed Green Juice Beverage
If you're not so great about fulfilling your serving of fruits and veggies each day, you should pick up one of these. Each bottle contains one cucumber, two stalks of celery, a quarter of a grapefruit, a quarter of a head of lettuce, one kale leaf, four spinach leaves, six sprigs of parsley, a teaspoon of mint tea, and a dash of lemon.
Launched in June 2019
Green Tea Mochi
Trader Joe's is bringing back mochi under its private label, and the first flavor in its lineup is green tea. According to Trader Joe's, it's made with real green tea leaf powder and colored with turmeric extract and spirulina.
Launched in June 2019
Soft Baked Peanut Butter Chocolate Chip Cookies
Call it a miracle! These cookies have a soft and chewy texture that lasts for weeks, but are made without all those yucky preservatives. Plus, they're super, duper peanut-y, made with peanut butter, peanut oil and dry roasted peanuts.
Launched in June 2019
Honey Pale Ale Mustard
Sold for a limited time while supplies last, the Honey Pale Ale Mustard starts with a base of honey mustard that's combined with craft pale ale from an independent brewery in Northern California for a hoppy, earthy taste.
Launched in June 2019
Banana Date Nut Bread Crisps
It's like your favorite bread, but made crispy and crunchy. Trader Joe's makes these by baking bread, slicing it thinly and baking it again. Eat it like a cracker with cheese and fruit or chow down like it's a crispy cookie.
Launched in May 2019
Cold Brew Coconut Cream Lattes
These cold brew lattes—in original coffee and caramel spice flavors—will wake you up with a smile (especially our dairy-free and vegan friends!).
Launched in May 2019
Organic Crumbled Feta Cheese
It's darn good feta cheese, but made organic with cow's milk (instead of traditional sheep's milk).
Launched in May 2019
Ghost Chili BBQ Sauce
Ghost peppers are HOT! But combined with sweet BBQ sauce, it's more than doable.
Launched in May 2019
Dark Chocolate and Milk Chocolate Covered Mini Pretzels
While it's true Trader Joe's has had chocolate covered pretzels in the past, these are an upgrade from a new supplier with a new recipe. Think darker and better quality of chocolate.
Launched in May 2019
Benne Wafer Cookies
These cookies (pronounced like "benny") are made from a wheat flour cookie batter and benne (a variety of sesame seeds). They're baked crispy and have a candy-like texture that's nutty, maple-y and oh, so good.
Launched in May 2019
Jalapeño Sauce
If you've ever been to Austin, Texas, you've tried their creamy jalapeño sauce that's goes great on just about anything. Well, this is a lot like that—not too spicy and creamy (yet it's vegan!).
Launched in May 2019
Sparkling Watermelon Juice
This juice has zero grams of added sugar, only the stuff derived from fresh watermelon juice. It's sweet and bubbly and perfect on its own or poured into a cocktail.
Launched in May 2019
Egg Frittata
New to the frozen section, these light and fluffy frittatas are made with eggs, Swiss cheese, fried onions and cauliflower. And, they pack 12 grams of protein per serving!
Launched in May 2019
Buttermilk Protein Pancake Mix
These protein-packed pancakes are made with whole wheat flour, whole grain oat flour, whey protein concentrate and buttermilk powder. You can also make this mix into waffles!
Launched in May 2019
Organic Coleslaw Kit
Serve it as a side for summer barbecues or add it as a sandwich filler—it's the perfect complement to smoky, spicy meats.
Launched in May 2019
Villa Alena Rosé
There's a new rosé on the shelves of TJ's! This easy-drinking wine is imported from Piedmonte, Italy.
Launched in May 2019
Mochi Cake Mix
You might think of ice cream when you think of mochi, but the rice paste used to make the ice cream's "wrapper" can be used in other desserts as well.
This cake is inspired by Hawaii's butter mochi that has a bouncy texture and sweet flavor.
Launched in April 2019
Organic Chocolate Chip Cookies
They're chocolate chip cookies, but made organically. Eat them on their own, in your favorite dessert, or go crazy and dip them in this Chocolate Chip Cookie Dough Dip.
Launched in April 2019
Tortilla Chips Seasoned With Brussels Sprouts
These tortilla chips are seasoned with powdered, freeze-dried Brussels sprouts, baked and seasoned again with garlic, onion and parsley for a nutty, rich flavor.
Launched in April 2019
Organic Vanilla Wafer Cookies
These are classic vanilla wafers, but made organic! Eat them on their own or as part of your favorite dessert.
Launched in April 2019
Jerk-Style Plantain Chips
These chips draw inspiration from classic Jamaican cooking and coat plantain chips in jerk seasoning, which is a mix of allspice, garlic powder, cinnamon, coriander, nutmeg and ginger extract. One chip is not necessarily spicy on its own, but with each bite the spice builds.
Launched in April 2019
Milk & Dark Chocolate Butterscotch Bits Bar
This candy bar, which combines both milk and dark chocolate, and is accented with crunchy Butterscotch bits, is practically made for sharing.
Launched in April 2019
Organic Spicy Avocado Hummus
This is one delicious mashup! It's made with organic garbanzo beans, Mexican avocados, lime juice, Tahini, a little EVOO and jalapeños. Spread it on a sandwich or dip all your favorite chips in it.
Launched in April 2019
Fudgy Chocolate Quinoa Loaf & Cake Mix
Don't worry—this cake is made with quinoa flour, so you won't be getting any crunchy quinoa bits when you take a bite. And that first bite will be memorable, especially with the extra packet of chocolate fudge sauce that's included.
Launched in April 2019
Dark Chocolate Almond Butter Cups
Like Trader Joe's iconic dark chocolate peanut butter cups, these are for those almond butter lovers.
Launched in April 2019
Shakshuka Starter
To put it simply, Shakshuka is eggs cooked in a spicy tomato and pepper sauce. With this starter kit, all you need is eggs and a microwave to make it.
Launched in April 2019
Milk Chocolate Caramel Crunch Medallions
These medallions are basically wafers stuffed with gooey caramel, then coated in Belgian milk chocolate and topped with sugared hazelnut bits.
Launched in April 2019
Broccoli & Kale Pizza Crust
This pizza crust is gluten-free and vegan — unlike other vegetable-based crusts on the market, it doesn't use cheese or eggs to bind the ingredients together. Trader Joe's recommends adding classic tomato and mozzarella as a topping, or playing on broccoli cheddar soup flavors by topping the crust with TJ's Mushroom Alfredo Sauce, cheddar cheese and chopped broccoli florets.
Launched in March 2019
Creamy Chicken and Poblano Ravioli
This meals turns traditional ravioli on its head! The pasta is filled with white meat chicken, poblanos, and four kids of cheese — ricotta, mozzarella, Parmesan and Romano — heavy cream and breadcrumbs.
Launched in March 2019
Gochujang Chop Salad Kit
This triple-washed ready-to-go salad kit combines napa cabbage, lettuce, carrots, celery and Korean-style mix-ins like black sesame seeds, puffed brown rice and a sweet and spicy gochujang vinaigrette.
Launched in March 2019
Candy Coated Chocolate Peanuts
Think Peanut M&M's, but without the unnatural dyes and chemicals.
Launched in March 2019
Organic Buffalo Style Hummus
This is a dairy-free alternative to buffalo chicken dip that's smooth and creamy, and perfect for dipping veggies into on game day.
Launched in March 2019
Organic Bolivia Yanaloma Small Lot Coffee
This coffee boasts a mild acidity with notes of apple, pear and apricot. Like all of TJ's small lot coffees, it's also a limited-edition. So, if you see it, grab it!
Launched in March 2019
Outside-In Stuffed Gnocchi
Traditional gnocchi is served with tomato sauce and cheese, but this version packs it all into one flavorful Italian dumpling.
Launched in March 2019
Vegetable and Soba Noodle Stir Fry Kit
This plant-based stir fry is ready in 10 minutes and makes crunchy veggies and soft and chewy noodles doused in a soy ginger sauce.
Launched in March 2019
Avocado Tzatziki Dip
This dip combines traditional Greek tzatziki with avocado and a dash of jalapeños.
Launched in March 2019
Freeze Dried Red Seedless Grapes
Create the flavors of a classic PB&J by pairing them with Trader Joe's Bamba Peanut Snacks.
Launched in March 2019
Gluten Free Cocoa Crunch Cereal
This cocoa cereal will turn your milk into chocolate milk, and what's better than that?
Launched in February 2019
Organic Thick and Chunky Salsa
Dip your chips into this salsa or use it as a topping for fish, chicken, salad and more.
Launched in February 2019
Amba Mango Sauce
This sauce is a common ingredient in Middle Eastern and Indian dishes.
According to a Trader Joe's announcement, "Ripe mangoes and green mangoes are fermented then simmered with garlic, salt, turmeric, paprika, and a host of Indian spices. The finished product has a deep-yellow color with a thick, very smooth texture; the flavor is savory and complex, with some considerable heat."
Try it on kebabs or over vegetables.
Launched in February 2019
Crunchy Red Drago Fruit Chips
Enjoy these fruit chips as a healthy snack on their own or throw them over Greek yogurt, an açai bowl or even ice cream.
Launched in February 2019
Onion + Chive Cream Cheese Spread
Spread this flavorful cream cheese on your favorite bagel or use it as a base for a delicious sandwich.
Launched in February 2019
French Fromage Slices
This cheese is super creamy and mild (similar to French Brie) and is great on sandwiches, baked into bread (as shown) or used as a burger topping.
Launched in February 2019
Organic Green Vegetable Foursome
Find this vegetable medley in the frozen aisle! It comes with broccoli florets, shelled peas, trimmed French green beans and zucchini quarters.
Launched in February 2019
Sprouted Wheat Sourdough Bread
A slice of this hearty bread boasts 7 grams of protein and only 90 calories.
Launched in February 2019
Organic Toasted Sesame Dressing
This dressing is slightly-sweet and thick, making it the perfect pairing for not only salads but sandwiches, wraps, slaws, pasta salads and more.
Launched in February 2019
Ruby Cacao Wafers
Pink chocolate is indeed not just dyed that way — it's a new type of chocolate entirely! It's made from the ruby cocoa beans, which give it its natural color and a subtle tangy flavor.
Launched in February 2019
Mushroom & Company Multipurpose Umami Seasoning Blend
This Japanese-inspired seasoning blend mimics the fifth taste (in addition to salty, sweet, sour and bitter) and is Whole 30 and Paleo diet compliant.
Launched in February 2019
Chili & Lime Flavored Rolled Corn Tortilla Chips
These chips are similar to Takis and come with a little eat, but they aren't so hot that you'll need to put the bag down.
Launched in February 2019
Joe-Joe's Slims
They're like regular Joe-Joe's, but with a thinner cookie and less cream. They're, well, slim!
Launched in January 2019
Chocolate Chip Pain Au Lait
These brioche-like French rolls are sprinkled with dark chocolate chips and make for a great breakfast, snack or dessert.
Launched in January 2019
Organic Balsamic and Fig Dressing
This new salad dressing is like your regular balsamic dressing, except Trader Joe's mixed in real, organic fig paste for a subtle sweet taste.
Launched in January 2019
Cinnamon Croissant Loaf
This is what you'd get if you mixed a croissant with Trader Joe's Cinnamon Swirl Bread. It's light, airy and a new breakfast staple.
Launched in January 2019
Chocolate Covered Wafer Cookie
Inspired by Polish mazurka wafers, this cookie is light, airy and covered in chocolate.
Launched in January 2019
Dark Chocolate Sunflower Seed Butter Cups
Those allergic to peanuts, rejoice! Trader Joe's new alternative to peanut butter cups is all the salty and sweet you've been craving.
Launched in January 2019
Corn, Pea, Bean & Quinoa Crisps
These are like tortilla chips, sprinkled with pink sea salt and black pepper.
Launched in January 2019
Organic French Rolls
Pair these light and airy rolls with soup or a hearty stew.
Launched in January 2019
Beer Bread Mix
All you need is beer, butter and this mix to make a hearty loaf of bread. You can top it with cheese and jalapeños or give it your own unique twist! This is a limited-edition, seasonal product so if you see it, get it ASAP.
Launched in January 2019
Organic Earl Grey Tea
This bold black tea is combined with oil from Italian Bergamot oranges to give it a slightly sweeter, spicy taste.
Launched in January 2019
Organic Rosé Vinaigrette
This new dressing is tangy, light and slightly floral. It's made with rosé wine vinegar.
Launched in January 2019
Malabari Paratha
This Indian bread is similar to naan, but is made with cow's and buffalo's milk instead of yogurt and yeast. It's dough is rolled into long ropes that are then rolled into spirals (like a cinnamon bun!) and pressed flat.
Launched in January 2019
Organic Spinach and Riced Cauliflower Salad
This salad kit comes with spinach, riced cauliflower, roasted golden beets, almonds and balsamic vinaigrette dressing.
Launched in January 2019
Jackfruit Cakes
Jackfruit has a tender, meaty texture, but you can serve these like crab cakes with eggs, salad or just a little bit of lemon and remoulade.
Launched in January 2019
See Gallery
The change came after the grocery store received criticism for individually packaging particular produce items—like garlic, onions, potatoes and cucumbers. So, Trader Joe's launched an initiative to eliminate 1 million pounds of plastic throughout its stores.
While there are certain things—like blueberries and watermelon—that can't be stored in alternative containers, the company is testing new eco-friendly ways to package these products, including "thinner plastic."
You won't see us complaining.
RELATED: Trader Joe's Has Ruby Chocolate, but Only for a Limited Time
46 PHOTOSTrader Joe's best new products from 2018See GalleryTrader Joe's best new products from 2018
Mini Stroopwafel Ice Cream Sandwiches
Mozarella Rolloni
Blue Cheese Mustard
Butter Toffee Pretzels
Snowflake Pastry
French Onion Soup
Broccoli & Cauliflower Gratin
Cauliflower Pancakes
Vegan Banana Bread
Soft Honey Nougat with Almonds
Caramel Cookie Crunch Gelato and Pistachio Gelato
Horseradish Aioli
Chocolate Salted Caramel Mug Mix
Hot Cocoa Dunkers
Carrot Cake Spread
Autumnal Harvest Alfredo Sauce
Birthday Cake Popcorn
Big Soft Pretzels
Caramel Apple-Flavored Granola
Thai Tea Mini Mochi
Seltzers With a Splash
Ready to Drink Cold Brew Coffee
Riced Cauliflower Bowl
Neapolitan Joe-Joe's
Cold Brew Coffee Bags
Chantilly Cream Vanilla Bean and Dark Chocolate Ganache Mini Sheet Cakes
Simpler Wines Chardonnay Too Uncanny
Mini Dark Chocolate Mint Coins
Mini Vegetable Samosas
Peach Bellini Jam
Dark Chocolate Toasted Sesame Caramels
Spicy Cheese Crunchies
Gone Berry Crazy (frozen dark chocolate covered strawberries)
Rosemary Balsamic Steak Tips
Cauliflower Gnocchi
Party Cake
Springy Sodas
Cream Cheese Brioche Pastries
Crunchy Cinnamon Squares Milk Chocolate Bar
Cinnamon Sugar Muffin & Baking Mix
Zhoug Sauce
Creamy Tomato Soup Seasoned Crackers
Brownie Crispy Coffee Ice Cream Sandwiches
Deep Dish Chocolate Chip Cookie
Churro Bites
Frosted Sugar CookiesUp Next
See Gallery
Source: Read Full Article