All products on this page have been selected by the editorial team, however Stylist may make commission on some products purchased through affiliate links in this article
As part of our Female-Founded Friday series, we take a look at London-based design studio Dar Leone.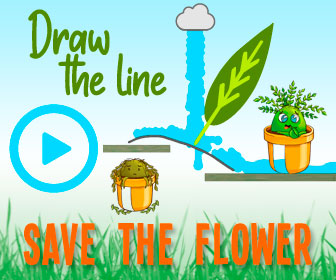 As we begin to fully embrace the winter months, injecting some colour into our lives has become even more important. Whether you're embracing bold hues in your clothing, make-up or homeware, choosing products that stand out amid the greys, browns and beiges can be the perfect touch to looking and feeling good about yourself and the spaces around you.
One brand which is all about embracing vibrant colours and prints is Dar Leone, a luxury homeware and jewellery brand founded by Sierra Leonean-American Isatu Funna.
Dar Leone creates and curates a range of jewellery, textiles, wallpaper, cushions and objects inspired by Isatu's travels around the world and her childhood memories in Freetown.
Isatu's travels have continued to serve as an inspiration and can be seen throughout Dar Leone's products, from ancient Nomoli figures carved in soapstone and found in Sierra Leone to the geometry of a metal gate handworked by artisans in Freetown.
If you're looking to brighten up your home, we've selected a few pieces which would be a great addition to your space.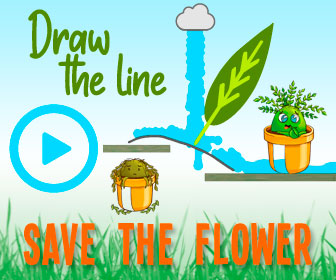 You may also like
This dreamy female-owned homeware brand will take your tablescaping to the next level this festive season
Oblong palm tray

Female-founded Friday: Dar Leone Oblong palm tray

This decorative gold-rimmed oblong tray is made in the UK with Dar Leone's own range of textiles. The trays are scratchproof, lightweight and able to withstand temperatures up to 100°C and are a perfect base for your jewellery collection or adding a splash of colour to your kitchen.

Shop Dar Leone oblong palm tray at The Drop, £28

BUY NOW

Romarong bone China pen pot

Female-founded Friday: Dar Leone Romarong bone China pen pot

Inspired by Isatu's Sierra Leoneon heritage, this ceramic canister is perfect for placing flowers, pens and cute little trinkets and features a print based on geometric patterns often seen in traditional West African design.

Shop Dar Leone romarong bone China pen pot at The Drop, £30

BUY NOW
Tissue box cover

Female-founded Friday: Dar Leone tissue box cover

Maximalists are sure to love this tissue box, which features a striking geometric print that's reminiscent of traditional West African design, with the beaded edging on the lozenge pattern being a common feature of filigree gold from a wide range of tribes from Guinea to the Ivory Coast.

Shop Dar Leone tissue box cover at The Drop, £25

BUY NOW

Rosewood Lobi with three bantu knots

Female-founded Friday: Rosewood Lobi with Three Bantu Knots

Guests are sure to comment on this stand-out sculpture. Inspired by cast bronze figures from Burkina Faso, these Lobi figures make a perfect bookend or paperweight.

Shop Dar Leone rosewood lobi with three bantu knots, £69

BUY NOW

Dea Hots large cushion

Female-founded Friday: Dar Leone Dea Hots large cushion

Curl up on the sofa with this vibrant diamond and stripe cushion, which is a part of Dar Leone's very first textile collection and inspired by traditional textiles of Sierra Leone. 

Shop Dar Leone dea hots large cushion, £72

BUY NOW

Bamileke beaded stool V

Female-founded Friday: Bamileke beaded stool V

Elevate your living space with this beaded stool, which takes inspiration from the Bamileke people of the grasslands of Cameroon. The metal-covered stool is designed with cloth and embroidered by hand with glass beads.

Shop Dar Leone Bamileke beaded stool V, £899

BUY NOW

Vessel Afrique vermillion ice

Dar Leone Vessel Afrique vermillion ice

This bold lidded pot features geometric patterns based on a method of tribal identification and will be a fun addition to your home.

Shop Dar Leone Vessel Afrique vermillion ice, £49

BUY NOW
Mono/Sonji non-woven wallpaper

Female-founded Friday: Dar Leone Mono/Sonji non-woven wallpaper

Ditch the paint and add this monochrome Sonji wallpaper to your home. Sonji is inspired by golden strands of spun gold jewellery in 15th and 16th century West Africa and is a contemporary interpretation of an ancient jewellery tradition.

Shop Dar Leone Mono/Sonji non-woven wallpaper, £84

BUY NOW

Lali violette porfolio box

Dar Leone lali violette porfolio box

Store trinkets in this little porfolio box, which will be a cute accessory to your desk space.

Shop Dar Leone lali violette porfolio box, £62

BUY NOW
Images: The Drop / Dar Leone
Source: Read Full Article