RUNNING is a great form of exercise that will get you fit in no time at all.
However, if you run in the UK, you might have to face jogging in all sorts of conditions, including rain, wind and snow, which is where one of the best cheap treadmills can come in handy.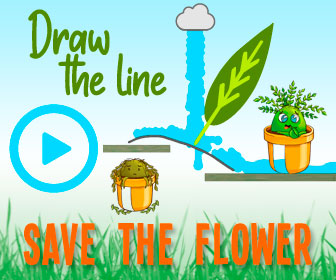 If you've ever been to a gym, you will have seen row upon row of treadmills.
The machine simulates walking and running thanks to a rotating belt that mimics the road, which allows you to move while staying stationary.
Although treadmills in most gyms cost thousands of pounds, it is possible to get something similar to use at home for a fraction of the cost.
Most budget treadmills are suitable for all but the fastest runners, with many reaching speeds of 20km/h.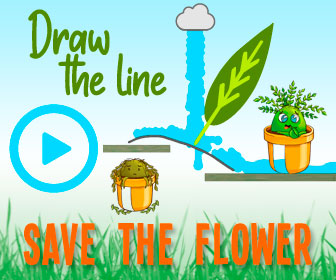 They also generally have features such as incline, which simulates going uphill.
Having a treadmill doesn't always mean turning your living room into a home gym either. Many smaller models can be folded neatly away in a cupboard or under your bed.
But what is the best cheap treadmill for you and your needs? Read on to find out our top picks, all for under £600.
1. Opti Non-Motorised Folding Treadmill
Opti Non-Motorised Folding Treadmill, £99.99 from Argos – buy here
At the most affordable end of the market, you can find this incredibly priced treadmill from Opti.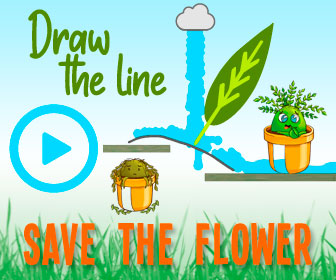 The catch? It's not motorised; you'll have to power it yourself with your legs as you walk or run.
It's fixed at an angle of 6%, so it's a tough workout whether you're walking or jogging.
And it folds away if you want to save space once your workout is over.
If you want to dip your toe into the treadmill market, this is an excellent way to go.
2. Opti Folding Treadmill
Opti Folding Treadmill, £349.99 from Argos – buy here
You don't have to break the bank to get your hands on a motorised treadmill.
Another model from affordable brand Opti, this treadmill will reach 12kph; a decent jogging pace, and can adjust to angles of 2.8%, 5%, 6.5%.
It's also got 10 built-in workout programmes and a pulse monitor in the handles.
It'll fold away once you're done to save space too.
3. Reebok Astroride A2.0 Treadmill
Reebok Astroride A2.0 Treadmill, £499.99 from Sports Direct – buy here
This Reebok treadmill will push you to 13kph and sells itself on its springy, cushioned treadmill technology, which makes for a smoother run that's more forgiving on your joints.
It has 36 preset programmes, a body fat and fitness test and two manual incline levels.
It has integrated hand pulse sensors and an LED display that gives you detailed feedback on your training.
4. Reebok GT40 S Treadmill
Reebok GT40 S Treadmill, £599.99 from Sports Direct – buy here
With a max speed set at a lung-busting 16kph, this treadmill will challenge the keenest of runners.
Powered by a solid 2.0 horse power (hp) motor, this model has 36 user programmes, 12 incline settings and a maximum user weight of 110kg.
Like many other treadmills, it also has pulse monitors in the handles so you can see how hard you're working, and despite its impressive performance, it will also still fold away once you're done, although it has a slightly bulkier fold, so isn't ideal for small spaces.
Extra details like cup holders, two storage trays, a five inch LCD display, MP3 input and built-in speakers give this Reebok treadmill a high-end vibe.
5. Domyos Compact Treadmill Run 100
Domyos Compact Treadmill Run 100, £499.99 from Decathlon – buy here
If you're looking for a simple, petite treadmill to help you enjoy jogging at home, this Domyos model may be just the ticket.
The average walking speed for most people is around 5 to 6kph, and with a maximum speed of 14kph, this treadmill offers a decent pace for improving runners.
It's also super sleek measuring only 38cm deep when folded, making it easy to tuck away in a cupboard or under the bed.
It has a digital screen that helps you keep track of your time, distance, calories, speed, and steps, a 120kg weight limit and 30 programs.
6. Domyos Comfort Treadmill
Domyos Comfrot Treadmill T520B, £449.99 from Decathlon – buy here 
For a treadmill that'll provide you with a decent challenge that's priced competitively, this model from Domyos is a winner.
Its top speed is 13kph, which is more than enough for ambitious beginners, plus it has 10 preset programmes – five for health and five for calorie targets.
The backlit LCD screen display shows all the essential stats for your exercise.
7. Dripex 2 in 1 Folding Treadmill
Dripex 2 in 1 Folding Treadmill, £399.99 from Amazon – buy here
Its slimline folding frame, built-in Bluetooth speaker and powerful motor make this treadmill a serious box-ticker for anyone looking to get in shape and sharpen their running skills.
It has two modes depending on your fitness needs: when it's upright and unfolded it's in 'running mode' with a top speed of 12kph, and when the upright section is folded down it's in 'walking mode' with a maximum speed of 4kph.
Its powerful motor is quieter than your average and while it doesn't have any incline options, it's top speed of 12kph is enough to blast even the hardiest of calves and thighs into submission.
It has a remote control, phone holder and dual display – all handy additions that defy its great value price tag.
8. JTX Sprint-3 Electric Treadmill
JTX Sprint-3 Electric Treadmill, £599 from JTX Fitness – buy here 
If its robust quality you're after at an affordable price, this JTX Sprint-3 Treadmill delivers.
Its reinforced steel frame feels strong and durable and the tablet holder is one of the best-positioned we've seen in this price range, so you can easily watch TV as you run, or even log in to an online training session.
There are 40 workout programs, a backlit display that has all the metrics you need to monitor your fitness, plus a top speed of 16kph – that's a six minute mile pace.
The electric incline is also one of the best we've seen in this price bracket and there are 12 levels for you to work through up to a 9% maximum, which is the ideal way to increase the intensity of your run.
9. Citysports Folding Motorised Treadmill
Citysports Folding Motorised Treadmill, £339 from Amazon – buy here 
If you're a newcomer to the treadmill world and you want to get your heart pumping at a decent price, this Citysports Treadmill could be the answer.
It has a top speed of 6kph, which is enough for a fast-paced walk or gentle jog, so it's perfect if you want to up your step count or improve your fitness from home, but you're not planning on running a marathon any time soon.
It's quiet, folds away neatly and the simple LED display shows time, speed, calories burned and distance.
It's one of Amazon's top-selling treadmills with over a thousand decent reviews praising it for its no-frills, yet sturdy performance.
Where can I buy a cheap treadmill?
Over the past 18 months the demand for affordable treadmills has sky-rocketed.
As a result, stock fluctuations are frequent, but there are a handful of retailers you can rely on to have a decent selection of treadmills. These include:
Amazon
Argos
JTX Fitness
Sports Direct
How much is a treadmill?
You can get a self-powered treadmill (that you drive with your legs) for under £100.
A low powered treadmill that's suitable for medium level jogging will set you back at least £200.
If you want a treadmill that will go up to 20kph and has a few features, such as pre-programmed workouts, you're looking at spending at least £500.
Can treadmills help you lose weight?
We're no doctors here, so if you're looking for weight loss advice, it's worth checking out the NHS's website.
That said, as a rule of thumb, running (and even walking quickly) burns a lot of calories very quickly.
Runner's World reckon you'll burn around 100 calories per mile run, so if you manage five miles (about 8km) you'll have knocked 500 calories off your waistline.
That's two Mars bars!
How to run on a treadmill?
Running on a treadmill is actually easier than running outside as the belt aids you in moving your legs.
Beginners should start slowly on a treadmill – start with a walk then gradually increase the speed as you become more comfortable, until you reach a stead jogging pace. Keep this pace for as long as you can manage and aim for at least 20 mins on the treadmill three to four times a week.
After a few weeks you'll see your fitness and endurance improve.
How to lubricate a treadmill?
It's best to keep your treadmill lubricated to keep the running mat and motor working smoothly.
Generally, most treadmills need to be lubricated every six months.
To do so, firstly unplug your running machine. Lift the running belt and remove any dust and debris, then apply your lubricant at either side of the belt.
Lower the belt and ensure it is safely back in place. Plug the treadmill back on and walk for a few minutes at a very slow place to ensure the lubricant reaches all parts of the belt.
When in doubt, consult your manual about how ad when to apply lubricant.
Can you do couch to 5k on a treadmill?
Of course – whether you're running on a road or on a treadmill it all counts and you can definitely do the NHS Couch to 5k program.
It may even be easier to keep track of your exact timings, calories burned and other metrics if you use a running machine.
Find out more information about the NHS's hugely popular couch to 5k fitness plan.
Looking for more health and fitness recommendations? We've got a dedicated section just for that.
Enjoyed our roundup of the best cheap treadmills? If you're planning to start training this year, check out our selection of the best gym leggings. available on the market.
Need a good-quality sports bra to aid you on your running journey? See our pick of the best.
Source: Read Full Article