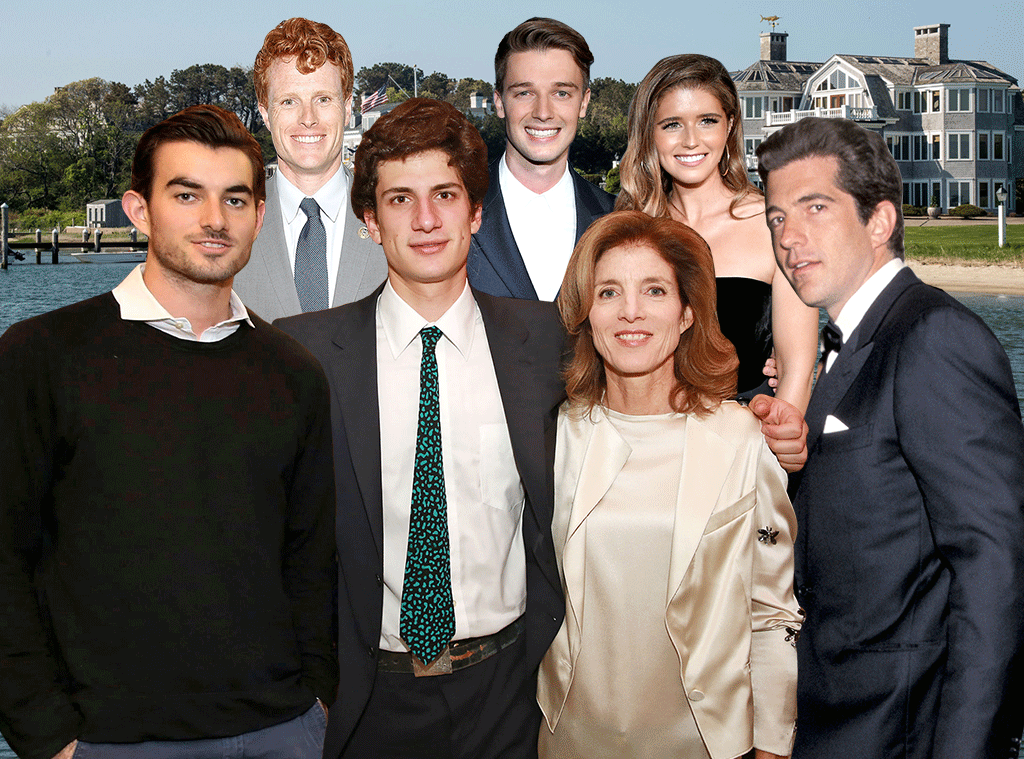 Getty Images/Shutterstock/E! Illustration
No matter how old you are, you have never been without a Kennedy in your life.
Not necessarily personally (although there are so many of them, whether they still have the last name or not, that it's certainly possible you've crossed paths with one), but they've been part of the collective American consciousness for almost a century.
"It's difficult when your most private moments are also your most public moments, but it's interesting, too, because we have never really felt alone in any of it," Kerry Kennedy, the seventh of Robert F. Kennedy's 11 children, told J. Randy Taborelli, whose new book The Kennedy Heirs: John, Caroline and the New Generation looks at the family's enduring legacy of public service tinged with scandal how the descendants of President John F. Kennedy and his brother Bobby have fared in the spotlight. "We have always felt at one with the American public, and I think they have felt the same dynamic with us."
Since 1947, when JFK was first elected to the U.S. House of Representatives, there have been fewer than two years in which a Kennedy hasn't held elected office—a brief span between Sen. Edward Kennedy's son Patrick J. Kennedy leaving Congress in 2011 and Joseph Kennedy III, one of Bobby Kennedy's 34 grandchildren, being sworn in as a congressman in 2013. And countless other members of the family have served this country in some way, be it as ambassadors, cabinet members, environmental activists, journalists, educators, organizers, artists or philanthropists.
Or, on the other end of the civic spectrum, as punchlines, scandalmongers and objects of morbid fascination. And sometimes all of the above.
"When you've been handed incredible privilege, access and power, it's hard not to take advantage of that," documentary filmmaker Rory Kennedy, RFK's youngest child, told the New York Times in 1997. "You have to constantly police yourself. Human beings are fallible. Some of us have made bad decisions. Others of us have learned from them, painfully."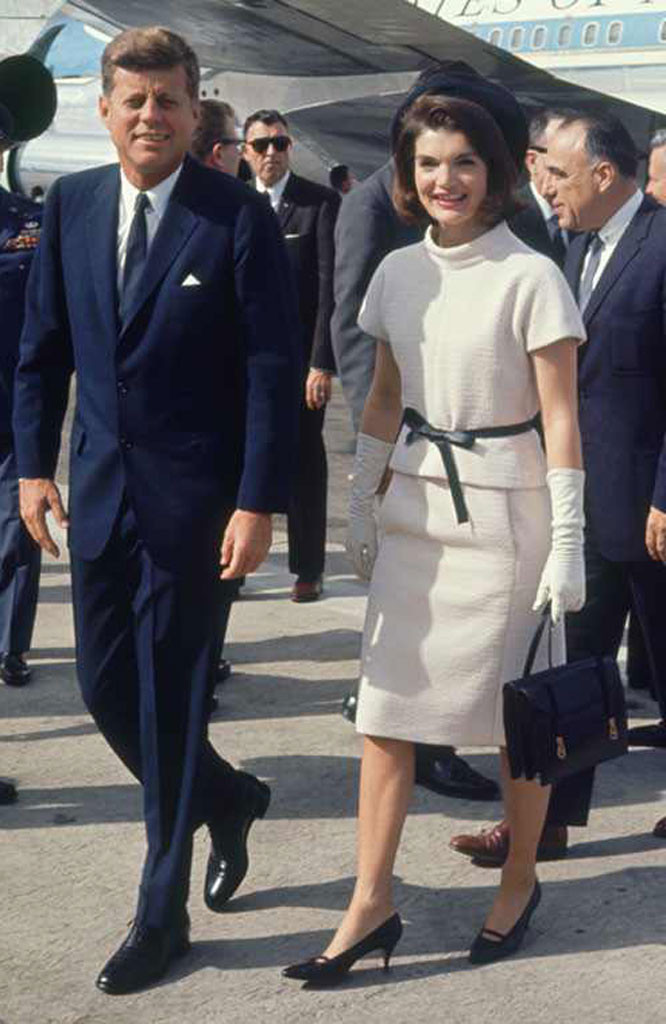 Art Rickerby/Time & Life Pictures/Getty Images
They're America's royals only with more offspring, more controversy, way more tragedy and far more influence on how their country is governed. But very much like the royals, and similarly depending on which rung of the ladder they occupy, all of the Kennedys were born into the public sphere to one degree or another. And as with the royals, reading any Kennedy history, you'll come across the same first names and nicknames over and over again, as subsequent generations honor the ones that came before, starting with the Machiavellian patriarch Joseph P. Kennedy Sr.—Wall Street tycoon, Hollywood studio head, epic philanderer and political visionary. As in, he envisioned his family reigning over all.
Which it did for a few short years, a fleeting era known, thanks to first lady Jacqueline Kennedy, as Camelot.
Maybe it's normal odds when there are so many people, but it feels as if the most prolifically reproductive prominent family this country has ever known has experienced more than its fair share of loss.
They've certainly made more headlines than most, and it's easy to forget that Joe Kennedy's family tree could have grown much bigger. The roots remain strong, but some branches were brutally hacked off in their prime.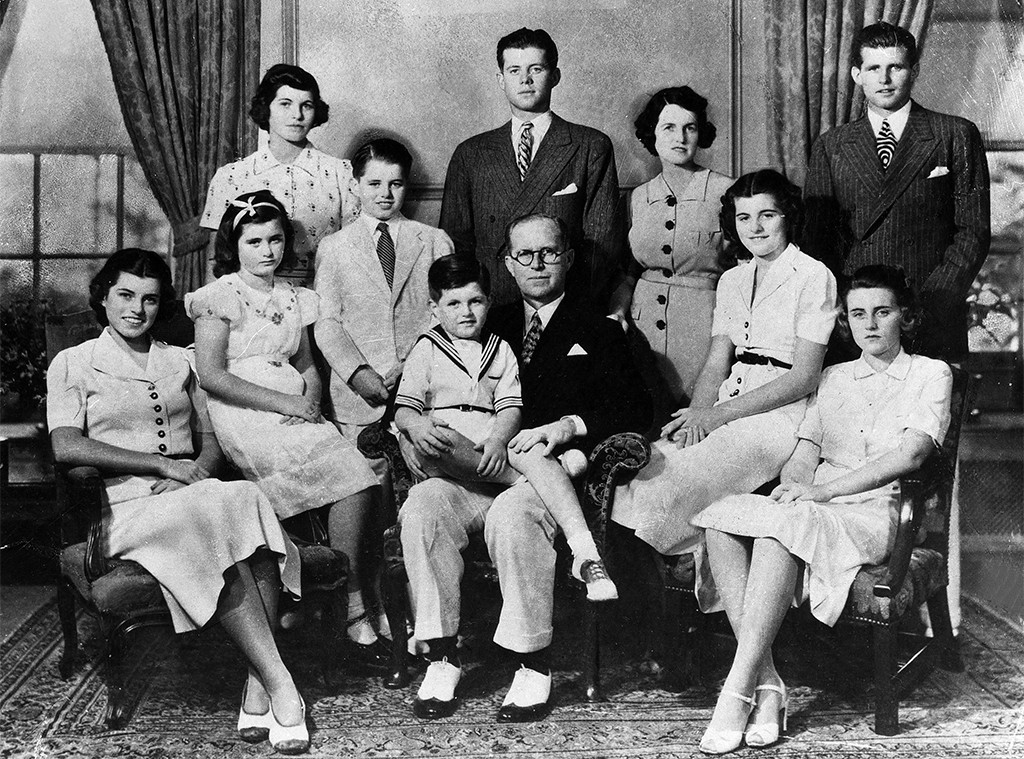 Getty Images
Two of Joe and Rose Kennedy's nine children didn't make it to 30—Joseph Jr., upon whose shoulders their father's grand designs first rested, and Kathleen "Kick" Kennedy both died in plane crashes in the 1940s—and eldest daughter Rose Marie was lobotomized at 23 and remained institutionalized until she died in 2005.
John F. Kennedy, Joe's second-eldest son, was elected president at 43 and assassinated at 46, plunging a nation into grief and birthing a cynicism that it may never have quite recovered from. Then his brother, senator, former attorney general and Democratic presidential candidate Bobby Kennedy, was assassinated at 42 in June 1968, six months before his 11th child, Rory, was born. His oldest son, Robert F. Kennedy Jr., was 14 when it happened.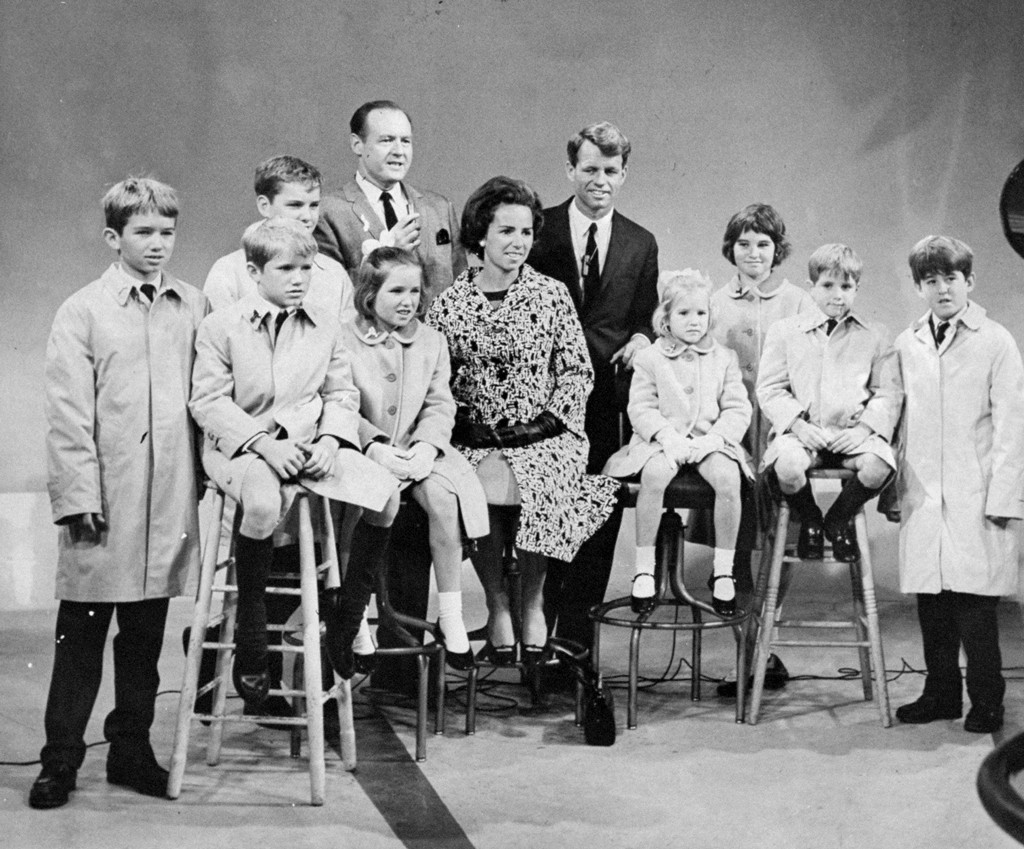 John Campbell/NY Daily News Archive via Getty Images
Brother Edward (or Teddy, or Ted) Kennedy, the youngest of Rose and Joe's children, perhaps could have been president. But after being involved in a fatal car accident on Chappaquiddick Island in July 1969 in which 28-year-old Mary Jo Kopechne, who used to work for Bobby, was killed (or left behind to drown in a pond when Teddy got out of the vehicle and didn't call for help), he settled for remaining a senator until his death from brain cancer in 2009.
But while the 1960s were, literally and figuratively, a different time, the ensuing decades continued to be fraught with tragedy and scandal big—untimely deaths, arrests, substance-fueled accidents, mental illness, murder trials—and small. All of it, however, somehow proved manageable, and the current crop of young Kennedys, from Rep. Joe Kennedy III to Conor Kennedy, who was arrested along with dad RFK Jr. protesting the Keystone XL pipeline a few years back and was just spotted hobnobbing in Montauk with the glitterati, are staking their own claim to relevance in the 21st century.
"Yes, we have had some hard knocks," Teddy once said. "But we have survived because we have heart. And heart matters."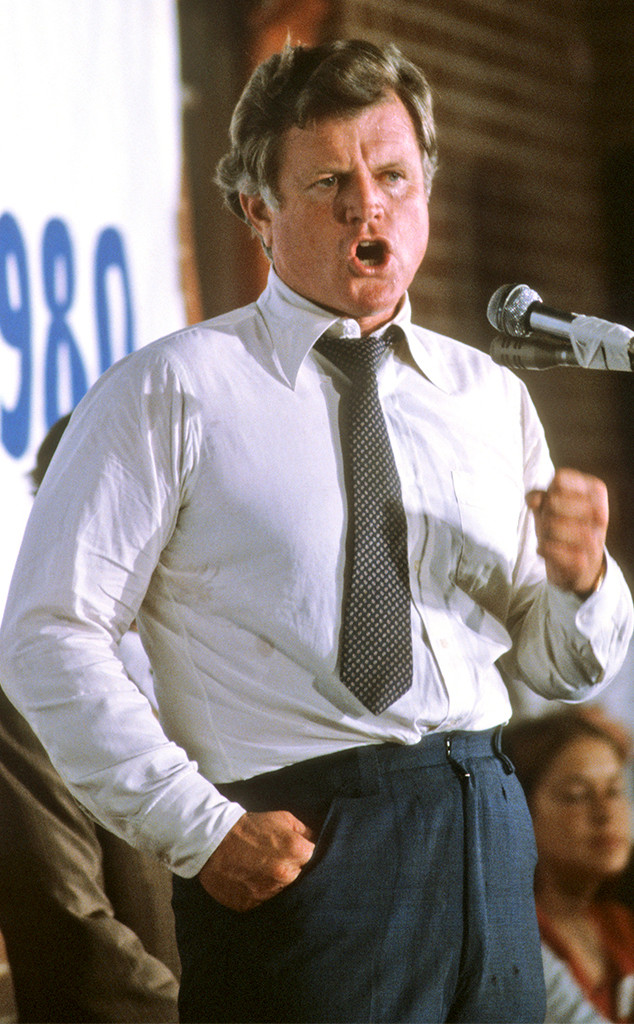 David Hume Kennerly/Getty Images
Hearts were broken, but as evidenced by what the Kennedys who lived long lives managed to do, they can also be awfully resilient. Teddy lived till 77 and came to be known as the "liberal lion" of the U.S. Senate, an advocate for civil rights, immigration reform and, above all, universal health care, which he called "the cause of [his] life." His widow, second wife Victoria, was there to witness President Barack Obamasign the Affordable Care Act into law in 2010. During his almost 47-year Senate career, more than 300 of the roughly 2,500 bills that came out of his office became law.
Sister Eunice Kennedy Shriver—Maria Shriver's mother, grandmother of Patrick and Katherine Schwarzenegger and founder of the Special Olympics—predeceased Teddy by only two weeks in August 2009; she was 88. Rose Marie was 86 when she died in 2005 and Patricia Kennedy Lawford was 82 when she died in 2006. (An aspiring film producer herself, Pat divorced actor and Rat Packer Peter Lawford, who threw the party at which JFK met Marilyn Monroe, in 1966.)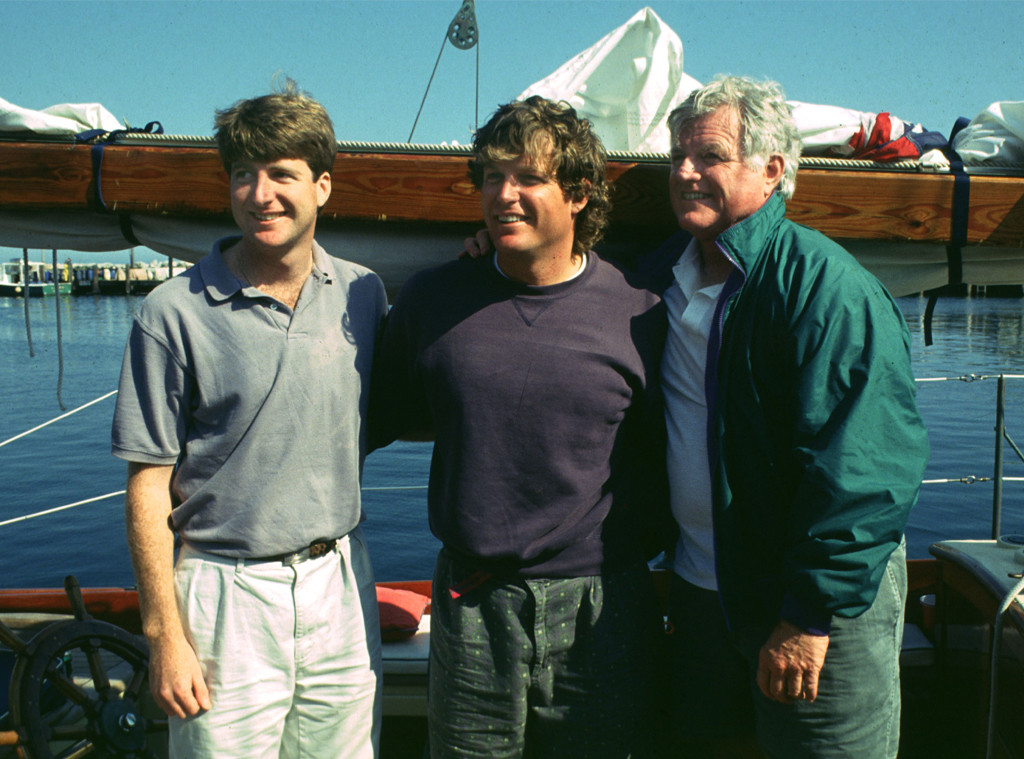 Stephen Rose/Getty Images
Jean was married to husband Stephen E. Smith for 34 years, until his death in 1990, a year after which their son William Kennedy Smith was acquitted after standing trial on a charge of sexual battery. He was accused of raping a woman at the Kennedy family's Palm Beach estate after a night of drinking with Uncle Teddy and Ted's son Patrick. (After serving 16 years in Congress, during which he made headlines when he crashed his car into a barricade on Capitol Hill, Patrick chronicled his battle with substance abuse and depression in his 2015 book A Common Struggle: A Personal Journey Through the Past and Future of Mental Illness and Addiction).
In a statement read by her attorney, Smith's accuser said, "Despite the enormous personal price, I do not for one moment regret the course of action I have pursued. I pray that my decision to proceed was not in vain, and that in some small way I have contributed to a reasoned consideration of the critical issues this case has raised."
Smith told reporters after the verdict, per the New York Times, "I have an enormous debt to the system and to God and I have a terrific faith in both of them. And I'm just really, really happy. So we'll see you guys later."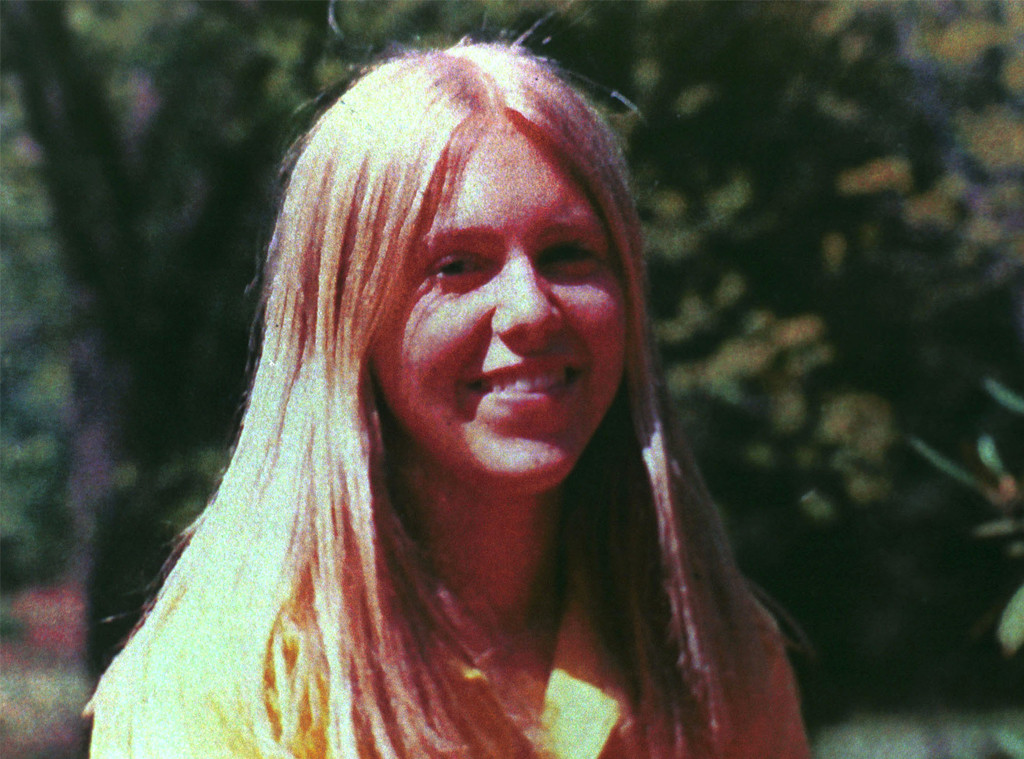 Erik Freeland/Corbis via Getty Images
The Smith trial, meanwhile, reportedly prompted authorities to look again at the unsolved 1975 murder of 15-year-old Martha Moxley in Greenwich, Conn., because the suggestion was floated (and proved unfounded) that Smith may have been at the home of his cousins Thomas and Michael Skakel—nephews of Bobby Kennedy's widow Ethel Kennedy (née Skakel)—the night Moxley was killed.
Moxley was beaten to death with a golf club outside her family's home, which was near the Moxleys' estate, and Michael and Tommy were questioned at the time.
According to Connecticut's Hartford Courant, in a proposal for a never-published book about his own family, Michael Skakel described them as being plagued by "chronic illness, alcoholism and a repressive Catholic moral and sexual outlook," resulting in "systemic dysfunction, at times surfacing as extreme pathology…I have come to see this dysfunction as a price of wealth and power in a society that worships romantic myth at the expense of truth."
Their relationship with the Kennedys, cemented when their father's sister married Bobby Kennedy, was "love-hate," he wrote. And after Martha was killed, "an even more intense level of chaos came to rule our household."
"I am a member of a family sick unto death with generations of secrets," he added. Skakel also proposed that his legal troubles were more connected to him having exposed his cousin Michael Kennedy's affair with an underage babysitter, two years before Michael—Bobby Kennedy's sixth child—was killed in a skiing accident in December 1997. (Taborelli writes in The Kennedy Heirs that Michael initially told his wife, Victoria Gifford, that he had accidentally gotten into bed with the girl because he was drunk; he did go to rehab in the wake of the scandal.)
Source: Read Full Article