The Spanish crime drama Money Heist originally premiered in 2017 on Spain's Antena 3 before Netflix bought the show later that year, and it's become one of the streaming giant's most popular non-English series. The series is set in Madrid as a man known as the 'Professor' gathers a group of Spain's top criminals to successfully operate the biggest heist in history. The adventure includes a raid to the Royal Mint of Spain and walking away with $2.4 billion.
The fifth season and series finale will conclude at the end of this year and leaves fans theorizing about the end and causing those who haven't seen the show binge-watching to catch up.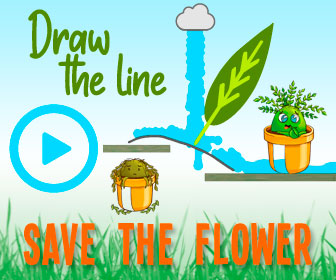 The cast of Money Heist began the series with no expectations but have found themselves launched into stardom. Fans are clamoring to find out more about their favorite actors and actresses and curious about the net worth of each star.
Jamie Lorente – $1 Million
A post shared by Jaime Lorente Lopez (@jaimelorentelo)
Lorente plays 'Denver' and is one of the more popular characters on the show. Fans love his silly and caring character on the show. Tentaran describes Denver as a troubled teen, abandoned by his mother, and plays one of the bad boys throughout the series. He's been part of the team since season 1, and despite his rough exterior, he's shown development from a reckless thief to a responsible family man.
Lorente loves his luxurious lifestyle, regularly posting photos of his Maserati, partying on yachts, and another high-end spending. He once gained fans' attention after playing as 'Nano' in Elite and became a superstar in Spain for various film roles. He married Spanish actress Maria Perzada in 2018.
Alba Flores – $ 2 Million
A post shared by Alba Flores (@albafloresoficial)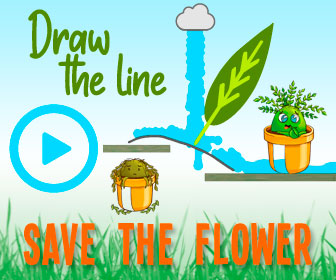 Flores plays 'Nairobi', the one with the expertise in falsifying documents and printing fake money. Her character was a fan favorite until her sudden death by the chief security officer in season four. Flores brought drama, empathy, and passion to her role, as well as genius detail-oriented skills.
She comes from a long line of performers, the only daughter of musician/composer dad and theatrical producer mom, and has dabbled in music recording in the past. Flores broke out in a unique role as Saray Vargas in 2015's Locked Up and earned a Best Supporting Actress in a Television Series Award at the Spanish Actors Union event.
RELATED: 10 Top Fashion Brands You Didn't Know Were Spanish
Ursula Corbero – $3 Million
A post shared by Úrsula Corberó 🐣 (@ursulolita)
Best known as 'Tokyo' in the Money Heist series, Corbero is one of the highest-paid members of the cast. Her role is that of a young girl already in the world of crime before meeting the heist members. According to Screen Rant, Tokyo is one of the original members of the heist and serves as an anchor to the crew in tough times.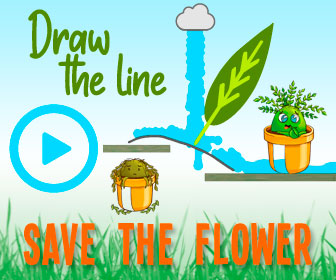 Corbero has appeared in other roles in Physics or Chemistry, Isabel, and The Embassy. She has a history in the music industry and has shown her artistic talent in her social media posts.
Paco Tous – $3 Million
A post shared by Paco Tous (@pacotous)
Known as 'Moscow' from Money Heist, Tous is one of the original eight members of the Royal Mint heist; however, Tous left the series after season two, leaving fans wondering. His character was considered the father figure of the group, according to Express. He met his demise in a shoot-out with the police in episode eight of season two.
Purely a creative decision according to producers, Tous has continued to appear in flashback episodes of Money Heist and has moved on to star in the series 30 Monedas and the film Madres Amor y visa. Fans loved Tous' character, but on the bright side, it allows him to hone his craft, and chances are, we'll see him in future works soon.
Alvaro Morte – $4 Million
A post shared by Álvaro Morte (@alvaromorte)
Meet the 'Professor'. The man who started it all and the responsible leader who gathered these criminals all in one room. He has stayed in communication with his crew during the heist from the outside and does his best to look out for the skill he has working for him.
Morte was once an engineer but quit the lucrative profession to pursue his passion for theater. He has been very outspoken about social issues ranging from equality to healthcare. According to Tv Show Stars, Morte didn't begin acting until the age of 27, but it doesn't seem to hurt the late bloomer. He's appeared in television and film since 2002 and has a steady stream of new work lined up for the future.
Pedro Alonso – $5 Million
A post shared by Pedro Alonso (@pedroalonsoochoro)
Alonso plays the role of Andres de Fonollosa, with the codename Berlin. He's second in command and has a history with the Professor in bank heists in the past. His character's cruel and narcissistic personality leads to unnecessary treatment towards hostages, and at times, he's disliked among the rest of the crew.
Alonso posts paintings on his Instagram page, showing his artistic talents don't just stop at acting. He's known as a theater actor, a voice-over artist, and was previously known for his role in Gran Hotel. The artist has also published several Spanish books under the pseudonym Pedro Alonso O'choro.
READ NEXT: The Rise Of Netflix: How A DVD Rental Company Revolutionized Entertainment
Sources: Tentaran, Screen Rant, TV Show Stars
Source: Read Full Article