From the wildly colorful wig to the electrifying bodysuit and chunky accessories, Lil Nas X perfectly embodied Nicki Minaj for Halloween. He even nailed down her poses from the "Super Bass" video.
Forget about that "Old Town Road," because Lil Nas X is bumping to a new beat.
It's no secret the 21-year-old star is known for his incredible sense of fashion. From turning heads on the red carpet in jaw-dropping ensembles to showing off his stylish everyday wear on social media, the singer is always on-point with his outfits.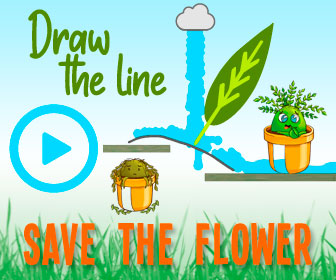 And his latest get-up was no different. To celebrate Halloween, fans were delighted to see Lil Nas X prove once again why he's a style icon.
The "Old Town Road" singer dressed up as Nicki Minaj from her "Super Bass" music video, which was released in 2011.
From the wildly colorful wig to the electrifying bodysuit and chunky accessories, Lil Nas X perfectly embodied the Queen rapper. He even nailed down her poses from the iconic video.
"NAS MARAJ," he captioned his post on social media on Friday, Oct. 30. Additionally, he shared a series of images that were taken by photographer Vijat Mohindra.
So with that in mind, take a glorious look at Lil Nas X's fabulous and fierce Halloween costume inspired by the Pink Friday rapper. Plus, see how other celebrities are dressing up for the festive holiday in our gallery below!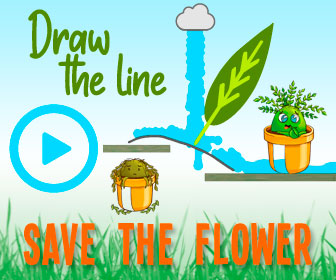 From the multicolored wig to the hot pink bodysuit, Lil Nas X nailed his Nicki Minaj Halloween costume. 
She likes it like that! Ciara recreates Cardi's iconic Invasion of Privacy album cover for Halloween 2020. 
Netflix's wildly popular docuseries Tiger King gets a Kar-Jenner spin thanks to this feisty group. 
It takes two…to pull off a Halloween costume this epic. The duo transform into the famous twins for Heidi Klum's annual Halloween party. 
It was the dress that started Google Images… The stylist slays as J.Lo from the 2000s Grammys.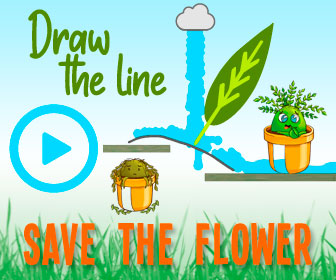 Like mother, like daughter! The makeup mogul's one-year-old daughter gets all dolled up for the fun and festive season, and recreates her mother's iconic 2019 Met Gala lewk.
Quik is the name! The actress pays tribute to the 49-year-old rapper with her Halloween costume. "You know @djquik had to roll through and show @gabunion some #CaliforniaLove for her Birthday," the Little star writes.
Groovy! The model and actress channels the legendary Twiggy. From her colorful mod-style mini-dress to her whimsical makeup, Valletta knocks it out of the park with this lewk.
Normani serves bawdy and face as she recreates an iconic Naomi Campbell fashion lewk. "Campbell – 1991," the pop star captions her Instagram photos of her fashionable get-up.
The Kylie Cosmetics founder and her BFF got into spirit of Halloween by dressing up as Madonna and Britney Spears from the 2003 MTV VMAs. Yes, the performance where the two pop legends locked lips on stage.
Jenny from the Block! The Real Housewives of Beverly Hills star channels the one and only Jennifer Lopez for the Casamigos party on Friday night.
I got you babe! Making their red carpet debut as a couple, the pair makes an entrance at the AHS 100th Episode celebration in Sonny and Cher costumes.
Mic drop! The 37-year-old actress shows up and shows out for the Casamigos party wearing an ensemble inspired by her husband's *NSYNC days.
A major pop culture moment from 2019! The Vampire Diaries alum finds the humor with her Halloween costume as she and her gal pal recreate the Chanel Fashion Week Show prankster. You know, where Gigi Hadid totally stopped a crasher from ruining the runway.
That's hot! The reality TV personality oozes with glamour as he dressed up as Paris Hilton for her Halloween party on Thursday.
Nick Viall deserves a final rose for his spot on Halloween costume. "Just a Pilot on a flight for love," the former Bachelor star quips. "Will probably crash into a windmill tonight."
Jessica, is that you?! The married couple and expectant parents totally nailed their costume from the 1988 comedy Twins. 
The Spice Girls star dressed up as her bandmate Victoria Beckham "not going on tour" for Halloween alongside her pal who wore a David Beckham costume.
"Yesssss @heidiklum yippppeee first year coming to her party wow wow wow what an amazing Halloween party right now,seriously it's on fire haha me and @gary_90210 never laughed soooo much #livingmybestlife #ny #bellylaughs @lavony was lit," she captioned a photo of their costumes on Instagram.
Kourtney Kardashian dressed up as family friend Ariana Grande for Halloween…and the "God Is a Woman" songstress loved it, commenting a series of hearts on Kourtney's Instagram photo.
Nina is a "bad guy" … The actress gets into the Halloween spirit and dresses up as singer Billie Eilish for the Casamigos party on Friday.
The "Two Ghosts" singer dressed up in a sparkling Dodgers uniform and sunglasses, similar to the ensemble Elton John wore in 1975 during his performance at Dodgers Stadium in Los Angeles, while attending the Casamigos Halloween party on Friday.
"Now that's what I call a Halloween costume @harrystyles," Elton wrote on Instagram along with photos of Harry in the costume.
Harry and Elton have known each other for years, with Elton even giving the One Direction alum a shout-out during his iTunes Festival show in London in 2013. Harry posted a photo with Elton at the show, calling him a "living legend."
Not even the R&B legend herself could believe just how perfectly Queen Bey pulled the costume off. "Phoni Braxton!? NEVER!!! How do you look better than me on MY album cover?" she tweeted. "I LOVE IT, Such a superstar! Thanks for the love sis!"
The British pop star pretty much won Halloween 2018 with her spot-on recreation of the "Better Now" rapper during a performance in the U.K.
The duo decided to dress up as another iconic couple: Queen Elizabeth II and Prince Philip. They shared photos and videos with their followers, with the musician joking, "We worked all day. We just did it for the 'gram."
The YouTube couple channeled one of pop's most famous couples in their iconic head-to-toe denim looks. 
Dwayne Wayde threw his wife an epic birthday-Halloween bash, where attendees dressed up in their favorite '90s ensembles. And yes, it does smell like teen spirit! 
"HAPPY HALLOWEEN!!! #AliWong #HardKnockWife #halloween," Olivia captioned her Instagram post. She later thanked Ali for "helping me get your exact same dress."
Joe showed just how much he loves his fiancée, and Game of Thrones, when he dressed up in this Sansa Stark costume on Saturday. The DNCE singer attended Kate Hudson's bash in a long blue dress and red wig, alongside Sophie, who dressed up in an elephant costume.
The Olympic skier dressed as "Adam Ripoff" for a Halloween party over the weekend, wearing an outfit similar to the Olympic figure skater's 2018 Oscars ensemble, complete with a harness.
"We finally did each other," Adam replied to Gus' costume on Twitter. He also asked his social media followers, "Where were you when @guskenworthy won Halloween?"
Nicky dressed up as her sister Paris for the Casamigos bash on Friday, donning a replica of her sister's iconic 21st birthday dress and choker.
"I searched and searched for a costume and I couldn't find anything," Nicky told E! News exclusively at a fundraiser for Race to Erase MS at Alice and Olivia in Beverly Hills over the weekend. "I didn't want to buy something from one of those plastic bags so I called up Paris and said, 'By any chance, do you still have that dress?' And she did."
As for what Paris thought of her costume, Nicky told us, "She loved it."
Trending Stories
YouTuber Tati Westbrook Is Accused of Fraud in Lawsuit
Kylie Jenner Claps Back Over "Plastic" Power Rangers Costume Comment
This Bachelorette Sneak Peek Might Be the Most Dramatic Yet
Want more Halloween content? E! News has you covered. Get in the spooky spirit here.
Source: Read Full Article