It was hardly a surprise that musical theatre became a basket-case late last century. Not only had it overdosed on Andrew Lloyd Webber's sugar-coated soporifics, it also kept banging its head against the twin brick walls of rock-based music and jukebox inanities. No, the surprise was that musical theatre ever regained its health – and it's done that with bells on.
While straight theatre ties itself in Gordian knots of "relevance" – art is fundamentally good or bad, not relevant or irrelevant – several recent musicals have done something only Stephen Sondheim had previously approached: make the idiom a genuine standard-bearer for theatrical innovation.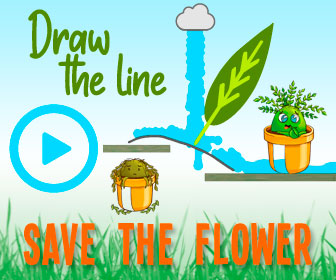 Come From Away eschews all musical theatre conventions.Credit:
Take Jason Robert Brown's 2002 two-hander, The Last Five Years. It recounts a five-year relationship forwards and backwards simultaneously, so Cathy's first song is about Jamie's exit; Jamie's about being smitten by Cathy. These twin chronologies don't just bend time, they bend perspective. The glowing love and yawning wasteland between the pair is an emotional militarised zone, cross-hatched by the shadows of the other party's feelings.
The characters are drawn with a sophistication that was previously uniquely Sondheim's domain in musical theatre: flawed, raging, caring and funny; singing songs that flare with ingenious rhymes, while the music is diverse, inventive and sometimes delicately beautiful.
A year later Caroline, or Change represented a more radical revolution. What other musical has Washing Machine, Dryer, Radio and Moon for characters? Tony Kushner (book and lyrics) and Jeanine Tesori (music) let their imaginations rampage across the swampy, semi-autobiographical terrain that Kushner (of Angels in America fame) dredged from his 1960s Louisiana childhood.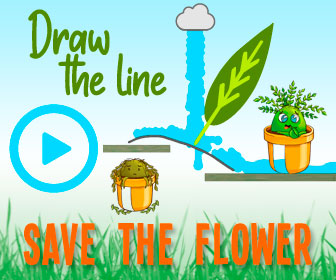 Emily Havea and Maggie McKenna in Sydney Theatre Company's Fun Home.Credit:Prudence Upton
Tesori deploys harmonic and rhythmic jolts as her music crashes through genre barriers (from conjuring Benjamin Britten to conjuring the Supremes). Eschewing all obligation to abide by song forms, she milks ideas for just as long as they suckle the show, then discards them. Eight-year-old Noah champions the cause of Caroline, an African-American maid, by leaving loose change in the laundry, where, dry-eyed, she buries her pride in a shallow grave. Alas, Kushner lets the intensity wander – perhaps to serve the extraordinary music.
A decade before Hamilton, Lin-Manuel Miranda delivered the opening salvo in his hip hop revolution: In the Heights (with book by Quiara Alegria Hudes). Hip hop reset the rapidity with which narrative could unfold against music, and provided seamless transitions between this cool equivalent of recitative and full-blown songs.
The title nods to Manhattan's Dominican quarter, Washington Heights, so the songs are salsa-flavoured, and the story shows how a sense of community can flourish even within a hostile metropolis. Exceptional in many ways, the show is compromised by Hudes' book not being as convincing, edgy or pioneering as Miranda's music, while soppiness dissipates some of the second half's energy.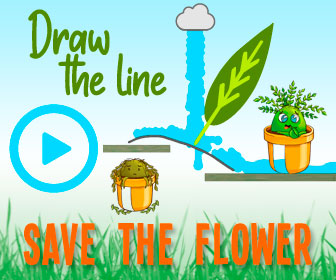 Tesori shied from the compositional agility she brought to Caroline, or Change when it came to 2013's Fun Home, which was staged triumphantly by Sydney Theatre Company in May. That's possibly because Lisa Kron's book and lyrics represented such a shake-up of storytelling – plus a quiet revolution in Broadway sexual politics by having a lesbian protagonist. Turning Alison Bechdel's gripping graphic novel into a musical demanded taming the story's zigzagging timelines, in which a present-tense Bechdel surveys her life: especially the period when she embraced her sexuality and came out to her parents.
Kron's solution was to create "Small Alison", "Medium Alison" and "Alison Bechdel", with the latter commenting, narrating and ultimately entering the action.
Add her father Bruce's suicide, and it's hardly the stuff of conventional musicals, but Kron comprehensively intertwines Bruce's tragedy with Alison's sexual awakening, and Tesori's score boasts suitably quirky orchestrations.
Ben Gerrard in American Psycho: The Musical, which was created from the most unpromising material.
Another musical with improbable source material was contemporaneous: American Psycho. Bret Easton Ellis's widely-misunderstood novel predicted that, if left unchecked, rampant capitalism's greed, sexism, hedonism and narcissism would spawn mutants incapable of empathy. Well waddya know?! Ellis housed his satire in the darkest room in our imaginations, and, following a striking 2000 film, along came an innovative musical by Roberto Aguirre-Sarcasa (book) and Duncan Sheik (music and lyrics).
Patrick Bateman, the protagonist, makes Sweeney Todd seem a softy, as he tortures his victims before killing them and gnawing them raw – which apparently brings him some peace in the brutal world of mergers and acquisitions.
The show has no answer to the novel's extraordinary unravelling of the first-person narration, and is obliged to pay lip-service to Bateman's atrocious musical taste. But once you've seen it, you'll never forget it.
Come from Away is another example of the whole "boy meets girl; loses girl; gets girl" cliche being discarded. The creators, Irene Sankoff and David Hein, completely trash the rules of musical theatre – with no protagonist and people being kind to each other – yet come come up with a winner, as they tell of 38 passenger jets being forced to land in tiny Gander on Newfoundland immediately after 9/11.
Twelve actors play multiple roles on a simple set, with the choreography of chairs defining spaces, and short, rapid-fire scenes squeezed into one act sustaining the urgency as townsfolk set about managing this avalanche of unexpected guests. The music, meanwhile, leans on Newfoundland's Celtic heritage.
It's fitting that Hamilton, with its Revolutionary War backdrop, is the ultimate musical revolution, Miranda having now perfected the hip hop musical. The words whizz about your ears like musket balls, and the rhymes are so dazzling as to be in the league of Byron or Pope – the perfect shorthand for characterising the protagonist, a genuine polymath impatient for his greatness to be recognised. Had Miranda penned a conventional musical, he'd have had to drastically narrow a story that covers some 30 years of Hamilton's life.
Maximising the show's momentum is the dialogue-free blend of rap and songs, the latter – including My Shot, The Duel Commandments and The Room Where it Happened – being the strongest of any of these musicals. As well as fizzing with energy, Hamilton hooks our hearts from multiple characters' viewpoints, with Miranda's narrative ingenuity establishing Aaron Burr as the constantly intersecting antagonist from the outset, culminating in their equally foolish and tragic duel.
Hamilton, Sydney Lyric; Come from Away, Capitol Theatre; In the Heights in cinemas.
Find out the next TV, streaming series and movies to add to your must-sees. Get The Watchlist delivered every Thursday.
Most Viewed in Culture
From our partners
Source: Read Full Article