"I really don't have anything positive to say about it," says Shanna Moakler of Travis Barker's relationship with Kourtney Kardashian, though she insists, "as long as they're good to my kids, that's all I care about."
Shanna Moakler spoke candidly about her ex Travis Barker's marriage to Kourtney Kardashian and it's pretty clear that she doesn't quite get it.
While discussing the Blink-182 drummer's relationship with the "Kardashians" star on the "Miss Understood With Rachel Uchitel" podcast, Moakler said the "whole thing is so f—ing weird."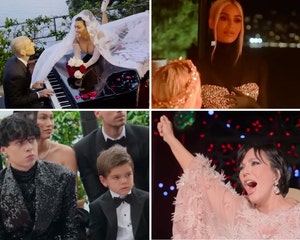 Every Emotional Speech Shown During Kourtney Kardashian & Travis Barker's Wedding Special
In case that wasn't a clear enough message, she went on to emphasize, "I really don't have anything positive to say about it," while also clarifying, "It's not because I'm bitter, and I'm definitely not jealous."
Unable to render YouTube Video.
She also suggested that even she really doesn't care what she thinks about their relationship because that's not what matters. "I wish them nothing but the best, and as long as they're good to my kids, that's all I care about," she said, adding, "But I think the whole thing is really weird."
She did acknowledge, though, that she may have some sour grapes about the whole thing because she says she was "so bullied" by the press and "so unfairly" treated when Travis and Kourtney first became an item, per The U.S. Sun.
"If I made any statement whatsoever I was just called bitter and jealous," she said. "It has just put a really bad taste in my mouth."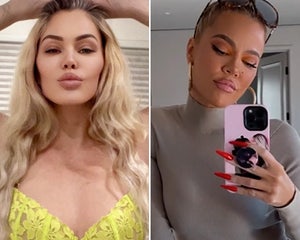 Shanna Moakler Shades Khloe Kardashian After Fan Comparison: 'Khloe Doesn't Even Look Like Khloe'
She also admitted that she and Travis have been broken up for more than ten years and she really doesn't even know him anymore.
As far as she's concerned, they only connection they share now are their kids, and that's about to change in a way she seems quite happy about.
"We only have our 17-year-old, who will be 18 this year, and then our work is done here and we never have to see or talk to each other ever again," she noted. "And I look forward to that day." Shanna, of course, is talking about daughter Alabama Barker. She and Travis also share 19-year-old Landon Barker.
Shanna recently appeared to shade Kourtney's relationship with her children after the couple's "'Til Death Do Us Part" marriage premiered on Hulu. She jumped into the comments on one of her posts where someone noted how Kourtney wrote she's a mom of six now.
"She post more of my kids than her own lol," Shanna replied, as captured by Hollywood Life.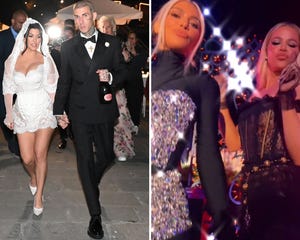 Kourtney Kardashian & Travis Barker Wedding Details, Videos from Inside and More Must-See Moments!
When another fan commented she should be grateful that someone else is "caring for your kids the way you do," Shanna was not having it. "I am not grateful," she wrote. "it's much deeper then you could ever imagine… doesn't scratch the surface and people assuming s*** off of Instagram is absolutely ridiculous. I honestly don't have any time for it."
Meanwhile, Alabama seems to have nothing but positivity toward her new stepmother. The 17 year old shared a sweet tribute to her Instagram Stories for Kourtney's 44th birthday on Tuesday," per E! News.
"You're the best stepmom I could ask for," she wrote, after wishing her a happy birthday. "You are so caring and generous for others, you are such a family person and such a hard working mom."
She went on to give props to Kourtney for always putting her family first, even if she's not feeling well or having a bad day. "You have such a beautiful aura," Alabama wrote. "I wouldn't want another step mom."
Travis also heaped love and praise on his wife for her birthday, sharing a carousel of pictures and captioning his sweet message for his "soulmate."
Waiting for your permission to load the Instagram Media.
Instagram Media Unavailable
Travis Barker and Kourtney Kardashian's wedding special, "'Til Death Do Us Part," dropped on Hulu April 13 and is now streaming.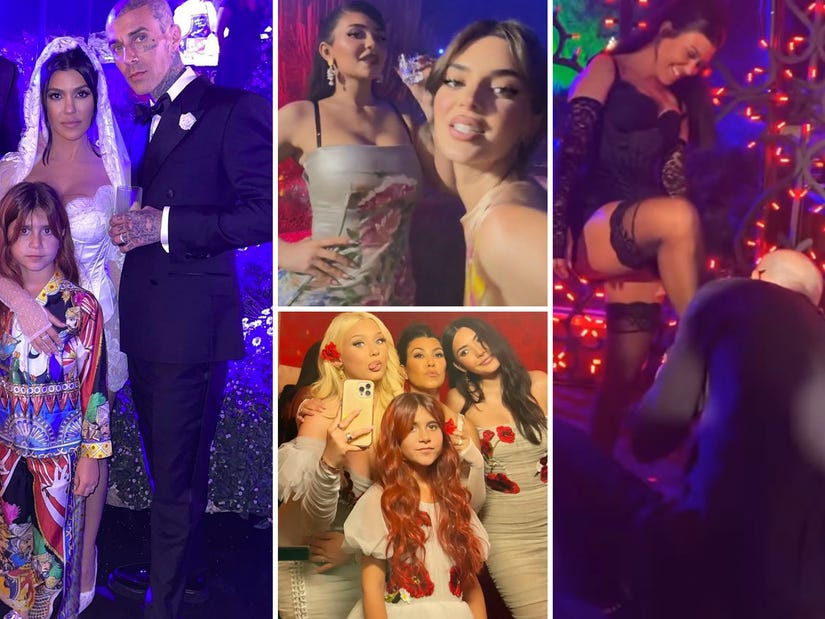 Source: Read Full Article