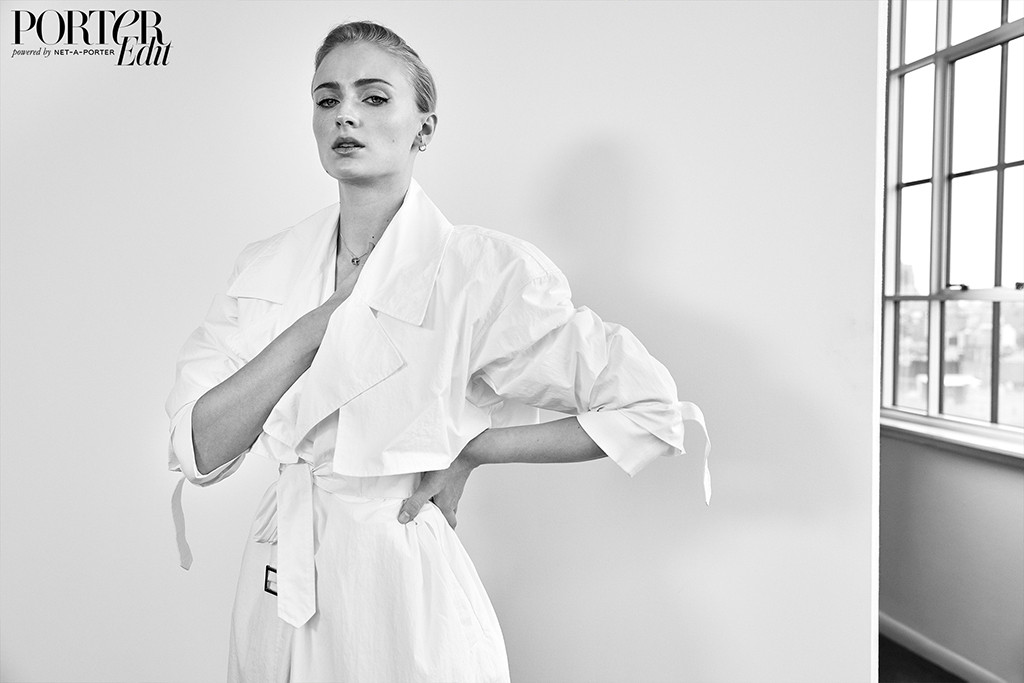 Yelena Yemchuk/PorterEdit/ NET-A-PORTER.COM
Perhaps Diplo should have vowed not to lifestream Sophie Turner and Joe Jonas' wedding.
It's no secret now that the Game of Thrones star and Jonas Brother tied the knot in Las Vegas at the start of this month, shocking fans everywhere. The ceremony, officiated by an Elvis Presley impersonator, was unexpected publicly, but as Turner hinted, it was not as impromptu as some may have thought.
"I think because there are so many annulments and divorces, you can't just get the license at the chapel now, so it does take a little bit of planning," the Dark Phoenix actress said in a new interview with NET-A-PORTER's PorterEdit. While reports remain of a second wedding in France this summer, Turner is still adjusting to the fact that she's a wife now—and that everyone knows.
"I don't know if I feel like a wife yet," she told PorterEdit a week after the ceremony. "I don't know how I feel…I mean, I feel good, obviously. But it happened so recently that I'm just kind of floating at the moment."
Had things turned out the way she wanted, her nuptials would still be a mystery.
"It's tricky when people livestream it," she said, an obvious reference to Diplo, who spilled the beans worldwide when he did just that on his Instagram Story. "It would have been better if no one had known, but I actually think it was funny."
Still, it sounds like Turner would have locked up Diplo's phone had she known what was going to ensue. "I think at some point I would have had to stop saying 'fiancé,' but yes, I would have kept it a secret," she said, noting "maybe not forever."
Jonas previously spoke out about whole scenario, agreeing during a radio interview on Capital Breakfast with Roman Kemp, "Yeah, he did ruin it. I love Diplo, but he loves his 'gram more than a 13 year old." The famed DJ has since responded to the singer's comment, writing on Instagram, "The only thing that 'ruined' the wedding was your fit."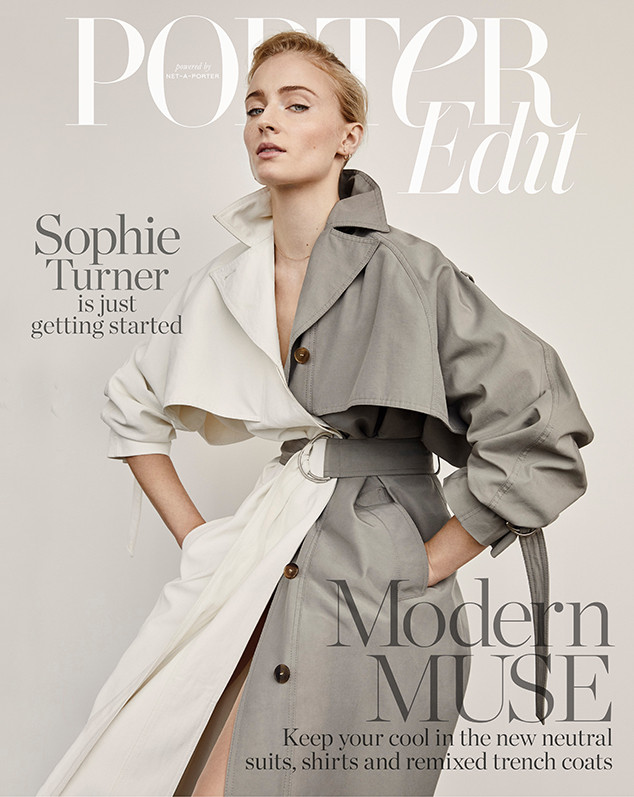 Yelena Yemchuk/PorterEdit/ NET-A-PORTER.COM
While some make jokes, Turner's stance on matrimony is serious. "Marriage is a private thing between two people and I think that's how it should always be," she continued to PorterEdit. "It's not about the dress, it's not about the food. It's about being husband and wife, and being dedicated to each other forever."
As another chapter in her life begins, the star has also closed a chapter she's been dedicated to seemingly forever—or for eight seasons—as Sansa Stark on Game of Thrones, which aired its final episode this month. Though there's a mix of reaction to the show's highly anticipated finale, Turner was pleased.
"When I read that script, I was so happy—it feels like the most perfect ending for Sansa," she told PorterEdit. "Having gone through everything she has, it's the most positive outcome, and it feels right for her. She's so capable now, she'll be an incredible ruler in the North."
To see the full interview with Sophie Turner, read PorterEdit and/or download the Net-A-Porter app for iPhone, iPad and Android.
Source: Read Full Article