Health ministers have requested an urgent review of the calculations behind the billions of dollars allocated to public hospitals in a move that threatens to blow out the federal health budget.
Spiralling inflation, catch-up elective surgeries and the ongoing impact of COVID-19 are adding to the cost of running public hospitals, and the states and territories have launched a formal process aimed at securing additional funding ahead of the October budget.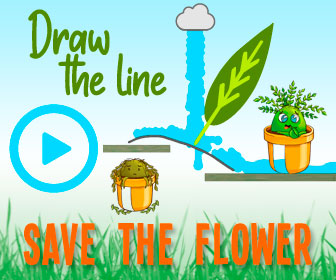 Coalition treasurer Josh Frydenberg's March budget allocated $28 billion for public hospitals in 2022-2023, the Commonwealth's largest specific payment to the states, although this included extra COVID funding which is expected to run out in December. 
State leaders are expected to push for an urgent injection of hospital funding at the next national cabinet meeting with Prime Minister Anthony Albanese. Credit:Rhett Wyman
Premiers and chief ministers will raise hospital inflation costs when they meet Prime Minister Anthony Albanese for national cabinet on September 30 and demand that he abolish the 6.5 per cent annual cap on the rise in hospital costs, which limits the Commonwealth increase to about $2 billion a year.
In a letter to federal Health Minister Mark Butler sent last Wednesday and seen by the Sydney Morning Herald and The Age, Queensland Health Minister Yvette D'Ath on behalf of state and territory counterparts asks for a funding package to allow them to exceed the 6.5 per cent cap until June 30, 2025.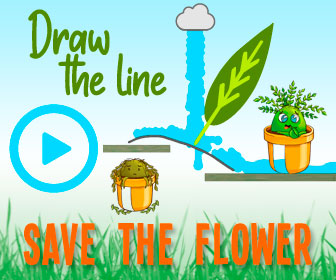 The pressure to ramp up hospital funding comes as Treasurer Jim Chalmers looks to claw back savings from the forecast deficit of $78 billion for the 2022-2023 financial year.
Chalmers, who has named health as one of five areas placing most stress on the budget, on Tuesday called for a national conversation about how to fund healthcare in future budgets.
The Health Minister Forum has written to Butler demanding "an urgent review of assumptions, data and methodology" behind the funding allocated this financial year.
The federal government's agreement to share COVID-related hospital costs equally with the states is due to expire in December and state and territory leaders are pushing for it to be extended until next June, at a cost of $1.5 billion.
This would be on top of the $1.4 billion for aged care, personal protective equipment, testing, treatment and respiratory clinics which Butler announced on Monday.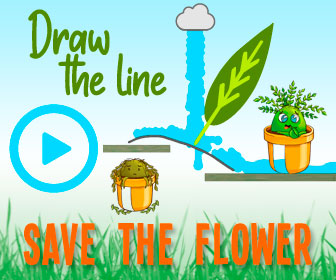 When asked if the health budget would account for inflation, Butler said that the Independent Health and Aged Care Pricing Authority, which sets official pricing for the hospital system, was "updating that costing arrangement to reflect prices".
"It's doing that now, particularly because of the impact that inflation over the course of this year is having on hospital systems," he said.
But hospitals will not see any extra cash from this costing update until 2023-24 – and states and territories argue this will come too late as they work through hundreds of thousands of elective surgeries delayed during the pandemic.
Costs of PPE have risen more than 600 per cent since December 2019.Credit:Steven Siewert
Hospital costs are rising so quickly that states and territories are expected to exceed the cap this financial year, leaving them bearing the higher costs alone.
A spokeswoman for NSW Health Minister Brad Hazzard said the methodology behind the national hospital funding agreement "doesn't reflect the price increases particularly after COVID-19 and supply chain issues, as well as inflation", resulting in funding that was "unrealistically low".
A Victorian government spokesman said public hospitals needed "a fit-for-purpose funding model and cost-sharing arrangement … not one where the Commonwealth's funding contribution to states is capped at 6.5 per cent each year".
The Independent Health and Aged Care Pricing Authority sets hospital funding by calculating the so-called "efficient price" for hospital services using a complex calculation based on data that is three years old.
Tasmanian Premier and Health Minister Jeremy Rockliff said all states and territories were grappling with rising costs to deliver public hospital services "while managing unpredictable peaks in demand due to the pandemic response".
The issue had recently "been elevated as a significant priority across the country", Rockliff said, with premier, chief ministers and health ministers across the country uniting to advocate for "a more equitable funding arrangement, with a review of the way funding is calculated."
In its determination of hospital funding for the current financial year, published in March, the Pricing Authority said it was "not possible to definitively account for the ongoing impact that COVID-19 may have on hospital service delivery and costs in 2022–23".
Albanese promised before the election to "sit down and negotiate" with the states over the hospital funding agreement orchestrated in 2018 by then prime minister Malcolm Turnbull, who imposed the 6.5 per cent growth cap and set the Commonwealth contribution to new costs at 45 per cent.
States and territories are demanding this be raised to 50 per cent in the new agreement to be negotiated next year and begin in 2025.
A recent AMA analysis of public hospital data showed cleaning costs rose 35 per cent in the five years to 2019-20, when the cost of treating emergency patients for heart attacks, septicaemia, and kidney or urinary tract infections rose by 6 to 9 per cent each year.
Unions are fighting for larger pay rises as hospital workers grapple with the soaring cost of living after the Consumer Price Index rose 6 per cent over the 12 months to the June 2022 quarter. In NSW, the nurses' union is demanding a 7 per cent pay rise.
Melbourne University Professor Stephen Duckett, a health economist who served as health department secretary in the Keating government, said the 50/50 cost-sharing agreement should be extended to help public hospitals meet the higher demand caused by the pandemic.
Duckett said the 6.5 per cent funding cap was a cost-saving measure with "no public justification" and that if it was legitimate when the hospital agreement was signed, "it's not legitimate now".
"They've got to recognise that COVID has changed things."
Cut through the noise of federal politics with news, views and expert analysis from Jacqueline Maley. Subscribers can sign up to our weekly Inside Politics newsletter here.
Most Viewed in Politics
From our partners
Source: Read Full Article