For the last decade, Modern Family has been one of the best, most original sitcoms on television. The mockumentary family sitcom has won numerous awards, including the Emmy Award for Outstanding Comedy Series for its first five seasons on the air, along with two Emmys each for Eric Stonestreet (Cameron Tucker), Ty Burrell (Phil Dunphy), and Julie Bowen (Claire Dunphy).
RELATED: The 10 Best Guest Stars on Modern Family
As ABC's longest-running comedy series, however, the show will be coming to an end soon, with its eleventh and final season currently airing. Most of the main cast members have been working on other projects as well. Here, we take a look at their net worth, according to CelebrityNetWorth.com.
Click the button below to start this article in quick view
10

Ed O'Neill (Jay Pritchett) – $65 Million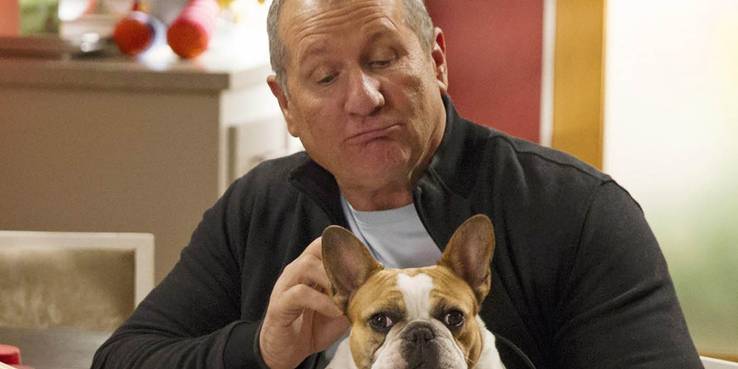 Earning $500,000 per episode for the series, O'Neill still remains best-known for his most iconic role as Al Bundy in the '90s sitcom Married….With Children. For this series, the veteran actor has been nominated three times for his role as the grumpy, wealthy family patriarch who re-married a younger woman and had a son later in life.
He's continued to take on small acting roles while working on Modern Family, most notably as the voice of Hank the Octopus in the 2016 Pixar animated film Finding Dory and as the voice of Mr. Litwak in 2018's Ralph Breaks the Internet.
9

Sofia Vergara (Gloria Delgado-Pritchett) – $160 Million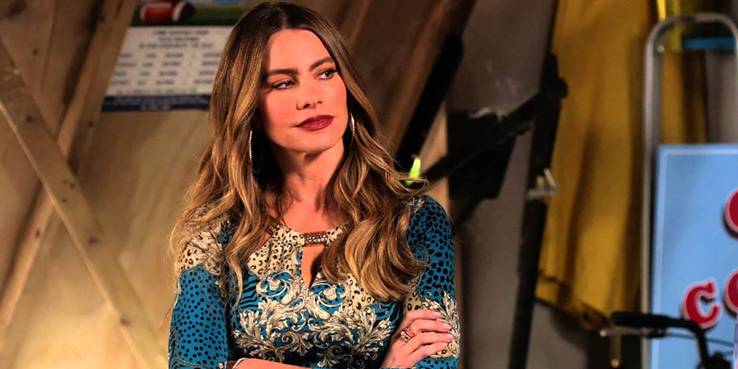 This Colombian-American bombshell plays the gorgeous (much younger) wife of Jay, and she has been nominated four times for Emmys for the role. Also bringing home half-a-million per episode, she supplements that through movies roles, voice acting, and other projects and endorsements.
RELATED: Cast of Modern Family Sorted Into Hogwarts Houses
Her last film project was The Con Is On (2018) and voicing the character of Flamenca in The Emoji Movie. Next, she'll star in an upcoming movie called Stano alongside her husband, actor Joe Manganiello.
8

Julie Bowen (Claire Dunphy) – $18 Million
The third in the cast to make $500,000 per episode, Bowen has been acting for decades and has appeared in popular films like Happy Gilmore and series like Boston Legal and Lost.
With a total of six Emmy nominations and two wins for her role as the uptight matriarch of the family, Bowen has mainly been doing voice work alongside her time on Modern Family. She voices Penumbra for the 2019 TV series DuckTales and Queen Arianna for Tangled: The Series. She also had a small part in the 2018 movie Life of the Party.
7

Ty Burrell (Phil Dunphy) – $26 Million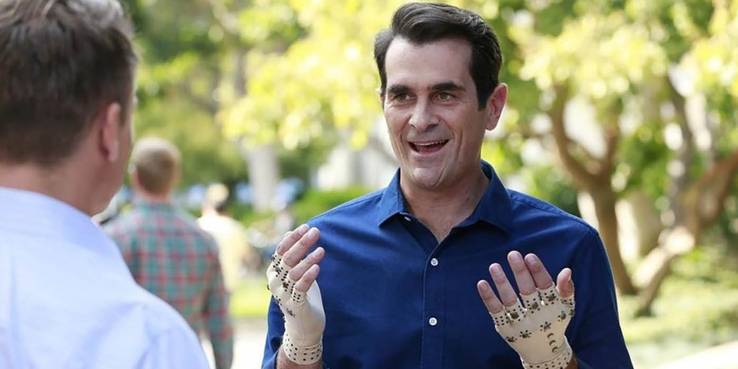 Reportedly also making $500,000 per episode in the last seasons – earned given that Phil, the goofy realtor dad with a passion for magic, is one of the fan-favorite characters – Burrell has a pretty packed wallet thanks also to his work on other projects, including voice acting and roles on movies like Muppets Most Wanted.
RELATED: Modern Family: 10 Things That Need To Happen Before It Ends
With two Emmys on his mantle from this series and an impressive eight nominations, he has already been tapped to voice the title character in an upcoming animated series Duncanville that will also feature the vocal talents of Rashida Jones, Wiz Khalifa, and Amy Poehler, the latter of whom co-created the sitcom.
6

Jesse Tyler Ferguson (Mitchell Pritchett) – $20 Million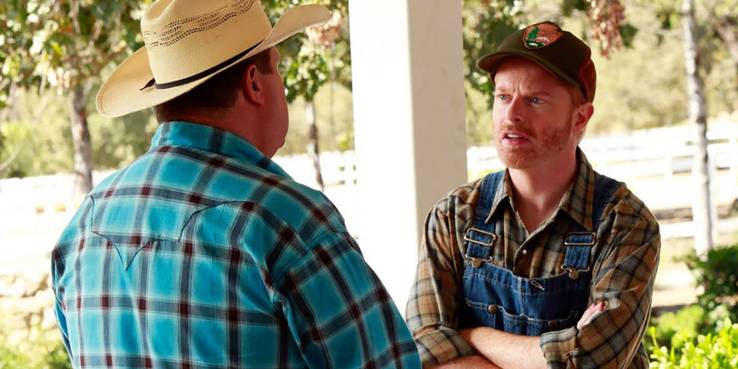 Pocketing a reported $500k per episode as the uptight lawyer and younger Pritchett sibling, husband to Cam and father to Lily, Ferguson has had a lengthy and successful career in theatre as well, both On and Off-Broadway. Like many other cast members, has done a lot of voice work, too.
He was the voice of Shangri Llama in 2016's Ice Age: Collision Course and as Syd in the 2018 TV series Pete the Cat. He also appeared as a judge on dance competition series So You Think You Can Dance and competed on TBS' Drop the Mic opposite This Is Us' Chrissy Metz. He has received five Emmy nominations for his role as Mitchell.
5

Eric Stonestreet (Cameron Tucker) – $23 Million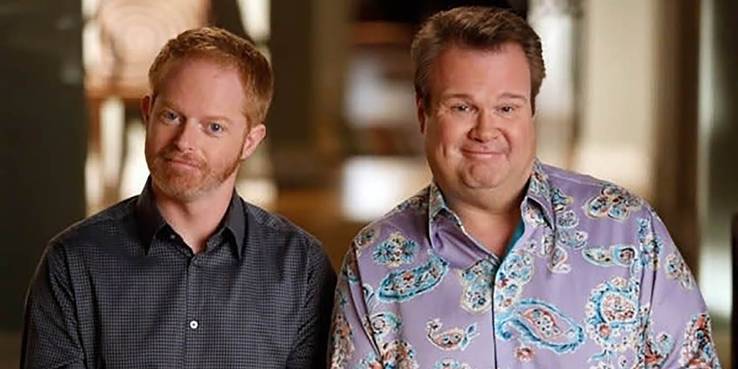 Banking half-a-mil per episode playing Mitchell's flamboyant, impeccably-dressed husband with contrasting country roots and a love of football, Stonestreet offers up some of the best one-liners on the series. He pads his bank account with voice acting roles like that of Duke in The Secret Life of Pets (2016) and its upcoming sequel, and hosting the ABC reality series The Toy Box.
The Toy Box was canceled after two seasons when Toys "R" Us, which partnered with the show to exclusively sell the winning toy invention, announced it was closing all of its stores in the U.S. and the U.K. He's received two Emmy wins for the role out of three nominations.
4

Sarah Hyland (Haley Dunphy) – $14 Million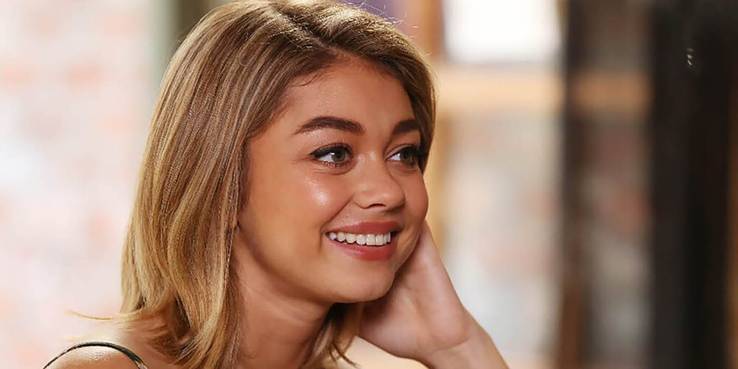 Getting her start playing Howard Stern's daughter in Private Parts in 1997, Hyland has been acting ever since. While the role of Haley, the dimwitted, promiscuous, popular teenage daughter on Modern Family is her most notable, she has also appeared in TV movies like 2017's Dirty Dancing and does voice acting.
RELATED: Modern Family: 10 Funniest Episodes To Watch Over and Over
In 2012, she signed on to be part of an ad campaign for the Nintendo 3DS. Her next project, currently in the post-production stage, is a romantic comedy called The Wedding Year, in which she stars.
3

Ariel Winter (Alex Dunphy) – $12 Million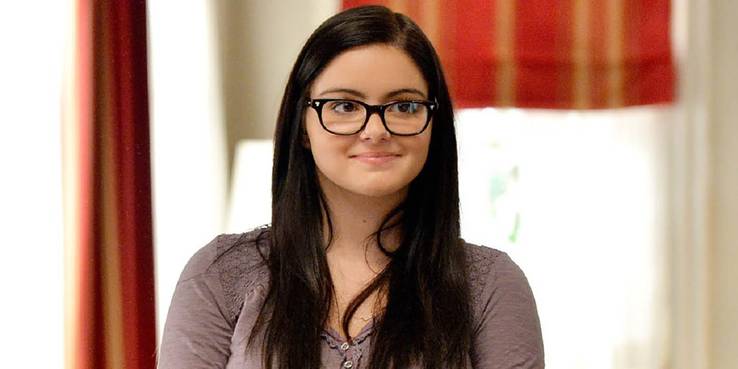 This 21-year-old rising star has played the super-smart, nerdy younger daughter on the sitcom while also voicing the title character in the Disney Junior series Sofia the First from 2013-2018. In fact, voice acting has been a major part of her career.
In 2014, she voiced Penny Peterson in the animated film Mr. Peabody and Sherman. She's also voiced characters for Minnie's Bow-Toons, Smurfs: The Lost Village, and Jake and the Never Land Pirates.
2

Rico Rodriguez (Manny Delgado) – $12 Million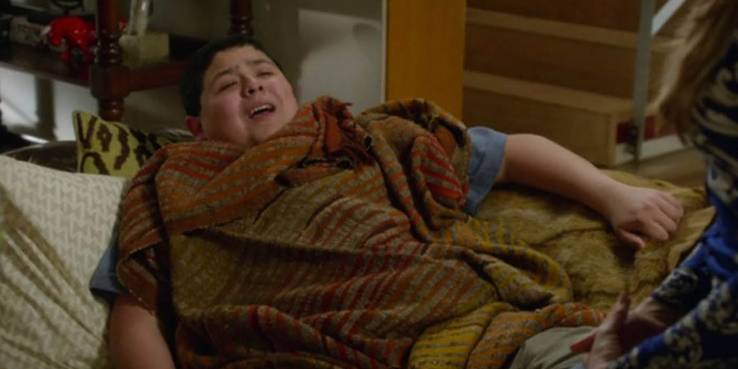 Following a deal that would give all of the child actors on the series $125,000 per episode, Rodriguez has enjoyed a hefty salary playing Jay's effeminate and overly dramatic stepson, Gloria's son from her first marriage. He has also been working on other projects.
In 2015, he starred in the biographical drama Endgame based on the true story of teacher Jose Juan "J.J." Guajardo. He's also done voice acting for films like El Americano: The Movie (2016) and The Lion Guard (2018-2019) and appeared as himself on series like Chopped Junior (as a guest judge) and Double Dare (as a contestant).
1

Nolan Gould (Luke Dunphy) – $12 Million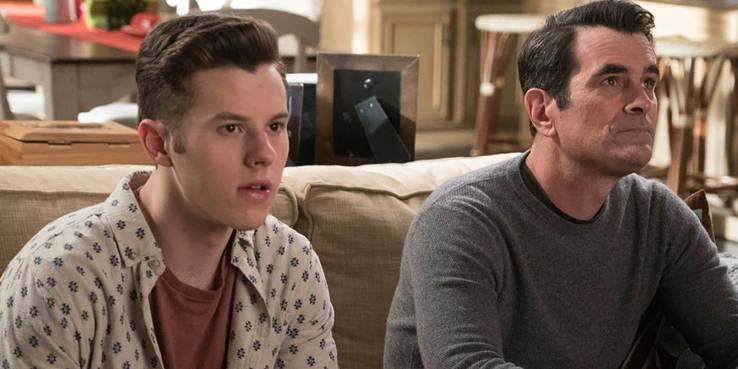 Much of his income comes from the $125,000 per episode he makes from this sitcom. But the 20-year-old Gould, who plays the troublemaking, rambunctious youngest Dunphy sibling, is nothing like his character on the show. He's actually a member of Mensa, with a reported IQ of 150.
He appeared in the music video for Logic's song 1-800-273-8255 in 2017 and has appeared as himself on a number of competition shows, including Hell's Kitchen (as a guest diner) and Worst Cooks in America: Celebrity Edition as a contestant. He has two upcoming projects, including a movie called Yes, based on Tim Realbuto's Off-Broadway play about a washed-up child star who mentors a 17-year-old, and a comedy/drama called Camp.
NEXT: 10 Hilarious Modern Family Members That'll Make You Said The Show Is Ending
Tags:richest actresses
Source: Read Full Article